Visit the best theaters in Miami
One of the things you'll learn after moving to Miamis is that theatre culture (both stage and movie) is possibly more booming than the museum or music scenes. However, so many people aren't aware of this fact! It is kept incredibly on the down-low. Most people think that Miami is all about partying. And even though it's true that some of the worlds best parties are held right in Miami, there's more to this city. The only trick is to know where to go and to have an answer to the question which are the best theaters in Miami.
Keep in mind that small theaters can be as good as the bigger ones, sometimes they're even better! Therefore, you should sometimes try moving away from the main theaters and directing your energy toward some of the smaller venues. Who knows, maybe you'll find your new favorite theater just around the corner! In order to help you find a theater that you'll love, here is a brief guide to the best of the best theaters around Miami and where to find them.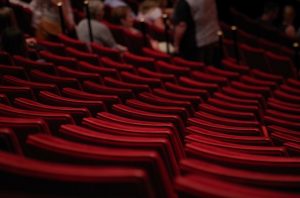 The best theaters in Miami for stage lovers
Whether you're more a stage or movie theater lover (or both), we've got you covered! We'll list our top three choices of stage and movie theaters. Firstly, let's see which stage theaters are the best theaters in Miami! Keep reading and you'll know where to go to after visiting the best art galleries in Miami!
Adrienne Arsht Center for the Performing Arts
If you want to find out what one of the largest USA performing arts centers looks like, this is where you'll want to go! Located in the heart of Miami, Adrienne Arsht Center for the Performing Arts is a major attraction both for tourists and locals. This center is home to the greatest artists and productions from around the world! Here, you'll be able to enjoy ballet, Broadway shows, opera, all sorts of concerts, dance performances, jazz series, and more! Apart from indoor performances, you'll have a chance of witnessing some of the most popular shows outdoor! Trust us, as soon as you set your foot in this luxurious arts center, you'll immediately fall in love with it. So, go through the guide to best shows in Miami and visit this awesome center as soon as possible!
Broward Center for the Performing Arts
Even though Broward Center is located in the Miami area and not in the city's center, we wanted to include it in our list of the best theaters in Miami. As soon as you move to Miami, you'll get the chance of visiting this amazing place. This is a large multi-venue performing arts center that's been open since 1991! Here, you can enjoy ballet, opera, jazz, dance performances, and so on. It's no wonder that Broward Center has been opened for almost 30 years! Broward Center has been voted as one of the best theaters in the USA. Annually, about 700 events are being held in it.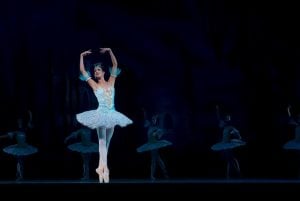 New World Center
The New World Center is a concert hall in Miami Beach, Florida. It is the home of America's only full-time orchestral academy, New World Symphony, and it has a capacity of more than 700 seats! Concerts range from classical to experimental so there's no doubt that you'll be able to find something you like. The New World Center features multiple flexible spaces, latest media equipment, six stories of natural light and views of the gorgeous Miami Beach Art Deco skyline. And who knows, may this view will be the reason why you've decided to move to Florida and hire reliable Coral Springs moving company. You never know!
The best theaters in Miami for movie lovers
So, these were the top three stage theaters in Miami, but what about movie theaters? Where can you catch new movie releases in Miami and go on a movie night with your friends? Fear not, because we have an answer to all of your questions! Here are our top picks for Miami cinemas that you'll, without any doubt, love.
CMX Cinemas
If you want to get a "VIP cinema experience", this is the right choice. You can find CMX Cinemas on the third floor of Brickell City Centre and takes up more than 35,000 square feet! This VIP cinema has 10 screens and some pretty cool gadgets that you can use while you wait for the movie to start. Apart from this, guests can enjoy a drink at a lobby bar, which sits next to a massive screen on which you can watch all sorts of shows, but mostly those are sporting events. Here, there's even a chance to catch a happy hour and get your favorite drinks at an affordable price!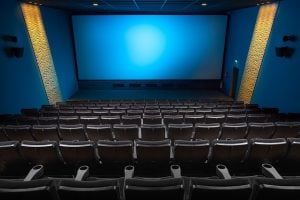 iPic North Miami Beach
If you're one of us who like to eat tasty food while watching a great movie, go to iPic North Miami! Here, you can order a dinner (or lunch) and have the option of eating at your seat or before/after the movie inside the cinema's restaurant. However, this is not all! There's also a full bar, that serves cocktails and craft beers, among other drinks. In case you decide to get premium seats, you'll also get a personal pillow and a blanket. This way, you can make yourself even more comfortable during the movie.
Miami Beach Cinematheque
Cinematheque is a place for people who want to watch a movie in a place that's not as crowded as cinemas we've listed above. Cinematheque screens both independents and experimental movies, and of course classics. If you're wondering what can you do for family fun in Miami, make sure to stop by Cinematheque. Apart from movie screenings, there are also art exhibits, sometimes small concerts or mini-festivals. We're sure that all of you will have fun here!