Every relocation takes time and thorough preparation. Many moving tasks are ahead of you. Although moving may seem overwhelming at times, it doesn't always have to be so stressful. Moving can definitely be a blissful experience with Pro Movers Miami at your disposal! Our team is committed to delivering the best moving experience possible. As a company, we've worked diligently to remain one of the most reliable and trustworthy movers Aventura offers!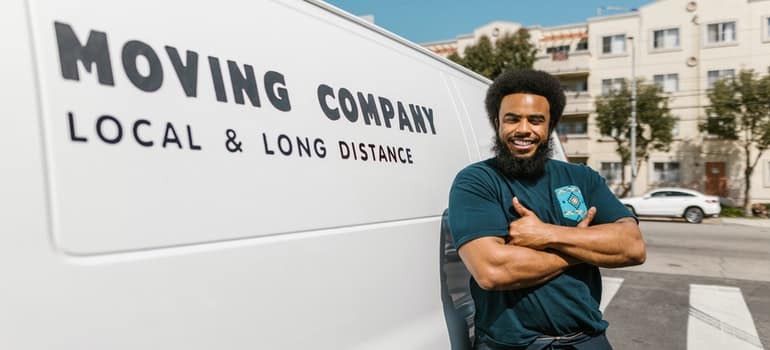 The reasons for moving to Aventura: from schools to beaches
A planned suburban city in Miami Dade County, the city of Aventura is home to around 40,000 people and counting. It is a particularly popular relocation destination for families with children due to its excellent schools. However, all manner of people can and do enjoy living here because Aventura has lots to offer. Restaurants, fitness centers, movie theaters, libraries, coffee shops, golf courses, and of course, Florida's largest shopping center, Aventura Mall, are just some of the things you'll find in this beautiful city.
And you don't have to worry about having the time to enjoy it all: the weather is nice almost all year long so you'll have plenty of opportunities to go out, soak up the sun or enjoy one of the gorgeous beaches. Aventura scores points for diversity and safety too, adding to its appeal. And with the median income well above the state average, it may be worth it to invest in a home here even though at $300,600 its value will be above average too.
Moving to Aventura will be easy with an excellent moving company Aventura!
Moving your entire home and life to a new city seems incredibly difficult. In some ways, it will probably be one of the most difficult things you've done. But the process itself doesn't have to be troublesome if you hire a good moving company Aventura to help you!
Professional movers take the stress out of your relocation
If you're moving locally within Miami Dade County, you may wonder if you even need to hire movers. The answer to that is yes, you definitely should hire movers even when you're only moving a short distance away! Movers will make your relocation significantly easier by:
packing your home for you efficiently and using only the best packing materials
loading the moving trucks in a safe way
transporting your belongings safely and quickly
making the process much less stressful for you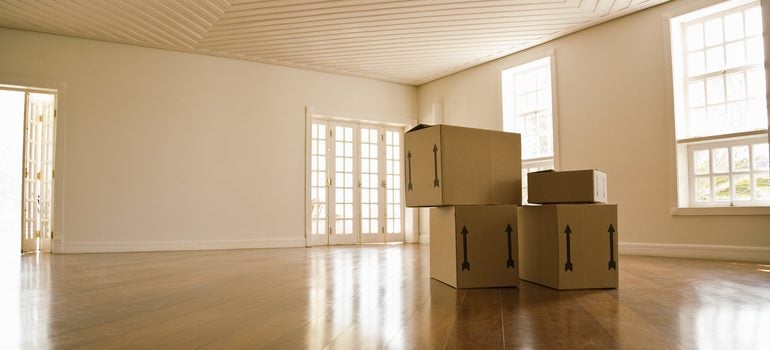 When you hire Aventura movers, you take a huge load off your shoulders. You no longer have to worry about everything or do it all yourself. Instead, you and your movers can work together as a team!
You can find only top-quality services in our offer
Be sure we have all your moving needs covered:
Our affordable yet quality services are the reason why we are known as one of the best moving companies Aventura has on offer. Moreover, our specialized crew is always ready to handle all tasks for you. Plus, there are no hidden fees! A written free estimate is all you need to get an insight into the total moving cost for your move. We strive to improve our services and grow as a company. Trends in the moving industry are constantly changing, and thus we make sure to keep up. Also, our customers' trust is very important to us. Rest assured your interests always come first at Pro Movers Miami!
Add Pro Movers Miami to your team!
Of course, not all Aventura movers are the same. For your relocation, you probably only want the best. And that's exactly what Pro Movers Miami is here to provide! We are a highly recommended five-star full-service Florida moving company with years of experience in the business. So add us to your team when you're moving to Aventura! We promise to make your move smooth, easy, and stress-free.
As a licensed and insured moving company Aventura, we help you avoid moving scams
Moving scams are an unfortunately common reality of relocation. But with Pro Movers Miami, they are not a threat! We are a licensed and insured moving company that has nothing to hide. You are more than welcome to check us out on FMCSA and BBB and see that for yourself. We know it will ease your worries to know that everything we do is completely above board!
With our help, you won't have to lift a finger during the move
Moving is a complex process that involves a lot of different tasks. No one knows that better than moving experts like us. That is why we offer a wide variety of services which cover every step of the relocation! With our help, you won't have to do any part of it by yourself.
High-quality packing supplies and professional packing and unpacking services
If you want to save yourself some time and effort, our professional packers are here to help you! Whether you are boxing up your home for a move or for storage, we can do it for you quickly, safely and efficiently. Our packing teams come equipped with the best packing supplies on the market. So you won't have to worry about your belongings when you leave them in our professional hands!
Residential and commercial movers with experience
Whether you are moving your home or your office, Pro Movers Miami is here for you. We have years of experience in both residential and commercial moving. So we are perfectly familiar with the unique challenges of both and with ways to overcome them!
Local, long-distance, and interstate moving with ease
Distance is a major factor in moving. Naturally, moving farther away is more difficult on many different levels. But even long-distance moves are no problem with Pro Movers Miami. With us, your move will be a pleasant experience no matter the distance!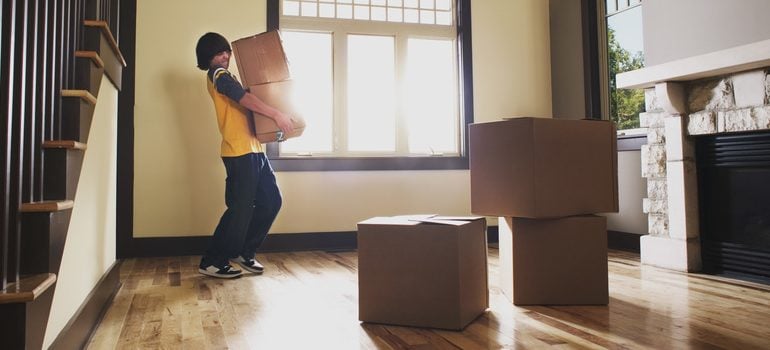 Move without blowing your budget with our affordable services
Hiring a moving company Aventura is one of the biggest expenses of a move. We understand the challenges of budgeting around that. That is why we offer our services at affordable rates so you don't have to worry about breaking the bank! Just as for an estimate and see for yourself. You can have high-quality moving services and reasonable rates both when you go with Pro Movers Miami.
The people have spoken and we are the moving company Aventura loves
If you want to know why we are the best moving company in Aventura, you just need to ask all the people we've helped move here! Our positive reviews are all the proof you'll need that we are the right choice for your Aventura relocation. After all, your satisfaction with the move is our goal!
We make sure all our customers have a memorable moving experience
Moving is often emotionally and logistically challenging. Plus, there are many duties to complete ahead in order to have a less stressful move. Our team understands that both local and long-distance relocations are one of the most stressful periods in life. We want you to know that once you hire us, we will be there for you from start to finish! All you will get is nothing less than a top-quality moving experience. We work hard to remain among some of the best movers Aventura has on offer. Our joined experience has taught us what the modern customer needs.  However, you can always get in touch with our representatives in case you would like to learn more about us. Wait no more, make sure to contact us and get your free estimate today! We are expecting you!