If you are looking for reliable movers North Miami Beach, we can help you out. Pro Movers Miami provides professional moving services and we are here to assist you at every step of your relocation. No matter if you move your office or household, or just need quality packing materials, call us and we'll find the best solution for your needs.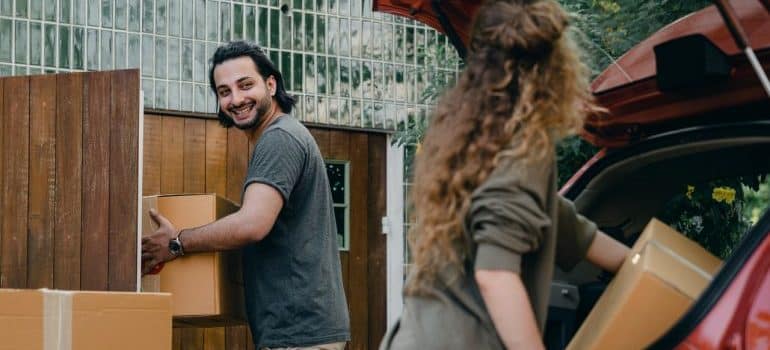 Our professional movers North Miami Beach are here for you
When looking for the right relocation team, you are probably looking for recommendations and reviews. Our reviews speak for the top-quality deluxe relocation services we provide. We serve Miami-Dade, Broward, West Palm Beach Counties and all of South Florida and thus, we can help you get reliable movers North Miami Beach.
Is North Miami Beach a good place to move to?
North Miami Beach is a friendly neighborhood that welcomes middle-class families and young professionals. It's a very quiet and peaceful place so we can say it's a very good neighborhood to live in. Of course, it all depends on your personal needs, but it is a good place to retire too. So, if you want to retire here, we can say you made a good choice.
We take care of the safety of your belongings
We know that you are probably sentimentally attached to most of your belongings. With this, we are sure that you want your items to remain undamaged when you move to North Miami Beach. This is where our packing team comes along. You can pack smaller items yourself, but packing large and bulky items can be a challenge. And not only that – when moving heavy items, you can easily get hurt. We understand your problems and therefore offer the option of professional packaging for your belongings. It is up to you to choose whether you want to participate in the packaging process or you would rather leave it to the careful hands of our professionals.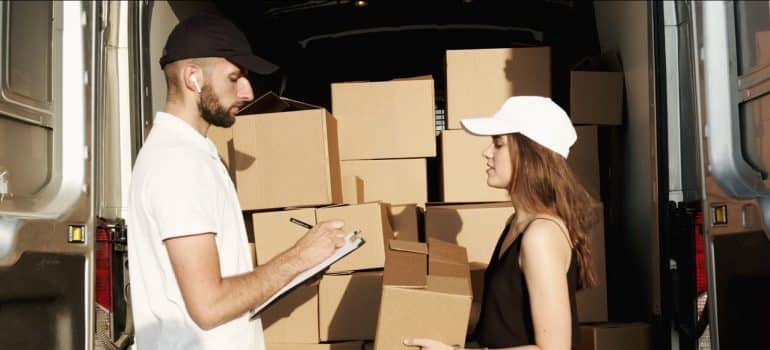 Personalized packing with complete unpacking service
Let us help you both move and pack when you are moving anywhere in Miami-Dade County. And if you want to avoid damaging your items when trying to disassemble or assemble the furniture yourself, contact us. Instead of trying to disassemble large pieces of furniture on your own, call professionals to do it quickly and deftly for you. After dismantling, we will properly pack and protect every part, so that they can be safely transported during your relocation. You should not think about how to transfer and transport beds or some other large furniture, because you know that we are always there for you!
Our customers sometimes feel uncomfortable because they do not participate in the packaging process. There is no need for that because, in our work, we use the best packaging material, such as crackling foil with which your fragile items are safe. You can entrust our moving team North Miami Beach with the packaging without any worries because things will be well protected and secured so that they will not be damaged during transport. Our experienced and reliable drivers will deftly transport your belongings when you move.
We'll get you ready for your move
Although packing is one of the most time-consuming moving tasks, with experience and the right material, everything can be done quickly and easily. Also, you can relax and feel safe if you use our storage services. If you will take care of the packaging yourself, order a sufficient number of our moving boxes from us. Please note that we will take all items in boxes to a transport vehicle. Overcrowded boxes can be heavy and you don't want that precisely because of possible cracks.
To make your boxes as convenient as possible for carrying, loading and unloading, do not use too large boxes when packing heavy items. Large moving boxes are an ideal solution for packing decorations, thinner clothes, and things that take up a lot of space and are not heavy. That is why smaller and medium-sized boxes are the perfect solution for the entire packaging. Don't forget the thickness of the moving boxes. Choose thinner boxes only when you need to pack lighter items.
Moving your office has never been easier
As we said, we can help you move both your office and your household. Of course, with corporate moving, the whole organization has to be perfect in order for your business to work smoothly even when you move. And in order to move the company quickly, you should start earlier, but not too early. Otherwise, you will get lost in the files and boxes, and your business is on hold. And we are here for you on every step of the way during your corporate relocation.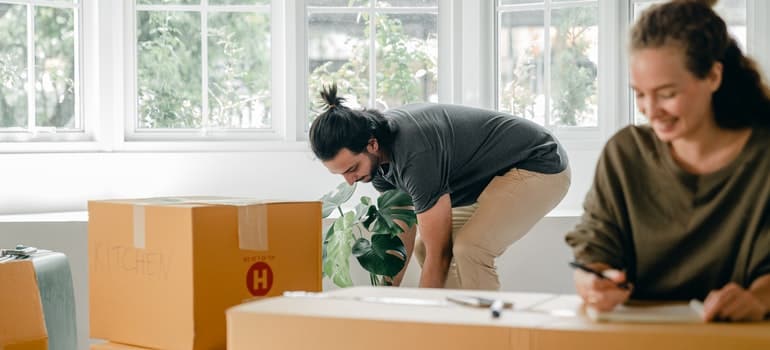 We have years of experience and expertise
Years of work and thus great experience allow us to do every move without any problems. Professional workers from North Miami Beach with serious experience are a guarantee of a job well done, regardless of the weight and size of the move. Behind us are hundreds of relocation of companies, companies, schools, and even factories. Also, behind us are thousands of relocations of residential buildings, which is also an indicator of the quality of our work, accuracy, and professionalism
Call us and get a free assessment for your move
Our professional movers North Miami Beach will not only help you move in the best way possible but also take care of your moving budget. We will give you a free estimate before you move. All you need to do is call us and let us know what you will be moving. We give you a transparent assessment, answers to all your questions as well as the estimated costs of moving. The arrival of our expert at your address is also free so call us today and schedule your move!