The process of moving can be quite demanding and often filled with various challenges. You will likely have a ton of moving-related tasks to complete. Furthermore, you may have to save your time and energy for your work or your family. We at Pro Movers Miami know and understand the difficulties that come with the moving process. Hiring reliable movers South Beach FL for your Miami relocation is going to be your number one priority. Therefore, we are here to help you relocate successfully and stress-free! By getting in contact with our movers, you are ensuring a safe relocation and an enjoyable moving experience. Let us look at some of the advantages you will have when you hire the help of our true moving professionals.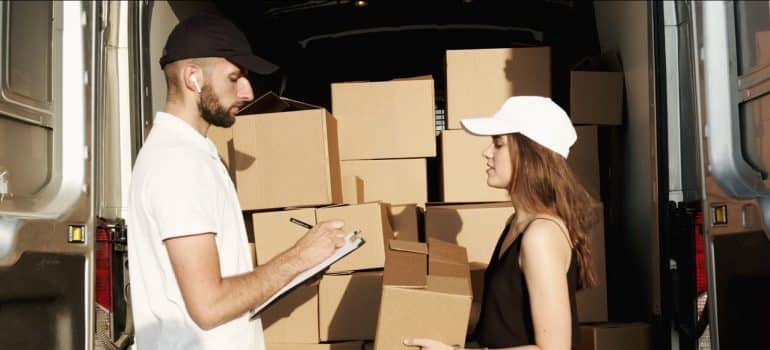 Enjoy a wide range of different and quality moving services at affordable prices
Moving can be challenging due to the sheer amount of moving tasks you have to complete. However, this does not mean that moving needs to be stressful. We are here to help you throughout your relocation journey. By enlisting the help of our pro movers in Miami, you are allowing yourself to choose from a wide range of quality moving services. Choose the right moving services for you, and enjoy a smooth relocation experience! Regardless of the difficulty and the needs of your move, our pro movers are ready and waiting to assist you! You can count on us to help you with essential moving services such as:
Need help with the packing process? We are here to assist you!
The process of packing is arguably one of the most challenging moving-related tasks. However, even though it can be physically and emotionally exhausting, it is still important that you do it properly. So, how exactly can you achieve this and have a stress-free moving experience? Well, for starters, you get in touch with reliable movers. Our trained and experienced movers can provide you with the right packing, wrapping, and boxes. Why worry about the safety of your inventory? You can sit back, relax, and let the pros do the hard work. Our movers are both efficient and careful. They will make sure your items are handled with care. Furthermore, we will make sure your items are packed with the appropriate packing materials, wrapping, and delivered to your desired location in high-quality boxes.
Store away your belongings safely
During the process of moving, you might find yourself in need of some additional space for some of your items. Well, in that case, a storage unit might be the right solution! However, there is a lot more to the process of storing your items than simply putting them inside a few cardboard boxes. Whether you plan on storing your items long or short-term, you will want to ensure maximum safety while they are in storage. We are here to help you out! The movers in our company are highly experienced with the storage process and can provide you with the right storage services in Miami for the needs of your own relocation. We will make sure your items are prepared for storage as well as loaded and unloaded properly and carefully. Our Miami storage facilities are well-maintained and secure. Your items will be stored away safely and successfully until you wish to see or use them again.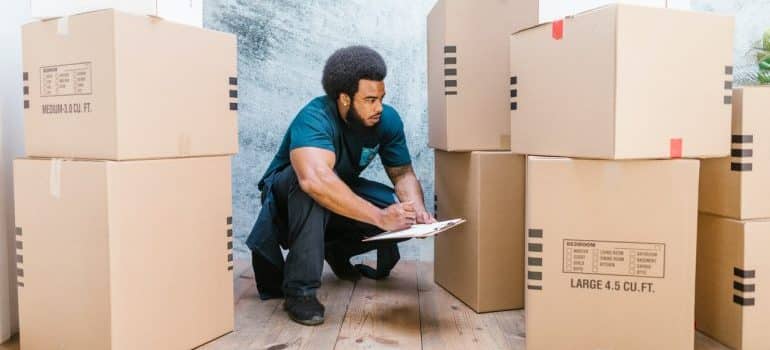 Get your moving insurance and have a secure and safe relocation
The process of moving, aside from being complicated and challenging, can also be expensive as well. Therefore, it is best to be ready for everything. Prepare for your upcoming move properly by obtaining moving insurance for your inventory. Our moving company can offer you moving insurances that range from limited coverage to full value reimbursement. It is up to you to choose which insurance fits the needs of your relocation better.
Move safely with licensed and insured movers South Beach FL
Since there are all kinds of types of relocation, there are also all sorts of movers out there. Sadly, you cannot trust all of them. Moving scams are quite common and are the last thing you need in an already stressful period. Therefore, you should always enlist the help of licensed and insured movers in the state of Florida. We at Pro Movers Miami not only offer you insurance but also have all of the necessary credentials and documents for the relocation process. With us, you do not have to worry about hidden charges or extra fees. You can get your free moving quote easily on our website. Therefore, you can quickly find out the potential costs of your move and which moving services you might need.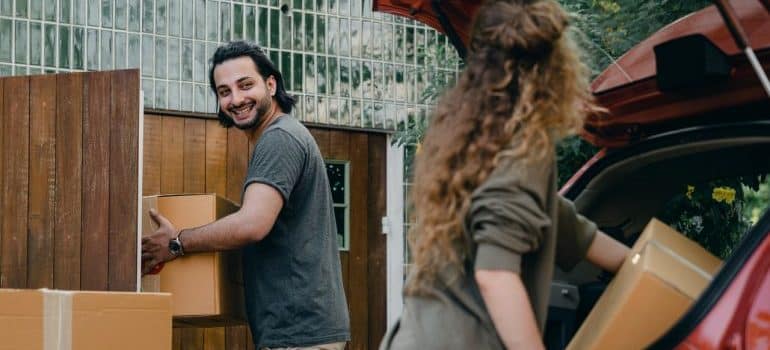 Ready to commence your moving process? Time to get in touch with professional South Beach FL movers
As you can see, there are quite a lot of reasons to enlist the help of reliable and professional movers South Beach FL. Moves are challenging. However, it does not have to be hard and stressful. There is no need to do everything yourself. Our professional and experienced movers are ready and waiting for your call! Tell us the basic details about your move, as well as the moving services you might need and we will quickly come back to you with a free moving quote and a plan with proactive solutions to your moving problems! Contact us, and enjoy a stress-free move in South Beach FL.