You have chosen Miami as your new home? Such impeccable choice you have, for the most populous city in Florida is nothing short of gorgeous. We highly desire that you live through this process with nothing but pleasure. It is because of this that local movers Miami are here at your disposal to take everything difficult off your plate and have you enjoy your move.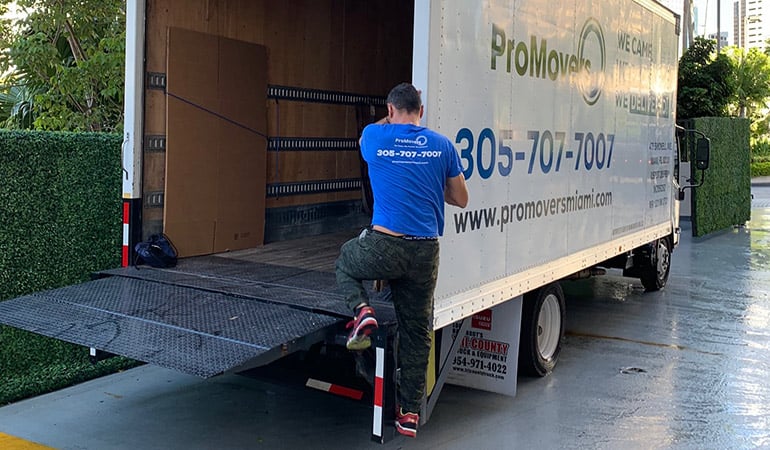 We offer our extensive experience, combined with excellently trained professionals in order to do all the heavy lifting for you. Moving is a beautiful time in life and it shouldn't be ruined by unnecessary stress. It is precisely because of this that we exist. We ask for your trust and in return, we promise to save you both money, time and nerves. All you would have to do is sit back, relax and enjoy your move with your family and friends. After all, why should people dread their relocations? They could be made into pleasant experiences that you fondly remember. All thanks to your local movers Miami!
Local Movers Miami
Our moving professionals are armed with the best equipment on the market. Furthermore, they have all undergone extensive training by our senior partners and colleagues resulting in a well trained, well-equipped team at your disposal. Add to this, years of experience in the field and you have a unit that can hardly be surprised by any request you might have for us.
We have countless testimonials that witness to what we are advertising. Our utmost priority in every project we undertake is customer satisfaction. You, our customers, are at the core of everything we do. This is why we always take extra time and patience to listen to you and see what your wishes and hopes are. Also, if there are any fears that you might have in this process – we try to address those too.
We listen
We are not like most moving companies that want to get to the site, pack everything up and go. Furthermore, we understand how big an event this is in your life and we try to treat it with higher importance. The last thing we would like is for you to feel like we are streamlining one of the most important experiences of your life.
This is why we listen. First, before we even show up, we like to take our time and hear everything you have to say over the phone. We want to hear about the circumstances under which the move is taking place. Learn about your deadlines and potential difficulties. Are you moving with your family, or is it a business move? We wish to hear all about it!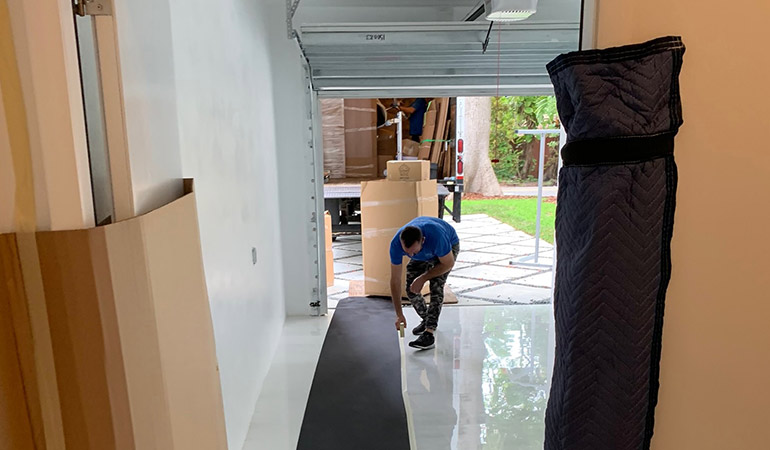 Local Movers Miami – Residential Moving
If you are moving locally with your family – we wish nothing more than to be part of this majestic event in your life. This is why we hope to take all the burdens of the move itself and allow you to enjoy this relocation with your loved ones. You don't need to go through all the stress that one move can bring – this is why we are here.
What you should do is keep your family close and enjoy the process as much as you can. We will be in the back-end doing all the heavy lifting, logistics planning, and transportation. You could even leave everything to us and take a unique route to get to Miami from your current residence. It could even become a road trip/family vacation you always wanted. You enjoy that while we take care of the rest! Our professional local movers Miami are anxious to hear from you!
Local Movers Miami – Commercial Moving
We understand just how big of a challenge it is to run a company and relocate it at the same time! This is why our moving professionals are here to remove one of the two things off your plate. And we are most definitely not talking about running your company!
What we strive to achieve is to completely remove the commercial relocation of your plate. We wish to take it all upon ourselves while you can focus on your business continuity. Losing a week or two of work is sometimes more than you can afford which is why we are not allowing for such compromises to be made. You can hope to lose potentially a day or two of work, instead of weeks or months even!
We will do everything in the background while you and your people continue your operations for as long as possible. You are at the forefront of everything we do, and your business is right there with you!
Local Movers Miami – Emergency Moving
Sometimes life just seems to throw you a curveball. And, you find yourself not only having to relocate but having to do so in a short amount of time. If that happens there is no room for mistakes. What you need is to have someone reliable in your corner. Someone who knows what emergency moving is all about. Over the years our movers have had to deal with quite a few emergency relocations. This experience has taught us how to deal with it so that everything goes according to plan.
The only thing we will need from you is as much time as you can give us. We know that you do not have a lot of it, but that is exactly why. Call us the moment you realize that you have to relocate. We will help you plan, organize, pack, transport and do anything else that your relocation requires. But, the more time we have the better we will be able to deal with your emergency moving. So, if you need quick help with moving, call us straight away.
Local Movers Miami – Long Distance Moving
While most movers can handle a short distance move, long distance moving is a completely different ordeal. Sure, it may look similar on the first glance. But, the more you look into it the more you will see just how difficult it is. That is why you need to only work with reliable movers who know what goes into long distance moving. The main difference between long distance moving and short distance moving is that long distance moving doesn't forgive any moving mishaps.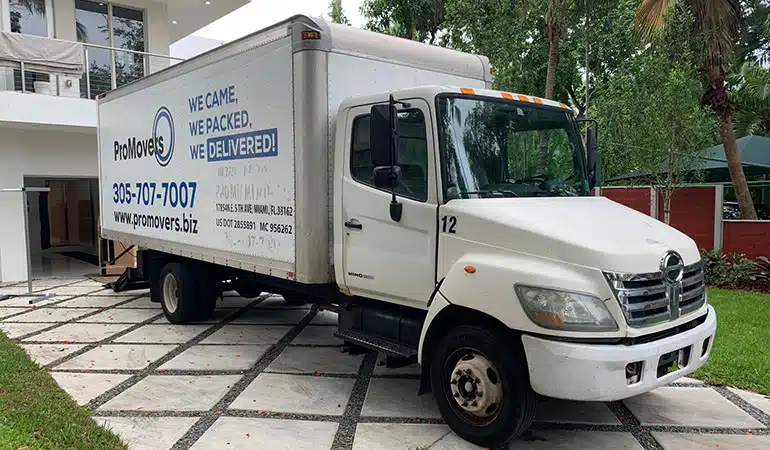 While your fragile items may survive being improperly packed during a short distance move, they will not survive a long distance one. Every mistake that you've made in your preparations and packing will pop up. Which is why you need to hire local movers Miami that do not make any mistakes. We know what risks long distance moving involves which is why we confidently claim that we are one of the few moving companies in Miami that are capable of handling it.
Our Other Services
While we offer a variety of different moving services, we would like you to know that is not all. Aside from the relocations itself, we listen to our customers' needs. You can be as elaborate as you'd like with your request and we will do our best accommodate all your needs.
Aside from relocation services we offer several other side services to assist you with your wishes. What we offer aside from relocation services are:
Storage Services
Almost all of us will end up using storage at least once in our lifetimes. Be it for handing a complicated relocation, storing business supplies or for simply decluttering your home, storage can be a great solution. That is why you should be aware of where to find reliable storage services in Miami. Our storage units are made specifically for safekeeping or stored items.
Our professional team will help you pack your items properly so that they remain intact. Make sure to talk with our representatives before you start packing for storage. Some items simply cannot be stored and we would hate to see you wasting time and money on packing them. Furthermore, it is hard to overestimate how important proper packing is for storage. There are different factors that will influence the way in which you will pack your possessions, and we would like you to be aware of them. Simply packing your possessions in cardboard boxes is only one possible way of preparing them for storage.
Packing Services
Be it for relocation, storage or any other reason, we will say again that proper packing is tremendously important. There are some good online guides that can take you through the entire ordeal. But, if you really want to make sure that your packing is top-notch, you better hire us. Our team will provide you with all the necessary packing materials and supplies. We will help you sort your possessions into preferable groups for packing and help you figure out how to distribute them throughout your boxes. Finally, we will label your boxes so that anyone handling them will know if the content is fragile and/or heavy.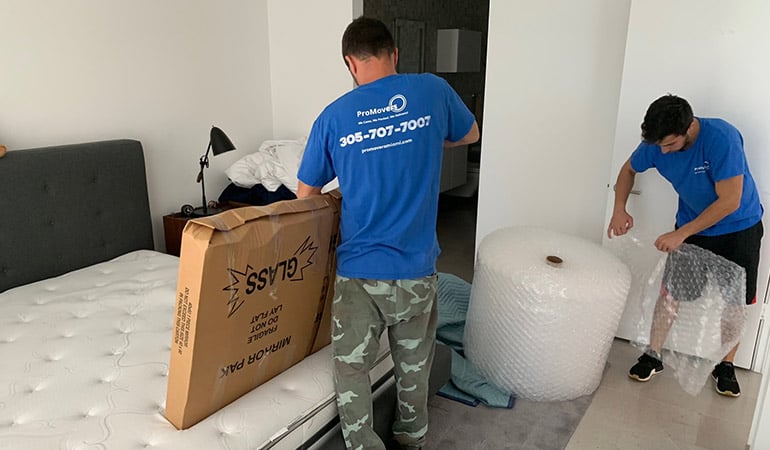 Packing is important for one simple reason. It is the last line of defense against moving injuries and moving accidents. Unfortunately, moving mishaps do happen. Even if you are the best moving company in Miami. And the thing that will keep that mishap from costing you a fortune is proper packing. That is why we urge our customers to talk to or let us inspect their packing before we start relocating them. Too many precious items have been broken simply because someone forgot to wrap them or to tape up the box. We hate seeing this happen, which is why we urge you. If you are not sure of what you are doing, in regards to packing, call us so that we can deal with it.
Consulting Services
Some people are equipped to relocate themselves but are not sure how to do so properly. Sure, you can find a bunch of tips and hints on how to relocate online. But, since moving can be quite complicated, there are total guides for every relocation. That is why we offer consulting services. If you have a question that has anything to do with relocation, we've got the answers for you. How to plan your relocation? When to move? How to reduce moving expenses? What is a binding estimate? How to plan to move your office? Our years of experience have taught us all the ins and outs of relocation and we are more than happy to share them with you.
Moving insurance
Moving insurance is a vital part of every relocation. What most movers will not tell you is how your insurance is calculated, which leads to a lot of disappointed clients if something unexpected happens. We do not do that. Our representative will make sure that you completely understand the entire moving contract and the moving insurance that goes along with it. We recommend that you get separate moving insurance for your valuable items in order to yield more return money if something happens. Do not let a simple moving mishap cost you a fortune. Get moving insurance so that you reduce your stress and deal with moving appropriately.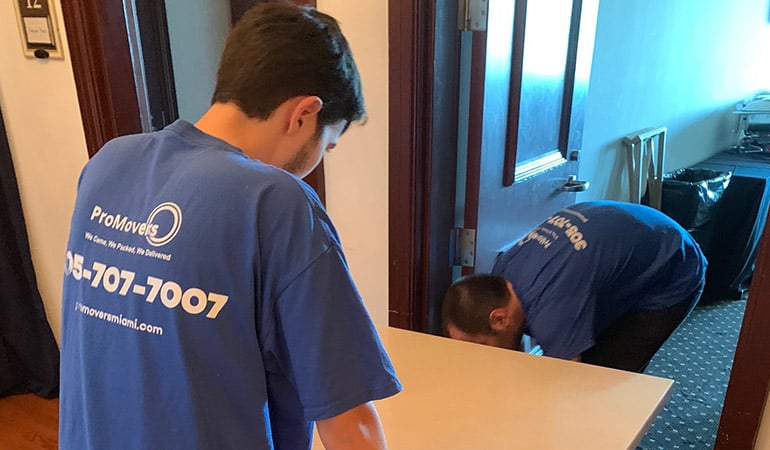 Moving Estimate
One of the best pieces of advice we can give you for organizing your relocation is to get as many moving estimates as you can. This will help you tremendously when it comes to figuring out which local movers Miami to hire and how much you need to pay for your estimate. While most movers offer free online estimates, you should know that they are not completely representative of the final bill. For a more realistic estimate, you need to contact us so that our representative can help you figure out how much your move will cost and factor in all the different aspects that may influence your relocation.