Whether you move local or long-distance, an extensive list of moving tasks is inevitable. That's why moving can get stressful. Moreover, many surprising circumstances may arise and interfere with your relocation plans. However, once you get in touch with your best moving partner, everything can go smoothly. We at Pro Movers Miami understand the importance of continuous growth and improvement. As a company that caters to its customer's needs, we do our best to deliver the best moving experience! We operate as a team that has combined moving experience in the industry. Furthermore, we specialize in a wide array of services so we have all your moving needs covered! In addition, we became one of the most reputable white glove movers Miami Beach has on the market. Our specialized crew will ensure all your valuables remain in one piece throughout the entire move!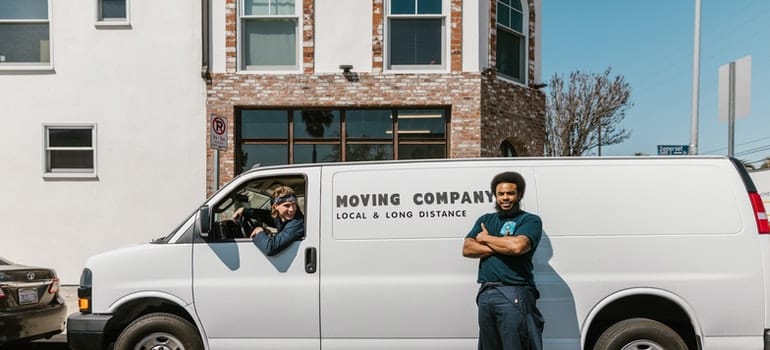 You will have one of the best white glove movers in Miami Beach at your disposal
Your valuable items will be safe once our white glove movers come to your aid. Rest assured they will go the extra mile to properly secure, pack and transport your possessions. Luxury items, whether smaller or bulkier, won't be your concern. All our movers have enough experience and training to know how to take care of your belongings. They also specialize in packing services, storage, and heavy loads. Moreover, all our additional services are quite cost-effective! That means even white-glove moving services will surely fit into your moving budget. Furthermore, there won't be a need for additional repairs afterward.
Our white-glove movers will treat your valuables with care
All our employees will never lack in training. As a dedicated and hard-working company, we ensure our movers learn and get better at their job. That's why we can proudly say that our crew is capable to execute all moving tasks. The same applies to white-glove move that is often demanding and requires precision and patience. Furthermore, you won't have to worry about setup, installation, assembly, packing, and unpacking.  You can see that we make sure to cover all moving needs and provide a joyful moving experience.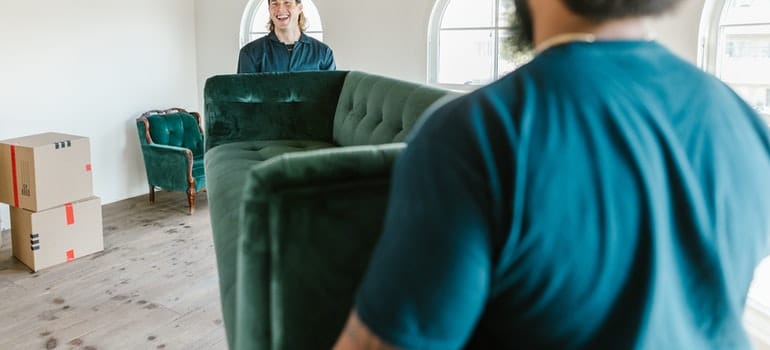 As a trustworthy team of professionals, we are fully registered and licensed Miami movers. We take our responsibilities seriously and leave no room for errors. Transparency and excellence are essential to our business philosophy, and we want the same for you! With Pro Movers Miami at your side, nothing is impossible.
We offer a variety of moving services
Once you check our offer, you will notice a wide range of services:
Local moving
Moving a household can go smoothly with our movers at your disposal. They will make sure to take care of all your belongings and safely relocate you to a new place!
Long-distance moving
Our movers are capable to execute even cross-country moves that require extra preparation. You won't have to worry about anything.
Emergency moving
Sudden move often happens due to job change od personal circumstances. And yes, last-minute moves are possible to execute thanks to our trained movers! Simply contact Pro Movers Miami and we will be there to complete every moving task in a short period.
Storage services
A quality storage solution is essential to every relocation. Thus we provide only top-level storage solutions for all your needs. You have short-term and long-term storage options. They are well-maintained, climate-controlled, and secured. We guarantee complete safety for all your possessions.
Packing services
Not every item has the same packing system. Especially sensitive and luxury objects that require extra attention. There's no need to do the packing by yourself when there are professional packers at Pro Movers Miami! They will complete in hours what would take you a day, for example.  Our packing services will spare you potential costs on repairs. Every object will be secured and properly sealed. Moreover, every box will be loaded carefully and remain safe throughout the move.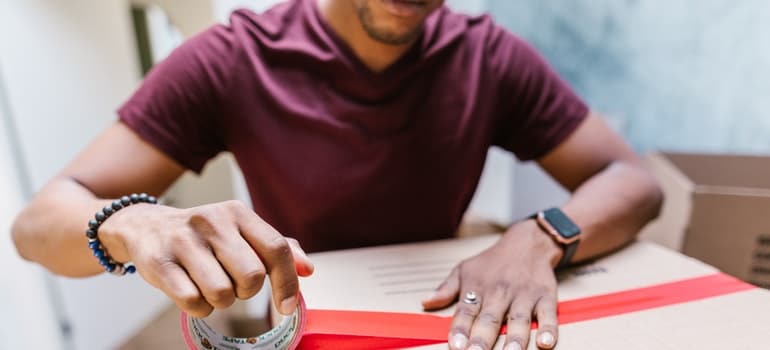 Relocation kits and supplies
There are high-quality yet affordable relocation supplies you will need. Our strong and cardboard boxes are durable enough to keep your items safe from breaking or leak. If you include our moving kit, you will save a lot of time for other moving tasks. You won't have to endlessly search for decent supplies at a reasonable price. That's why we make sure you have everything in one place!
Moving insurance
Our company offers minimum insurance coverage of $0.60 per pound. We take every move seriously and make sure to work accordingly. Our responsibility is to do our best to lessen your worries around the move and compensate in case of damage on our behalf.
Free estimate
You can relax knowing there won't be surprising costs if you hire us! Furthermore, you can expect expert advice from our team and a completely free written estimate. Our crew will come to estimate your moving expenses.
There are no errors with one of the most capable white glove movers in Miami Beach!
Relocations aren't the easiest tasks to complete due to many things to do. The organization is the key and thus we offer consultations to make the move more simple for you. However, don't think moving cannot be fun at times! That's why our friendly and courteous crew at Pro Movers Miami aims to ensure a blissful and stress-free moving experience. Apart from working as one of the best white glove movers Miami Beach offers, we don't lack in quality when it comes to other moving services. Years of experience have taught us that every service counts. Therefore, we do our best to improve the quality of our work and keep up with the moving industry. In case you have questions about moving services, let us know by phone or e-mail. Don't hesitate, contact us and get your free estimate!