Finding reliable and professional movers can help you ensure a safe and successful relocation experience. If you have moved before, you might be already aware of how complicated it is to relocate due to all of the moving-related tasks that you have to complete. Luckily, we are here to assist you! We at Pro Movers Miami have gathered an experienced and trusted moving team that can successfully help you relocate to your desired location. Get in touch with our movers Bal Harbour and enjoy a wide range of quality moving services at your disposal.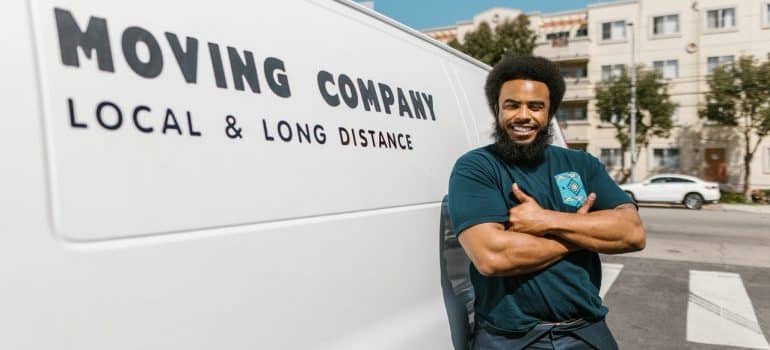 Enjoy a stress-free local move in Bal Harbour with the best movers in Florida
Local relocations are a bit easier but they should never be underestimated. This is especially the case if you have a lot of items that need to be packed and moved. Furthermore, you will likely also have other things to worry about such as your family or your work. Therefore, it is always best to connect with reliable local movers who can handle local moving with ease. Our team is ready and waiting for your call. We can assist you with all of the right moving services at great prices. Furthermore, we will approach your relocation process carefully and with a good plan. This plan for the move will provide proactive solutions to tackle all of your moving problems and tasks.
Perform a successful long-distance move in no time
The longer the distance of the move the more complicated a relocation can get. However, this does not necessarily have to be the case. Our expert long-distance movers are prepared for any kind of relocation challenge. They will make sure your items reach your desired location right on time! Furthermore,e they will ensure maximum safety for all of your items during the loading, unloading, and transportation process.
Interstate moves are easy when you enlist the help of reliable movers
Interstate move really comes down to a good plan and a good organization. However, the execution of it also needs to be done properly. Although it may sound a little bit frightening, interstate moving can be done properly with the right movers by your side. Our team at Pro Movers Miami has gathered reliable and experienced workers that know how to handle these long and often challenging movers properly. So, all you need to do is get in touch with us and then sit back, relax, and enjoy a successfully interstate move journey.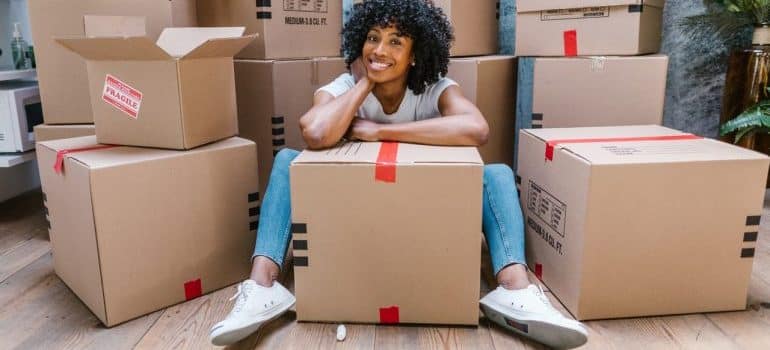 Execute a safe and successful residential move in no time
Moving your entire household is not easy. However, moving into another home should be fun and exciting, and not stressful. Why worry about your residential move when you can enjoy the entire process by contacting professional residential movers in Florida? We will make sure your items are handled properly and with great care. We know and understand how valuable and sentimental some of your personal belongings can be. Therefore, our team of experienced residential movers has all the right methods to pack and relocate your household inventory properly.
Get skillful and professional movers Bal Harbour for your upcoming commercial move
A commercial move should never be underestimated. Your main task should be to get your business or your office up and running in no time. The faster your move goes, the faster you will be able to set up your new office space. So, hire professional commercial movers in Florida and enjoy a smooth and efficient relocation.
Government moving has never been easier and safer
Government offices and inventory requires a special kind of approach. Therefore, with us, you have at your disposal well-trained and professional government movers ready for any kind of moving task. We are also experienced in military moves as well. Call us if you need professional assistance with these services.
Enjoy a wide range of additional moving services at affordable prices
Movers can be quite demanding. Sometimes, you might need multiple, different moving services. Since each move is different, and there are lots of moving factors to be taken into consideration it is best to be prepared for anything. We have a few additional moving services that you may find useful for your upcoming relocation. We can also help you with the following:
Need moving insurance? Our movers Bal Harbour are here to assist you
We have already said several times already, that the moving process is usually filled with a number of complications. To prepare for it properly, you should always get moving insurance. Moving can be expensive and this does not only include packing materials.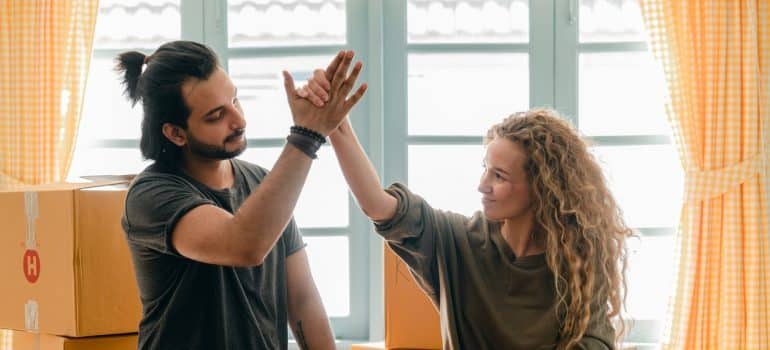 Hiring professional movers should guarantee you a safe relocation. Well, we offer you just that. However, sometimes unforeseen things can happen and items can get damaged during the moving process. However, there is no need to worry! We at Pro Movers Miami can offer you both limited and full moving insurance. You pick the one that you need for your Bal Harbour relocation.
Ready to move? Contact true moving professionals in Miami and enjoy a stress-free move to Bal Harbour
So, are you ready to begin your move? As you can see, there are quite a lot of things to consider. Do your research on time. Find reliable and professional movers Bal Harbour who can assist you with the right moving services. Our Pro Movers Miami is ready for your call. We will provide you with the exact moving services you need for your move. Furthermore, you will not have to worry about the safety of your items. Contact us, and enjoy a truly stress-free moving experience!