A word about Hallandale Beach
Hallandale Beach is a city you can find in Broward County, Florida. People tend to know it as a home of Gulfstream Park, a place that has horse racing and casino. Mardi Gras Casino also comes up, as it hosts the World Classic, a greyhound racing event. The financial district boast in its size. It offers a number of fine restaurants, banks and brokerage houses. Many tourists tend to stay, making the population of Hallandale growing rapidly. If you plan on hiring movers Hallandale Beach to take you to your new home, know that the cost of living is a bit higher than the US average. The biggest factor is housing, while health and utility costs come somewhat lower than the rest of the US.
Why movers Hallandale Beach are the right choice?
We treat every relocation with the same level of importance. It doesn't matter if you are moving down the block or to another state. Our local Florida movers will work just as diligently as our team for long distances would. Every customer that comes through our door is greeted with respect, dignity, and care. Years of working in the field have thought us to carefully assess the nature of every move. It has helped us learn the proper ways of addressing customer's needs while working with their possibilities. With us, you know that the best deal is at hand.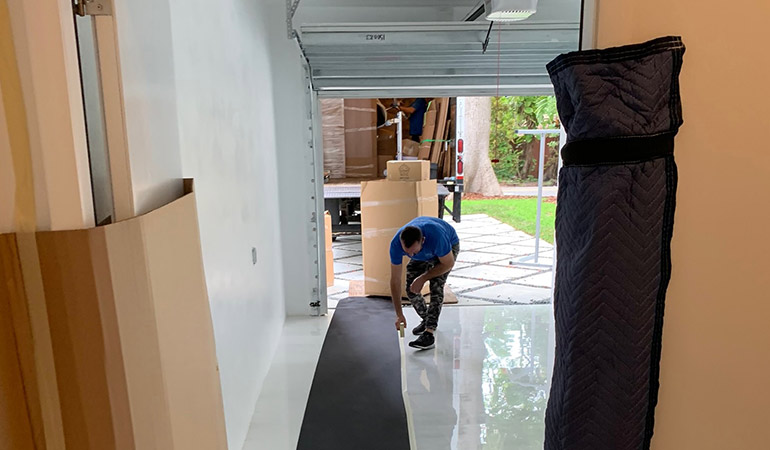 Services that we offer
We are well aware of all the difficulties a relocation can bring. That is why, when thinking about helping our customers, we offer quality services that follow:
1. Local moving
Our offices are in Miami. This makes the local moving feel like a breeze. With our team of movers Hallandale Beach, your move will be finished in a matter of hours. With our staff by your side, you will be free to attend other important matters, while we take care of the move.
2. Long distance moving
We are able to relocate you anywhere in the continental US. Whether it is a long distance relocation to Florida, or from it, we guarantee an efficient and swift move. We know how stressful this process can be, with all the big changes it brings. That is why we promise an enjoyable experience as a beginning of this new chapter in your life.
3. Storage services
Just off of I95 in Miami, you can find our state-of-the-art storage facilities. These come as useful for numerous occasions. People tend to call us when they renovate their home, when they need a safe place for their vehicle or when they are often in transit. Some like to leave their goods in our facilities while they complete the selling of the old house and moving to the new one.
4. Packing and wrapping boxes
This chore can bring a lot of issues with every step. This is where our personnel comes as useful. We will provide a full packing service, along with a variety of packing material, such as boxes, paper, tape, and bubble wrap. Not too few of our customers decide to pack by themselves. Here we offer our coaching advice on proper packing for no extra charge.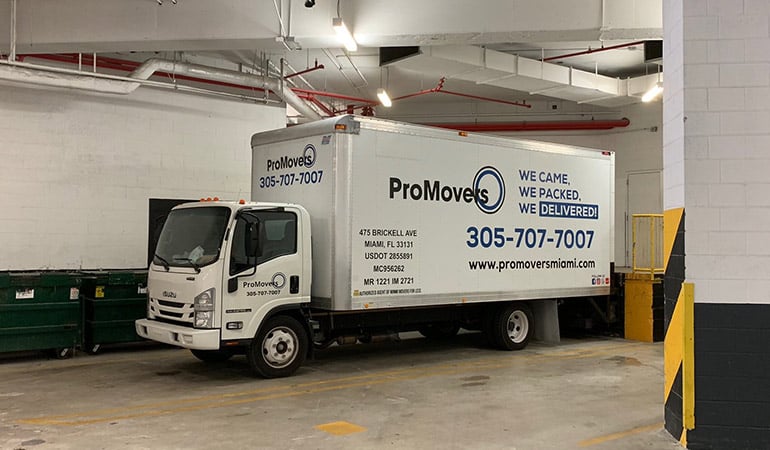 Our policy
We put your needs as a priority. It is our goal that you have the best experience possible when working with us. We strive for excellence and are eager to better our service if any way possible. Our moving companies Hallandale Beach, as well as any other, have the same approach when it comes to addressing customer's requests. We like to have open communication and keep you aware of all the happenings.
With us, you are safe from any hidden fees. Our estimate of charges comes completely free. We are respectful of your budget. Our team of experts works hard to find the best options well suited for every customer's wallet. Since we are local and long distance licensed movers in Miami, we are covered with a minimum coverage of $0.60 per pound. That is why we advise all of our customers to purchase full coverage insurance and get the best price for their damaged goods if such an accident occurs.
What working with us looks like
Upon the first contact via the phone or in person, you will know that you are dealing with professionals. Our representative will visit your place or office to provide a free quote if you so desire. Our services include a fast response to your call. Mishaps tend to happen, and we tend to be on top of them. Give us a call and our staff will be at your doorstep within an hour, ready to move your belongings. Additionally, when you work with us, you are spared from any unpleasant surprises. We value and respect your time and invite you to do the same. This will ensure the best possible cooperation. Whenever a certain change of plan occurs, be quick to notify us, so that we can address the matter accordingly. We put great efforts to have a quality and stable relation with all of our customers.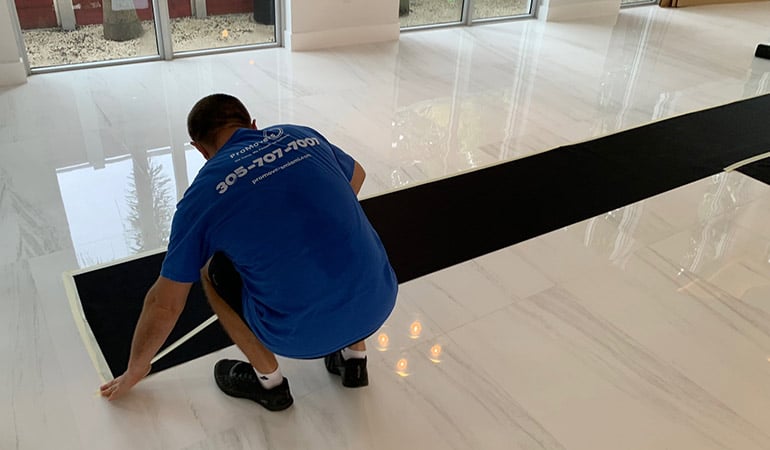 Customer's voice
We take pride in our customer's reviews. Look them up for some honest and real experiences. Our policy was to always encourage real impressions and experiences. In order to make our movers Hallandale Beach, as well as all others, we pay attention to our customer's voice. We welcome any and every suggestion, praise and critique. It is our ultimate goal to have an answer to every question and issue, you might have. We want to make your whole moving experience, along with all the processes that follow it, a gladly remembered occasion.