With its rich history, excellent schools, opportunities for shopping, a long list of outdoor activities, a diverse food scene, and a general sense of peace and security, Coral Gables is a wonderful place. Moving here should be a wonderful experience, too. Pro Movers Miami is here to ensure that it is! When you are looking for moving services Miami companies offer in relation to your Coral Gables relocation, look no further than our company. We will make sure your move is safe, pleasant, and efficient. So don't hesitate to give us a call and find out for yourself why we are the best movers Coral Gables has to offer!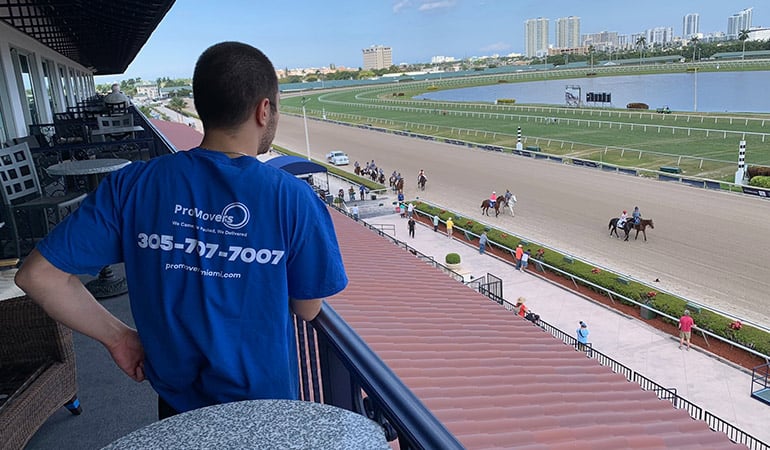 Hire a reliable moving company in Coral Gables
Hiring good movers is the best way to ensure a quick, safe, and stress-free Coral Gables moving experience. And we promise that you won't go wrong with Pro Movers Miami! Whether you need full moving and storage services or just some help with packing, whether you are moving long distance or just down the street, we are here to help. We are verifiably licensed and insured for both Florida and interstate relocation, so you know you can trust us with your home, office, and belongings!
What makes Pro Movers Miami the best in the area
There's no reason to settle for just any moving company in Coral Gables when you can have the best residential movers Miami has to offer. And we've got what it takes! Over the years, we've set ourselves apart with the quality of our services. From the organization to the packing to the storage and transportation, our experienced, professional, and polite movers will be there for you every step of the way. These are just some of the things we offer:
help with local and interstate relocation
residential and commercial moving services
emergency local relocation (with as little as one hour's notice)
secure and climate-controlled storage
quality packing supplies at great prices
professional advice regarding your relocation
This is why we've been the top Coral Gables movers for years.
Our movers in Coral Gables have plenty of experience
We have been in the moving business since 2005. With that kind of experience, how could we not be experts? From basic services to budget relocation to long-term storage to all-inclusive moving, we've done it all. You can choose from numerous moving services, and all are tailored to individual needs based on the type of move, the amount of your belongings, and the deadline that has to be met. So, if you're looking for someone who knows what they're doing and understands your needs, you can rest assured that we're the right movers for you. This experience will give you the peace of mind you deserve, knowing that nothing will miss out on the shape eyes of our movers in Coral Gables.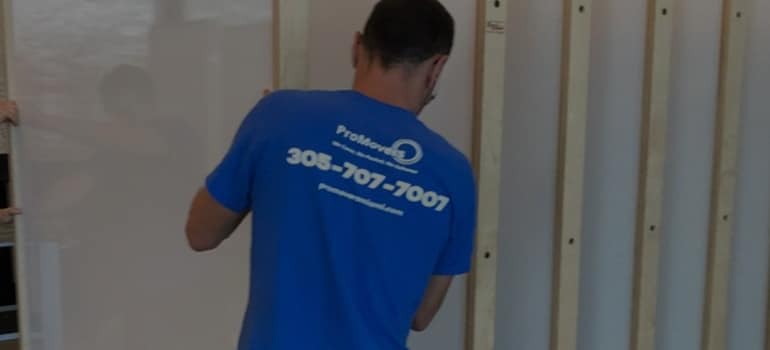 Our movers Coral Gables are experts at moving and storage of all kinds
Pro Movers Miami offers a wide variety of moving and storage services in Coral Gables in order to provide you with the most suitable and best possible assistance. Our movers are trained for every imaginable step of every kind of relocation. So whatever it is that you need, we can do it! You can opt for:
Local moving services: We've covered numerous Florida locations, and Coral Gables is one of them.
Long distance moving services: Distance is not a problem. Our long-distance movers know the best moving routes.
Commercial moving services: Moving your business is safe and efficient with our commercial movers.
Storage services: Using storage is almost a must when relocating either a home or office. Therefore, protect your valuables in climate-controlled storage units.
Now, let's explain each of these briefly.
Get our help with a local move
Are you already a resident of Coral Gables and only changing your street address? Or are you just now moving in from Downtown Miami? Even if you are only planning a local move, hiring professionals for help will make it faster, safer, and easier. And whatever kind of help you need with your local Coral Gables relocation, you can rely on us. Our movers know every single corner of Coral Gables and know exactly how to navigate the streets and avoid the traffic.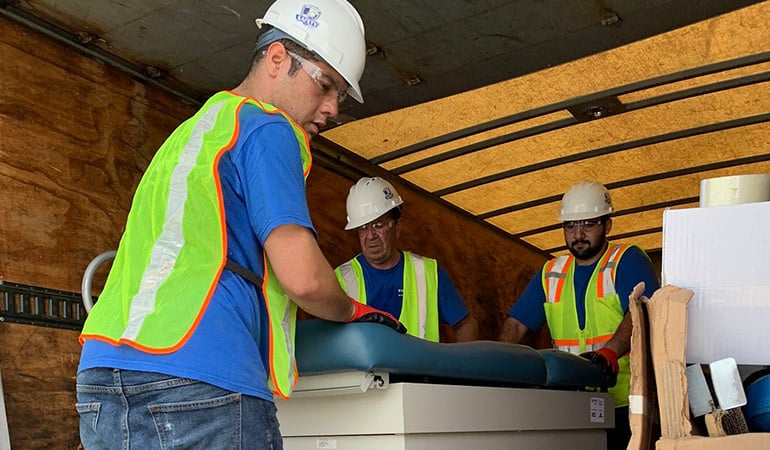 We will pack your home if you don't have the time for it yourself. We will lift the heavy furniture so you don't have to risk injuring yourself. And if you just want to sit back and relax, we'll be happy to organize your move from start to finish! Choose some of the finest local movers Florida has to offer and move locally in the blink of an eye.
Make your long distance relocation go smoothly with us
When you're moving long distances, everything seems bigger, harder, and more challenging. But not to us! Although our offices are in Florida, we have helped with relocations throughout the continental US. Your interstate move to or from Coral Gables will be smooth and simple with the professional help of our experienced long distance movers Florida residents trust the most. They are skilled and have enough knowledge to handle any type of long distance relocation in no time with minimum chances of damage.
Move your office efficiently with our help
When you're moving your Coral Gables office, you don't want your business to suffer. The best way to ensure that is to have a quick, efficient, and organized move without losses. Luckily, our Coral Gables commercial movers will provide you with just that! We will have you back in business in your new office as soon as possible because we know how important that is to you. You won't have to lift a finger while our office movers are doing the relocation tasks.
Moreover, you can continue running your business without any major disruptions. Besides, your employees will be grateful that they do not have any additional tasks to complete besides the regular ones. All in all, whether you are moving your business locally, long distances, or interstate, our office movers in Miami have got you covered with the moving tasks and moving regulations. You can focus on your business and relax.
Keep your stuff safe in our storage units
When you need a little extra time for your move or a little extra space for your home, we will have the storage space for you. Conveniently located just off I95 in Miami, our private and secure storage units are the perfect place to keep your belongings safe. Whether you're in the middle of a move or simply need more space at home, our storage units provide the flexibility and security you desire. With state-of-the-art security systems, including 24/7 video surveillance and controlled access gates, your items are in safe hands. Each unit is clean, well-maintained, and climate-controlled to protect your valuables from environmental factors. Accessibility is another feature you'll appreciate; you can access your unit any time you need to, without hassle. With our storage Miami facility, your peace of mind is our top priority. Experience the convenience and security we offer.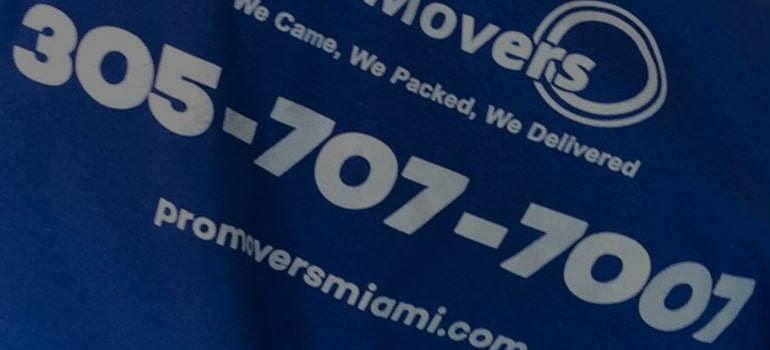 Get the best packing materials and tips from our movers
We offer professional packing services at a reasonable quote; our movers will safely pack your belongings. You can also get a wide range of high-quality packing supplies, from boxes to bubble wrap to tape, from us. Moreover, we offer a comprehensive selection of top-notch packing materials and moving boxes, meticulously sourced to guarantee quality. From sturdy boxes designed to withstand weight and pressure to high-grade bubble wrap that provides optimal cushioning to durable tape that secures your packages, you'll find everything you need to pack like a pro. Our goal is to make sure that your items are as secure and well-protected as possible, setting you up for a successful move or storage experience.
So, whether you opt for our professional packing services Miami or decide to go it alone, you can count on us for both the materials and the expertise you'll need to get the job done right.
Our movers Coral Gables offer you great customer service
Every move is different, and nobody knows that better than us. This is why our movers and representatives are always here for you. They are ready to meet any concerns you may have and provide a tailored moving solution. The logistics behind your move will be strong, efficient, and safe. We will be happy to answer any questions you may have promptly!
Our movers in Coral Gables know the city inside and out
As a local moving company whose employees largely live and work in the area, we know the city of Coral Gables like the back of our hand. So you can count on us to always take the safest and fastest route to your new home. This local knowledge allows us to navigate through the city efficiently, avoiding common roadblocks or traffic delays that could slow down your move. Not only does this expertise save you time, but it also ensures a smoother, more enjoyable moving experience.
Familiarity with the area extends beyond just knowing the roads; it encompasses a deeper understanding of the local regulations, parking restrictions, and building codes. This means that we can help you plan your move in a way that's compliant with all local rules, reducing the risk of any unwelcome surprises or delays.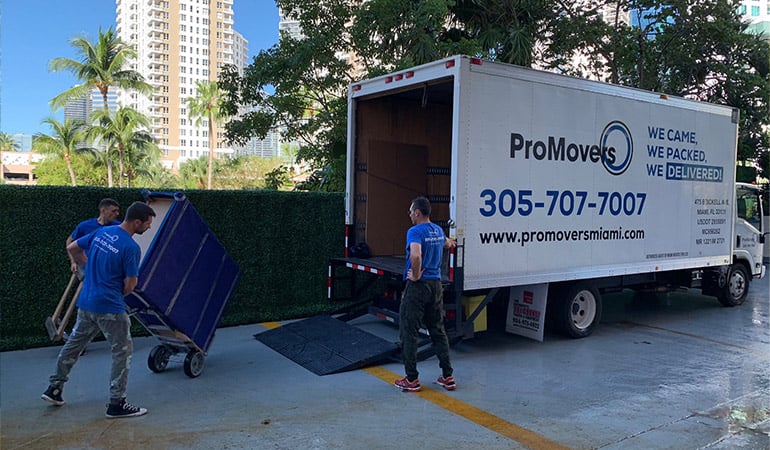 Need to move urgently? Hire Coral Gables Movers and lessen the stress
Facing an urgent move can be incredibly stressful, but with Coral Gables movers by your side, you'll find the experience much more manageable. We specialize in short-notice moves, offering a fast and reliable service that doesn't compromise on quality or care. As soon as you reach out to us, we'll spring into action, prioritizing your request to get you on the move as quickly as possible. Our dedicated team of emergency movers will arrive equipped with all the necessary tools and materials to handle your belongings with the utmost care, even when time is of the essence.
What sets us apart is our adaptability and readiness to tackle any challenges that come our way. Having a local presence allows us to be nimble, taking advantage of our deep understanding of Coral Gables' roads, neighborhoods, and regulations to expedite your move. From the moment you call us to the final unloading of your items, we work diligently to make the process as smooth and stress-free as possible. So, if you find yourself in need of an urgent move, movers Coral Gables is your go-to solution for a quick yet careful transition to your new home.
Need moving insurance?
Securing your belongings during a move is a top priority, and moving insurance provides that extra layer of protection for your peace of mind. When you work with movers Coral Gables offers, don't hesitate to inquire about our moving insurance options. Our team can guide you through the various policies available, helping you understand the main traits and benefits so you can make an informed choice. Whether it's basic coverage that comes with most moving services or more comprehensive plans that offer higher levels of protection, check whether our options suit your specific needs.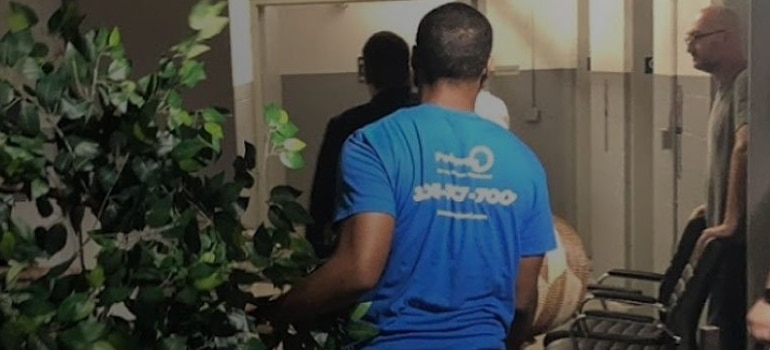 We offer great services at reasonable rates – find out for yourself!
Your quick, safe, and easy relocation is our business. That's why Pro Movers Miami offers the best moving and storage services at the best prices. So what are you waiting for? You can get a free written moving quote already today! Just give us a call, and let us take care of the rest. We promise you won't regret it! Choose some of the finest movers Coral Gables has and move like true professionals.