Tips when signing a moving contract
Are you looking for tips when signing a moving contract? Sometimes, you need to be extra careful when you are signing something. Once you put your signature on the paper, the document becomes valid and legal. Thus, it is important to take good care of what you are signing and when. However, our team has created a perfect guide to help you with that! Moreover, we will also explore the expectations moving companies should meet and some things to look out for. We sincerely hope that you will enjoy reading our guide as much as we enjoyed writing it! So, without any further ado, let us dive straight in!
Signing a moving contract – what should you know?
You should know that a moving company will not do your move for you without a contract. It is a legal binding document that serves as a guarantee that the job will be done. However, there are some crucial qualities to look for in a moving company before you sign it. For example:
Honesty. An honest moving company is a good one. You need to understand that mistakes can happen, for example, to anyone. If a moving company is honest about them, then they will let you know. Moreover, they will try to fix those mistakes and make your move a pleasant one. Trust a moving company that shows honest qualities. They are not rare to find, but some moving companies like commercial movers Miami are honest and you can trust them, for example. Know where to look!
Reliability. You need to be able to rely on your moving company. Moreover, you need to know what to expect at any given point. Thus, you will avoid some hidden costs of moving and you will get what you were promised. Reliable moving companies are amazing and they are usually the best in business. Learn how to find them and you can sign any contract with them, believe us!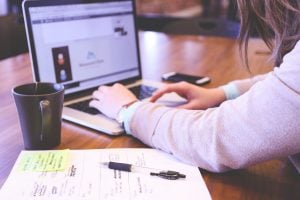 Some things to keep in mind
You need to be extra careful when you are signing the moving contract. Please read everything there is about it and do not forget to ask if anything seems unclear or uncertain. It is in your interest to get the best possible deal out of your move. Moreover, your moving company is there to help. If you have found a good and reliable moving company, then you won't have to worry about anything. Most moving companies employ only moving professionals and no one else. Furthermore, they have done moving and relocation services for years prior to this moment – they can do it again.
Another thing you should keep in mind is how to find affordable movers. You do not want to spend a fortune on your relocation, right? Some moving companies will try to scam you. Thus, if you by any chance see that you have to pay money in advance in your contract, do not sign it! No respectable moving company will ever ask you to pay upfront. Moreover, no respectable moving company will ask you for money until the job is done. Keep this in mind and you will not make a mistake when you are signing a contract!
Signing a moving contract – things to look out for
There are some things to look out for when you are signing a moving contract. Some respectable companies like Movers Sunny Isles Beach will never ask you to pay upfront, for example. However, others will. Thus, look out for the following issues:
Unclear information. Since some moving companies will try to scam you, you need to be extra careful. In most cases, the scam will come in the form of something that is unclear or hard to understand. The language will be different and it will actually be legal for them to charge you without doing any work. Moreover, you might agree to pay more than it was agreed upon unwillingly, by signing something that is unclear or hard to understand. Thus, always make sure that you fully understand the full contract before signing anything. It might take a day or two, more, but it will be worth it in the end!
Not enough information. Other moving companies, for example, will offer less information than it is needed. They will never specify anything and they will never "technically" form an obligation with you, their customer. Thus, they can do whatever they want and still get the money. The best idea is to inform yourself about how a typical moving contract should look like. Also, a good idea would be to check it with a lawyer and to see if everything is in order. Sign only then.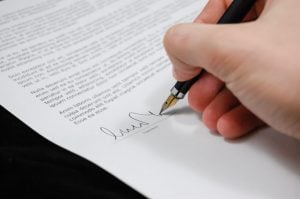 Additional information
However, once you sign the contract, it is time to prepare for your move. The best idea would be to visit Amazon to find some of the best packing and moving supplies you can buy online. You will need both of them for a successful relocation. Keep in mind that packing is the hardest part of the move – you want to be ready for your move at any given time. Furthermore, you also need to make sure that you have fully understood everything you signed in your contract. Thus, read the copy and prepare for everything.
Another thing when preparing for your move is concerned you should keep in mind is storage. Basically, it is never wrong to have available storage space. You never know how much inventory space will your items take or when you will need it. Thus, it might be a good idea to schedule short-term storage for at least a while. That way you won't have to worry about having less storage than you need.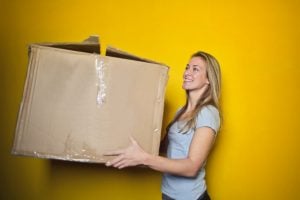 Signing a moving contract – conclusion
In the end, signing a moving contract is not something you should take lightheartedly! Many things can go wrong and you would not like that to happen for your move, right? Thus, read everything until you understand it and you won't have any problems! We hope that you enjoyed our short guide! Good luck with your move!