How to handle moving from FL to NYC?
Looks like the scorching sun and the near-constant rainfall has made you want to move from Florida? Although it is a rare occurrence that people move from Florida because of the weather there are still other reasons that make the endeavor worthwhile. One of these reasons is a higher possibility to land a better job. Or is it just your desire to live in the melting pot of the world? Living in one of the biggest cities in the world? Exploring the ins and outs of the concrete jungle that is New York City? Whatever your reason is handling your move will be hard. And that is a fact. However, there are some tips and tricks you can employ in order to handle it better. So, you are wondering how to handle moving from FL to NYC stress-free? Look no further, for we have the answers for you!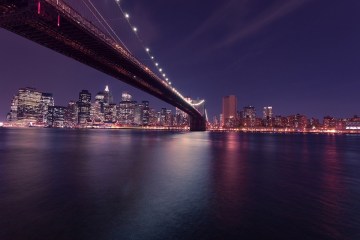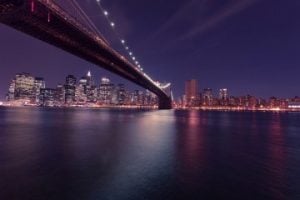 There are a couple of things to take into account when moving from FL to NYC, and we will discuss them now.
The duration of your trip
The positive side of this story is that both Florida and New York are on the East Coast. Even though it is an interstate move, the distance is not that great and there is a cheap interstate moving companies that can handle this. An interstate move means that you are moving to another state. And while the moving companies in Miami are taking your belongings to New York, you can enjoy the trip and take your time traveling by your car. Going by car is a really fun way to handle moving from FL to NYC because you can use that time to prepare for your new life. Another thing that traveling by a car provides, is the possibility of taking some detours. Detours can be an exhilarating way to make your trip more fun. You will also enjoy the scenery and get to know and see even more things about your beloved country of USA.
If you are not really keen on using your car to get to NYC, you can always travel by plane. However faster this may be, it will be more expensive. You will also lose the chance to enjoy the scenery and have a fun kind of excursion. There will also be less time to think about your decision and how to acclimate to a new surrounding.
What are the main differences between the two states?
It takes no genius to realize that there are many differences between Florida and New York. This involves all aspects of life such as mentality, lifestyle and more. Other than this, the more apparent differences are of a physical nature, and that is the landscape (and cityscape) and climate.
Landscape and cityscape
The landscape of the state of New York will be a fresh novelty for you. When you are used to the flat, swampy and damp Floridian landscape something like this will be a breath of fresh air for you. Quite literally, because the landscape of New York is filled with mountains, rivers, hills, and other beautiful natural formations. Other than the natural side of New York state, there is the cityscape. The cityscape is a huge concrete jungle, especially Manhattan, filled with skyscrapers and huge avenues. However, a relief from the gray concrete world can be found in numerous parks in the city, such as the famous Central Park in Manhattan, and also the Van Cortlandt Park in the Bronx, or even the Astoria Park in Queens. Forgetting the touch of nature can happen in NYC, and these parks offer just that!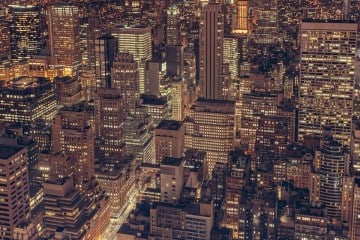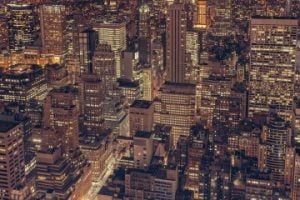 Climate
Florida is known for its humid subtropical climate, which is characterized by hot and long summers, and very mild winters. Well, you should forget about all of that if you want to move to NYC. Even though NYC is in the same humid subtropical belt, it is on its northernmost border and therefore colder. It is on the border with the humid continental climate, characteristic of the inland part of the east coast. However, this does not mean that NYC can't get hot! Being on the shore of the Atlantic Ocean, it is subject to the Gulf Stream, a warm current that originates in the Gulf of Mexico. This also causes high precipitation and that can get tricky in the winter because it will bring more snow. The weather affects a person's life a lot, so if you cannot handle this type of change, maybe you should reconsider your dream city.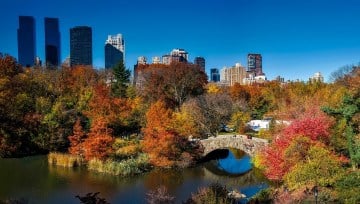 Costs of living
As you are probably aware, the costs of living are much higher in New York City. Your move and packing services Miami are already financially draining as it is, so think about this, and think well. A big, bustling economy affects everything from toilet paper to your apartment rent price. However, a big bustling economy is probably the reason you want to move here. Better jobs mean more money, which means that you will probably be able to afford living here.
The laws are different in another state
This is important to know because you will probably have to check if your important documents need to be altered. This includes your moving insurance, your driving license, your passport, and et cetera. Check with your insurance company if they have some programs when it comes to moving to another state. You should also check that you have an interstate driving license if you are planning on traveling by car. When you get to New York, you will still have to get an NYC driving license. This is made easy by the fact that you have a 30-day deadline to file for your new license. Plenty of time if you ask us.
Conclusion
After reading this article we hope that you will handle moving from FL to NYC like a pro! Consider all of the aforementioned things before you make the decision to move. When you move, you will realize that everything is manageable, and you will be ready for your new life in the big city of opportunity!