How to find trustworthy movers for a hotel relocation
Hotel relocation is different from a regular move. When you are moving, you need to think about your needs and the needs of your family. But, with hotel relocation, it is all about the guests and their needs. Once you find a perfect new place for your hotel, you should find trustworthy movers for a hotel relocation. There are a few steps you can take to find the right movers for you which are worthy of your trust. Hotel movers Miami know what a huge job it is, and they offer experience and reliability to do this in the most efficient way.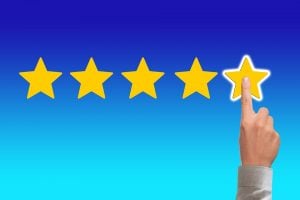 Use recommendations to find trustworthy movers for a hotel relocation
As with a regular move, hotel relocation is something that people do when the old space is not functional anymore. It is done on a regular basis, and therefore you will have the option to talk to the people who have done it before. If you know a hotel owner who had to relocate the hotel, do not be ashamed to ask. Ask them if they used Miami storage facilities, what kind of issues did they face and how the moving company handled it. Preparation is everything, so start by using the same movers for whom you know that they do a great job.
Search for the reviews
Visit the moving company`s reviews online in order to find trustworthy movers for a hotel relocation. If they are satisfactory, go for it. Moving reviews are very important, and it will give you a better idea of how the moving company is dealing with issues. People are not afraid to speak up when something goes wrong,  but on the other hand, they will also always leave a good review for a job well done. Read the reviews carefully, but know how to recognize fake online moving reviews. They are usually too general, mentioning the names of the movers. The best trick to spot a fake review is to see if it seems real to you. If something does not feel right, then it probably is not.
Compare the moving companies
Nowadays, the competition is fierce, and you may come across plenty of trustworthy movers for a hotel relocation. However, some companies offer more than the others, for a reasonable price. Compare at least 5 moving companies and see which one fits your needs best. You need to be aware of what is on the market, and use your money in the best way possible. Check out if you are eligible for a discount and see if you can lower the price for a bit, as well.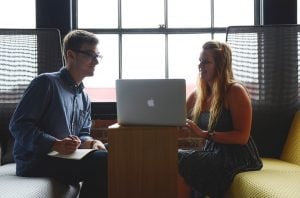 Physical address
If you see that the price of the move is too good to be true, it probably is. This is why you should check if the moving company has a physical address where you can go and talk to them in person. Always have a face to face conversation before hiring movers. It is not rare that the moving company has a fake website that they use to scam people.
Check if they have a license
Your trustworthy movers for a hotel relocation must have a license. Ask them for a U.S. DOT number which you will be able to verify. It is easy to see if your movers are licensed, you should just visit the Federal Motor Carrier Safety Association site. You will be able to easily search for a registered mover right here. This is the best sign that you are dealing with a professional and reliable moving company. Hiring movers without the license can jeopardize your move, as you may be dealing with amateurs.
Check the Better Business Bureau for complaints
If the move does not go as expected, you will be able to file a complaint. Of course, accidents can happen and having a few complaints is normal. However, you should know exactly how many complaints your mover has and why. This will give you a better insight into how the moving company is dealing with issues. It is also good to know how to handle disputes with movers, and what are the situations when you simply must react.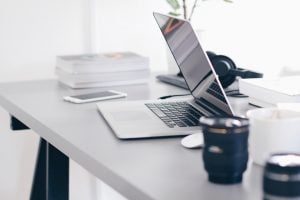 Ask for additional fees
A trustworthy mover will keep the fees transparent so that you know exactly what to expect. There are certain situations in which you will have to pay for additional fees, however, you must know them in advance.
Elevator – If there is no elevator in the hotel, you might have to pay additional fees as the movers will need more people to get the job done.
Long carrying – Always remember to reserve parking spaces for your movers. If there is no parking space outside of the hotel, they will have to park further away. And carrying furniture and robust items far away will incur additional fees.
Assembling and disassembling furniture – This service will cost more, but it is very useful and will make the job much easier. But your trustworthy movers for a hotel relocation will always keep you informed about the price of the service and have transparent fees.
Finding trustworthy movers for a hotel relocation is not that hard as we have seen. Just follow the steps that we mentioned above and you are on a good track. If at any point you see that your movers are not professional do not feel obliged to go through with the move. Find a moving company that fits the needs of a hotel relocation just right. Good luck!