How to handle disputes with movers
With a process as complicated as moving, you can't always plan for everything. Even if you organize it the best way possible, you can't predict the actions of other people. Any time you hire a moving company, you put your fate in their hands. In most cases, everything will go smoothly. However, sometimes unpleasant events occur that might put your move in jeopardy. Even though you might be stressed, you should keep your cool. We have the best tips for you to handle disputes with movers without overreacting.
Most common disputes with movers
While every situation is different, people often have disputes with movers for three main reasons. Take a look and think if you could avoid these issues in the future.
They are late with delivery or pickup
When you hire a moving company, you expect them to follow the time you agreed upon. This is especially important if you are in a hurry or have time-sensitive items. However, sometimes the company doesn't show up on time to pick up your belongings. On the other hand, they might be late delivering them to your new home. Whatever the case, the time-frame isn't honored. Although the moving company might have done everything right, there are outside factors that can make your items late. For example, the weather conditions are bad and the company isn't able to travel safely.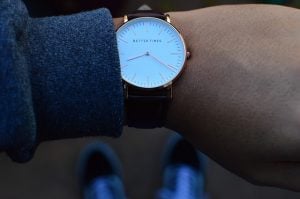 At the moment when you try to handle disputes with movers, your move is already in jeopardy. To avoid this in the first place, you should hire reliable Kendall movers that will make sure your move runs as smoothly as possible.
They charged more money than you agreed to
Once they get the bill after the move, many people are surprised at the final cost. If you see that the company charged you more than you initially agreed on, you will likely get angry. However, think of the conditions of your move. If the movers had to climb 3 flights in a building with no elevator, then the bill is high for a reason. There are other instances where you might have to pay more as well, such as narrow streets or no parking close by. On the other hand, the company might be trying to scam you, so make sure that you read your contract carefully before you take any steps.
Before you hire a company, make sure that they are registered and have all the licenses they need. Always hire a trustworthy moving company Fort Lauderdale and you won't have to worry about hidden costs.
They damaged your items
No one likes to open a box in their new home and find broken glass inside. If this happens to you, you should know how to handle disputes with movers regarding your items. In most cases, you will have nine months to send a complaint to the moving company. Also, before you do so, think about how you packed your items. Make sure that you write FRAGILE legibly on every box containing breakables. This will let the movers know that they should handle them with care.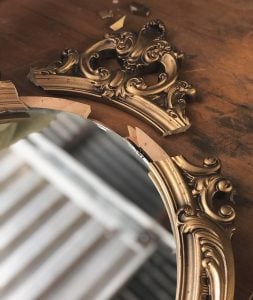 Keep calm when you handle disputes with movers
The entire process of moving can cause a person a lot of stress. You have to keep everything in check and make sure that it runs smoothly. However, once a problem with your movers comes up, you are likely to get angry. Even though you want to shout at someone over the phone, you should keep your cool. If you talk to the movers in a friendly and calm way, you will be more likely to get the results you want. Anger might only escalate the situation and make it even worse.
Read your contract carefully
The contract you sign with your moving company is the document that lays out your rights and responsibilities, as well as those of the company. Before you sign a moving contract, you should read it carefully. Make sure you understand all the aspects that it entails. Never sign anything you haven't read or understood entirely. When you handle disputes with movers, you should read the contract again before taking any actions. Here you can read what your options are in case of damage to your items or late delivery. Also, you will learn how much time you have in order to file a complaint. Some companies will only allow a limited amount of time, so make sure you do this first.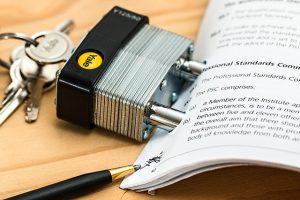 You should always try to solve issues with movers in a calm way and through conversation. Sit down with them and try to come to a solution that works for you. After all, they are only people and can make mistakes like everybody else. However, if this doesn't resolve the situation, you can use your contract when you take legal action against the company. Make sure that you have more than one copy of the contract so that you can present it to the court and your legal representation.
File a claim to handle disputes with movers
When you have tried to handle disputes with movers in a calm and respectful way but failed, you can file a complaint. This is a sure-fire way of resolving the issue you have with the company. There are associations that protect people who are moving from being taken advantage of. Depending on the location of your move, you can find a federal or a state agency. The safest way is to contact the Federal Motor Carrier Safety Administration. They will contact the company themselves and resolve the issue as a mediator. You won't have to deal with the movers anymore and can rest assured that your damage, loss of property, or any breach of contract will be handled. Moreover, in most cases the organization will resolve your dispute within 30 days, so you don't have to go through a long and draining process.