How to efficiently pack fragile items like a pro
There's nothing worse than realizing your favorite vase got damaged during transportation to your new home! Unfortunately, this is something that happens quite often to people who decide to relocate on their own or hire moving companies of average quality. Every fragile item needs to be handled with extra care during the relocation because they could easily break. And, this is the kind of scenario you'll want to avoid at any cost. So, if you've decided to prepare your household for the move by yourself, it's necessary to learn how to efficiently pack fragile items first! We wanted to help and that's why we've created a guide regarding this topic. Keep reading and you'll learn how to keep your breakables safe and secure during the relocation!
Hiring professional packers vs packing fragile items on your own – what's a better idea?
Should you hire a moving company for your upcoming relocation or try to handle it on your own? Whether you'll be relocating your home or office, this is the question you'll have to ask yourself. Well, we'll be honest with you. Relocations can be quite challenging, especially if you need to move something as big as a three-bedroom home or your company. However, by hiring a reliable moving company Fort Lauderdale you can make the relocation much easier!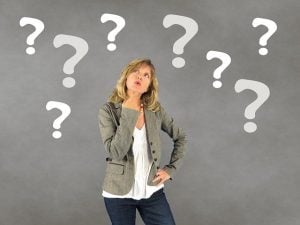 Moving professionals will know how to handle your belongings and how to transport everything safely to the new location. So, if you have to move a lot of big, bulky, or fragile items, we advise you to hire experts. But, this doesn't mean you won't be able to pack on your own. You can do this, but you'll have to prepare for it and learn more about the proper way of packing. And, our guide is here to help you!
Step-by-step guide on how to efficiently pack fragile items
Whether you're going to hire local movers Florida for the upcoming move or not, you should learn a couple of useful packing tips. Who knows when you might need them! So, make sure to read carefully our step-by-step guide on how to efficiently pack fragile items. You'll learn some important, yet simple packing tips! What are you waiting for? Grab a pen and a notebook and start writing things down.
Come up with a plan
The key to a successful relocation is creating a moving plan and schedule in advance. Every move should start with a moving plan. If you're wondering what's so important about having a moving plan, the answer is quite simple! When moving, you'll have to take care of many things. And, there's a big chance you might forget to take care of something once the moving stress kicks in. However, by having everything written down, you'll have a reminder by your side and you'll make sure that you've taken care of everything that's on your list.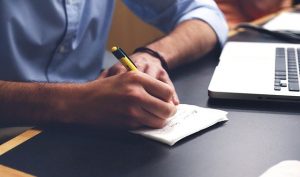 When it comes to packing fragile items, here's what you'll have to plan:
Decluttering. There's no way you're going to need everything you currently own in your new home. Therefore, get rid of some of these unnecessary items.
Gathering packing materials. After decluttering, you'll be able to tell how many moving boxes and other packing materials you're going to need.
Mix it up. In order to efficiently pack fragile items, you're going to need different packing materials, and not just moving boxes made of cardboard.
Track your time. Packing needs to be done ahead of time so make sure to plan your moving schedule carefully and stick to it.
Prevent jiggling
In most cases, glasses, bottles, and other fragile items are packed in boxes that have cellular inserts. These inserts keep fragile items separated and keep them safe and secure during transport to the new home. However, if you can't find boxes with cellular inserts, there's no need for panicking! All you have to do is wrap your breakables in many layers of packing material. You should wrap each of your items in at least three layers. By doing this, you'll snuggle them and prevent jiggling. In case you have to move hollow items, such as vases, make sure to stuff them with crumpled paper or a piece of fabric. After doing this, wrap them the same way you did with your other fragile items.
Get creative with packing materials and technique
As we have already told you, you don't have to use only cardboard when packing for the move. There are many other packing materials, and even importantly, there are many great alternatives to traditional packing materials! With the help of some simple moving tricks and these alternative packing materials, you can be sure that your breakables will survive the move! So, if you have old sweaters, towels, or hoodies, use them as a wrapping material.
And, have you ever heard about the pillow-top packing? This technique is something you'll want to learn in order to efficiently pack fragile items. All you have to do is place a blanket (or a sweater) on the bottom of your moving box, then place your already wrapped breakables, and lastly, add a pillow on top. Seal the moving box, et voila! Your precious possessions will be safe and secure during transportation to the new location!
Label to efficiently pack breakables
Have you followed all of the steps from above? If so, all that's left to do is labeling the boxes! If you want to avoid moving day mistakes, you should label all of your moving boxes. Write FRAGILE on every box that contains your breakables. This way, whoever will be handling your boxes, will know that the boxes that have written "fragile" on them need to be handled with extra care.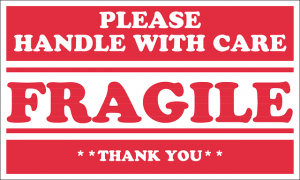 There you have it – these are the most important tips you'll want to follow in order to efficiently pack fragile items! And remember, in case you decide to hire professional packers, Moving of America will gladly help you relocate everything you own in the simplest and safest possible way!