What should you know before hiring senior movers?
Helping an elderly person relocate is no easy matter. You need to make sure that they are healthy and to avoid stress as much as possible. And, you will need to help them prepare their belongings for moving. Therefore hiring senior movers to help you out can be a very good idea. But, before you do, there are some key points that you need to be aware of. Luckily, we are here to help you out.
About hiring senior movers
Most moving companies offer a wide array of moving services. From commercial moving to storage and standard residential moving, there are numerous things that you can hire them for. All of these services can differ from each other substantially, which is why some moving companies choose to offer them separately. So, don't be surprised if you find a moving company offering senior moving as a separate moving service. There are good reasons for that.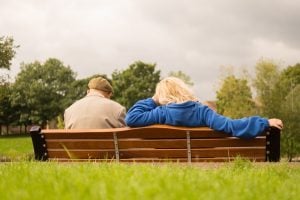 Mind you, a moving company doesn't have to point that that they relocate seniors in order to be good at it. Many moving companies Miami do an excellent job in relocating seniors. They just do mention it. But, it is a good sign if they do. Moving a senior person can be quite different from moving a young one or from moving a family. Senior people tend to be more fragile and tend to have more fragile items. So, when movers choose to move them they need to be extra careful. A lot of planning and skill goes into moving a senior person as it can be quite hard to protect someone from the stress of moving. But, if you manage to find a good mover that knows what senior moving is all about, you will have a much easier time dealing with it.
How to look for movers
Since finding reliable movers is essential for senior moving, you better start looking for them as soon as possible. But, how are you to go about doing it? Don't worry. Here we are going to over key steps in finding a reliable moving company.
Start online
The first thing that you need to do is to start looking online. Check websites like Google, Yelp, and Facebook and see which local movers Miami, you have near you. Then you need to check their reviews. Do not even think about hiring senior movers, unless you are perfectly sure that they are honest and reliable. The biggest problem with helping a senior person move is that you will not have a lot of time to deal with moving itself. Therefore, you need to find someone who you can trust to help you with valuable possessions. Use online reviews as the first filter in finding good movers. If a moving company doesn't have any reviews, or only has a couple of extremely positive ones, stay away. You cannot afford to work with bad or inexperienced movers.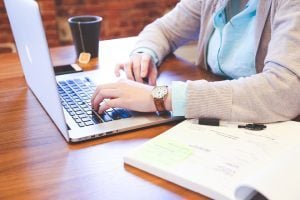 Get moving estimates
Once you narrowed down your search it is time to get moving estimates. How many moving estimates should you get? As much as possible. Most moving companies offer online moving estimates. While these can give you an idea of how much your relocation is going to cost, you shouldn't trust them too much. Online moving estimates are non-binding. That means that the number that they give you doesn't have to represent the final bill. For binding moving estimates you need to contact the moving company and have them send a moving representative. Only when they see the items that they have to transport and get further requirements for the relocation, can they give you a more precise moving estimate.
Interview movers
Once the company representative comes to give you an estimate they are going to ask you a bunch of questions. But, that also means that you can ask them a bunch of questions as well. Take advantage of this and learn as much as you can about your moving company. It is hard to overstate how important it is that you find the right movers to help you. Only with their help will you be able to handle senior moving properly. So, use the interview as the final filter in hiring senior movers. Try to find out how reliable and experienced they are. Ask them how they plan on moving you and how they handled difficult relocations. A patient mover will tell you all you need to know. And if the movers are not patient, then you should not be working with them.
Before you start moving preparations
After you are done interviewing moving companies there is one more thing that you need to do, before hiring senior movers. And that is to prepare the senior person for moving. If moving senior people was only about moving their possessions, then it would be much less stressful then it actually is. The senior person needs to be content and healthy while moving. Luckily, there are ways in which you can help them out with that.
Talking with the elderly
Start off by talking with the senior person. Make sure that they understand the situation and that they are compliant with it. The last thing you need is for them to change their minds mid moving. You need to make sure that they are present and aware of what is going on. If, for instance, they are retiring in Florida, make sure that they understand the situation they are in. And, it will be your job to help them out.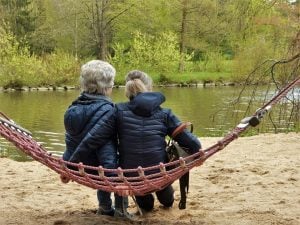 Should you let them help out with moving
If they are capable, definitely yes. By helping out with moving, senior people will feel more energetic and interested. It is nice to feel useful, and they will be happy that they are. Therefore, let them do whatever they can to help. Do not steal this away from them unless you absolutely need to.