What is the best moving company in FL to use?
Whether you are moving across state lines or just down the street, you are going to need some help. You probably think that having your friends, family, and neighbors lend a hand will do the truck. However, they are not professionals. Especially if they've never moved before. That is why you need to find a reliable moving company, that can make your relocation as stress-free as possible. But when you start researching different movers, it can be hard to differentiate between a trustworthy one and one that will scam you. In order to know what are some of the characteristics of the best moving company in FL, follow our advice. You will surely have a safe and easy relocation!
The best moving company in FL will offer different services
Moving is a complicated process, one that requires planning and forethought. What would make it even more complicated is having to hire multiple companies for different aspects of your relocation. That is why the best moving company in Florida will be able to provide you with all-around services. This includes packing your belongings, moving them to your new home, unpacking them, and even offering storage solutions. Moreover, the distance of your move should not be a problem, as the best company will have both short and long distance movers Florida. Make sure that the movers you hire can accommodate your needs, whatever they may be.
It will also be affordable
During a move, it's easy to lose track of your costs and end up spending more than you bargained for. For this reason, many people believe that they can cut their moving expenses by hiring the cheapest movers they find. What surprises them, in the end, is that they either end up spending much more money, due to hidden costs, or that they get scammed.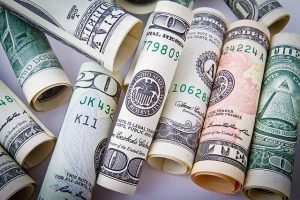 On the other hand, there are companies that will take advantage of those who believe that a high price necessarily means quality service. Both of these extremes can be detrimental for your move as well as your budget. While the price is something that should definitely be a factor, you shouldn't make it the sole one. The most reliable moving companies Davie FL will give you a realistic estimate of your moving costs, and thus save you from the headache down the road.
The best moving company in FL will have great reviews
With today's technology, you can find out about a company's reputation in a matter of minutes. All it takes is visiting their website or looking them up on Google. The companies at the top of the market will have many positive reviews from satisfied customers. Read them carefully and consider whether they can handle your move. On the other hand, if there are many negative reviews, you should stay away from that Florida company. Many unhappy clients often mean that the company in question doesn't provide the services they advertise, or not in a professional enough way.
Make sure that they offer moving insurance
When you hire the best moving company in FL, you will know that you are in good hands. They will make sure that your move runs as smoothly as possible, and with few mistakes. However, since the process requires many steps, unplanned things can happen. Your items might get lost or damaged. In these situations, you will be thankful that you chose a company that provides moving insurance.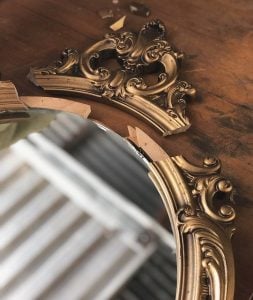 In the case that something does happen to your belongings, the insurance will cover it and you will be reimbursed. This is an important trait of reliable moving companies, as they are willing to take responsibility in such cases. The company is confident in its employees and capabilities, but it is also willing to admit when they have made a mistake. This is the type of moving company in Florida you want by your side.
The best moving company in FL will have the right equipment
Each year, countless moving injuries occur when people try to move heavy or bulky items by themselves. While you can manage a DIY move if you have the proper tools and equipment, in most cases people only have their bare hands to work with. If this is true for you, you should definitely hire professional movers. However, if a moving company doesn't have the right means to conduct a move safely, they are putting both you and your items in jeopardy.
Aside from the right equipment, the moving company you choose should have a properly trained staff. The more experience a company has, the likely they are to have competent workers. So, when you look for a company that suits your needs, also look for experience. It will go a long way in making your move safe for you and your family, but also for the movers themselves.
Friendliness and punctuality are deciding factors
The best testament to the way a company operates is its staff. Since you probably have many questions about your relocation, they should be able to answer them in a friendly and courteous manner. Moreover, on the day of the actual move, they should be polite and respectful of you, your family, and your things. If they are rude or neglectful, they are probably not part of the best movers in Florida.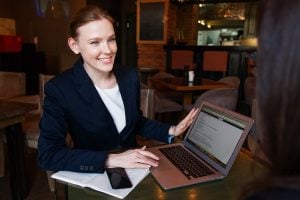 While all of these factors are important, punctuality is one that is essential. When your movers are late to pack or pick up your belongings, they show that you are not very important to them. Also, it is a clear sign that you are not respected. On the other hand, the best moving company in FL will do whatever it takes to keep you satisfied. This includes being at your home at the appointed time. If your things are late arriving at your new home, it can put a damper on the entire moving experience. So make sure that your movers are punctual before you hire them!