Top places for young professionals in Florida
The abundance of beaches, great weather, and general laid-back atmosphere are just some of the reasons why Florida is a top-notch touristic destination. But recently with the influx of the new residents, the situation has changed. Miami is now one of the major tourist and financial centers in the world and the one-of-a-kind hub for young professionals in Florida. Florida alone has a labor market consisting of over 9 million workers. But Miami is not the only place in Florida that has a booming economy. We did our research and prepared an interesting list for you. Stay with us to find out what are some of the best places to work and live in the sunshine state.
First of all, let's take a look at why Florida is great for young aspiring professionals:
No income tax
Low unemployment rates
Steady job market
High cultural diversity
Favorable climate

Miami is a major hub for young professionals in Florida
Miami Beach is a top place for young professionals in Florida
Easily one of the most recognizable parts of the United States, let alone Florida and Miami. The first thing that springs to mind when somebody says Miami Beach is the architectural style of Art Deco. This is the place to go if you wish to feel the authentic vibe of Miami. Miami Beach is full of luxury hotels, high-end shopping venues, trendy eateries, and bars. Streets such as Lincoln Road, Collins Avenue and most notably Ocean View are a house to over 900 mesmerizing Art Deco buildings. For instance, McAlpin hotel and Colony theatre are just some of the Art Deco jewels in this area.
A plethora of clubs and neon lights make Miami Beach a true capital of nightlife. The median income of 47,000$ should be enough to attract urban professionals. On the other hand, high rental prices in comparison to other entries to this list could be a problem. Many packing services Miami has on offer will help you to make the move.
Naples-safety and affluence
Naples lies just across the city of Miami on the west side of the peninsula. In between is the Everglades national park, a great place for a daily trip. Naples is one of the richest cities in the United States with the highest concentration of millionaires per capita. Majority of businesses in Naples are concentrated around tourism and real estate development.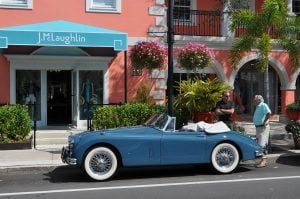 In addition, Naples has a lot to offer on the fun side as well. Located in the Gulf of Mexico, Naples is rich with beautiful long beaches varying from city beaches equipped with state-of-the-art facilities to more quiet and secluded natural ones. Warm weather allows for year-round practice of outdoor activities. Naples is also one of the safest cities in the country with crime rates well below the national average. The downside of living in Naples is high rental prices, and you can certainly find cheaper solutions in Florida. The median income in Naples is around 85,000$.
Key West-peace serenity and fishing
Located in the Straits of Florida it is a southernmost town in the United States. A concrete buoy marks the location of the southernmost point in the country and from that spot, Cuba is actually closer than Miami. Despite the fact that Key West has a tropical climate it has usually been unaffected by the hurricanes in the past. Key West is known for its picturesque scenery and a slow tempo of life. Therefore, it is ideal for those seeking to get away from the city hustle.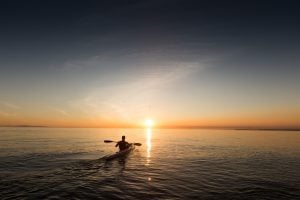 In other words, cycling, fishing, and sailing are the main hobbies here. It's no wonder that famous writer Ernest Hemingway wrote his books Death in the Afternoon and For Whom the Bell Tolls during his stay in Key West. Furthermore, the town has a fair offering of seafood restaurants and relaxing bars. Median incomes in Key West are around 60,000$
Coral Springs-ideal place for millennials
Situated just north of Miami, Coral Springs is the part of the city's metro area. Coral Springs is constantly ranked amongst the best towns to live in, and with an average resident age of 36 years, it is a major hub for young professionals in Florida. It has a steady job market with an unemployment rate of 5.7% which is much lower than the national average. Coral Springs has a developed infrastructure with many different services including hospitals, public schools, art and entertainment facilities. In order to conduct a stress-free relocation, contact some of the Coral Springs movers.
Vero Beach is ideal for young professionals in Florida who want to relax
Vero Beach is located in the Indian River County and is known for its beautiful nature, long sandy beaches and a quiet way of life. Is your preference strolling down the Atlantic shore and looking for seagulls and turtles? Vero Beach is a perfect place for long walks and relaxing in one of its many bars and restaurants with fresh seafood. Other popular cuisines you can find in Vero Beach are Caribbean and Jamaican food. Vero Beach is home to Piper Aircraft, a commercial aircraft manufacturing company. Other businesses are mainly tourism, citrus farming, and real estate. The median income in Vero Beach is 39,000.
Sarasota-the capital of culture
Sarasota is a small town located on the Gulf of Mexico between the cities of Tampa and Naples. Even though it has a population of just over 55,000 Sarasota has its own airport thus making the town well connected with other cities in the country. Aside from being a tourist hub, Sarasota is also Florida's capital of culture. This flattering title is justified by the many theaters, art venues, concerts and film festivals that Sarasota houses.
In conclusion, we can say that Florida has a lot to offer. There is a staggering number of beaches and the overwhelming beauty of the architecture and landscape. Because of these, Florida is truly a paradise on earth. For those reasons, there is a lot of places for young professionals in Florida to settle down. In the end, the decision will be made based on your habits and preferences but we hope that after reading our list you will get some idea where to relocate. Good luck!