Cheapest neighborhoods in Miami
Miami has it all. It has a great culture, great weather, and gorgeous beaches. There are not too many cities that can compete with that. The only thing that you need to be aware of is that Miami can be expensive. A lot of people are trying to find the cheapest neighborhoods in Miami so they can move here. They are looking for decent and affordable neighborhoods that can offer you different things. Depending on your needs – that is how you should look for the neighborhood. We created a list of neighborhoods that we think are affordable, yet great. Every one of them is different and unique and can give you different benefits.
Brownsville
Brownsville is also known as Brown Sub. It has a population near 13.000 of people. If you are moving to Florida this can be your very first choice. Each household is having an average of three members. The area has a good traffic situation compared to most of Miami. So, if you want to work in Miami but live in a more affordable neighborhood this is the place for you.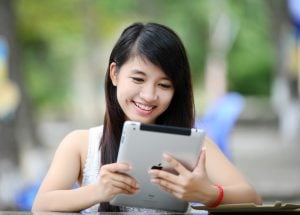 Especially if you are young since the majority of its residents are in their early 30s. This is simply making Brownsville a great place for millennials. An interesting fact is that in this neighborhood more than 75% of the residents are single. And the most important part – Brownsville has the most affordable 1-bedroom rent throughout Miami at just $620. So, if you are looking for one of the cheapest neighborhoods in Miami this can be it. And also, this maybe can be the place where you met the love of your life!
Liberty City
So, this part of town is known as Model City. It has around 8.000 people living in it. This is a booming neighborhood and it has some perks that other neighborhoods don't have. This is one multicultural community in Miami. It is also known as one of Miami's most significant historically black neighborhoods. Liberty City hosts an annual Martin Luther King Jr. Day parade. This place is full of history and if you want to explore it and dive into it – this is the place for you. Rental prices remain at a good average of $680 for a 1-bedroom unit, so this is the main reason why we can say it is one of the cheapest neighborhoods in Miami.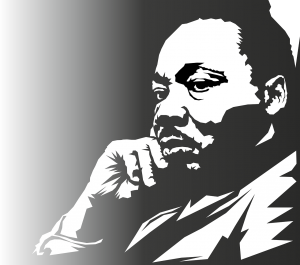 Pinewood Park
Pinewood Park is also a very multicultural community where you will be able to enjoy a unique experience. Same as in Brownsville, most of the population are young people looking for a way to succeed. Pinewood Park is another great place to rent at, with the average 1-bedroom rental price being just $765. So, you can calculate your budget, and see how much money you need for the deposit and first couple of weeks. Our honest advice, in order to save up some money you can contact Pro Movers Miami. They can help you relocate with ease, and you will be able to afford everything that you planned!
Gladeview
Gladeview has about 11.00 people living in it. It is also full of young and single people, so if you are looking for a place to start your new life – this is it. Rental in this lace is very affordable and that is why it is one of the cheapest neighborhoods in Miami. Average price for 1-bedroom is about $730. It is right next to the Brownsville, so you will be able to commute easily. And if you want to save more time and money and move here, you can hire professional packers. They can help you pack in no time and relocate here. In case your new job is waiting for you in Miami, you will relocate in no time and without stress.
West Little River
If you want to start fresh, but your budget is a little bit tight – this is the place for you. Cost of living that's 10% lower than the U.S. average so you will be able to create your monthly budget much easier. If you are a millennial searching through the cheapest neighborhoods in Miami – this is the place for you! This is also considered to be one of the top destinations for millennials, so keep that in your mind. When you consider a low cost of living and its affordable 1-bedroom rental price that's just around $905 – this makes West Little River a perfect place for young people!
El Portal
Well, El Portal is different than the previous Miami neighborhoods we mentioned. With an extremely low population of roughly just 2,000, El Portal seems like an ideal Miami neighborhood for retirees. Most of the people who retire move here. Also, those who wish to save their projected retirement money in the coming years. El Portal is suitable for those who are seeking to get more bang for their retirement bucks because a 1-bedroom unit in the neighborhood can be rented for a mere $960. So, if you are retiring, El Portal might be the place for you!
Miami Shores
Although the cost of living that's reportedly 50% higher than the U.S. average, Miami Shores is still one of the most affordable neighborhoods in Miami. It has a population of over 10,000, and it is very vibrant. A 1-bedroom unit in Miami Shores can be rented for just $1,245 – and for many people, that is a sweet deal considering the many advantages of living in the area: amazing Miami beaches, various entertainment options, and a neighborhood that welcomes all cultures. So, although the price might be slightly higher, Miami Shores offers much more. That is why we have placed it onto our list of the cheapest neighborhoods in Miami.

How to decide?
well, if you are not sure how to decide and you are still having doubts, we have advice for you. You should try to visit each of the locations that you plan on moving. That way you will feel the vibe of the neighborhood, see those little things that might make it perfect for you. We gathered the best places, but the decision is up to you!