Tips for storing your clothes long term
There comes a time in everybody's life when you just have too much stuff in your closets. This is when you move the clothes to the attic or the basement and that usually solves the problem. However, eventually, your attic and basement are going to be filled to the brink as well. What do you do in this situation? Well, you rent a storage unit of course! A storage unit is a great solution for this problem because you will free up space in your closets, and even attic and basement if you chose the option to store your clothes there. But you may have some trouble packing your clothes for storage. That is just the reason we have created this article! We want to give you some tips and tricks for storing your clothes long term before you start looking for moving companies Hollywood FL to help you move your stuff to the unit! So, without any further ado, let's dive in!
Storing your clothes long term – what's to know?
Before you start looking for moving companies in Florida to assist you with moving your clothes to the storage unit, you first need to know how to pack everything up. There are a couple of different things you need to keep in mind when it comes to storing your clothes in long term storage. The storage facilities are sometimes not really in control of pest control, especially in individual units. Pests are a very big problem in storage units and the facilities need to focus on keeping everything pest free. However, if they do not want to participate, or are just unable to, it is time to take things into your own hands.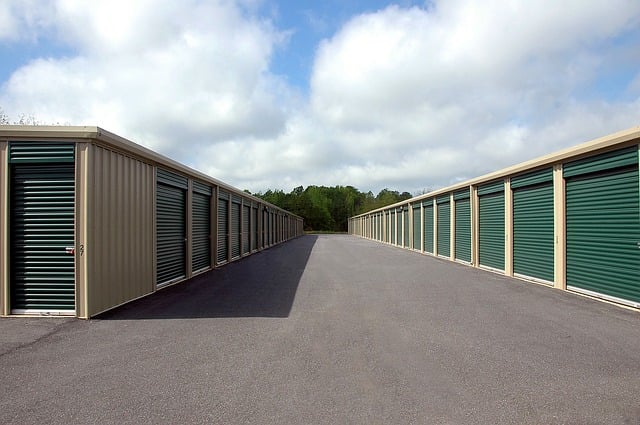 This way you will be extra safe and make sure that your belongings are not going to have pest issues. You can take more of a proactive approach on your own, rather than hoping that someone else is going to take care of pest issues when it comes to stuff you store in long term storage. One key factor for pest spreading very quickly is when things are very close and adjacent to each other, for example, college dorms, apartment complexes, or storage units.
You may not have specific pest issues in your individual unit, but that does not mean that the people in the units around you are doing the right thing to prevent pests. So, they could be causing pest issues, or already have pest issues and that can quickly spread to your storage unit if left unchecked. So, there are a couple of things you need to keep in mind in the way you store stuff. We will talk about that in the article below!
Prepare your clothes properly before storing them long term
There are other things that you might be doing that may cause pest issues. You may not even realize this. That is why we are here to help you! When storing clothes, you need to thoroughly clean them before you store them. You might not think that it would not cause a big deal if you do not wash them. If you, for example, wore the shirt once, it still has some substances that may attract pests, such as some dirt, a piece of food you did not notice, hair, oil, or dried up sweat. Pests can smell all of that and that will attract them to your clothes. So, before storing your clothes long term, make sure to clean them thoroughly!
Should you use vacuum bags?
When you first think of storing clothes, vacuum bags may seem like a great idea. You pack up your clothes, suck the air out, and put the bag in a box. Easy as that. The bugs cannot go through plastic and you have more room in your boxes. However, all of this may not be such a great idea for your clothes. They will most surely get wrinkled and creased. This does not look like a big problem, but that because there is a bigger issue at hand. The fabric of your clothes needs air in order to maintain itself. It will lose its quality if there is no air inside the bags. In order to maintain their structure and integrity, natural fibers require air, and therefore, vacuum bags are not such a great idea after all. Do not worry, there are other good packing supplies you can find!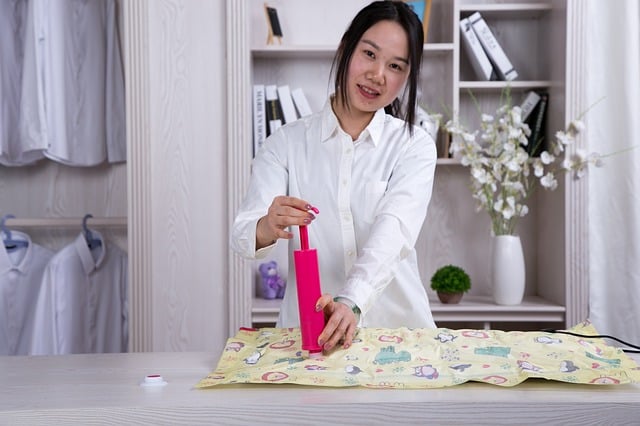 Cardboard boxes or plastic containers?
So, you can't use vacuum bags. What should you use? The first thing that comes to mind is surely going to be cardboard boxes. However, these are not that reliable because bugs and other critters can get through them if you did not secure your storage unit. But as we have previously mentioned, there may be pests in other storage units, and your storage services facility is not going to know that.
So, it is better to be safe than sorry. Go online and buy some plastic containers! (you will need to choose the right ones first!) This will give no chance to pests to eat through the box, and will also make your clothes visible. You will have a much easier time getting something from the storage unit if you can see the contents of the boxes.
Packing clothes
If you have a lot of clothes that use coat hangers, a great idea is to put the clothes in the boxes with the coat hangers still on. This will make the whole process easier because you will not have to take one piece of clothing, remove the hanger, and then fold it again before putting it in the box. When you do this, you will be able to pack a bunch of coats just by folding them in half and putting them in the boxes. Chess, not checkers!
With all that said, good luck with storing your clothes long term!