Reasons why you should move to Doral?
Want to live somewhere with a warm climate, diverse culture and laid-back lifestyle? Then you will be more than welcome to move to Doral. The vibrant Florida city is a popular vacation destination for tourists, but it's also can be a home for you. Doral is a place where everything is so beautiful. And beyond its great education system, Doral offers amazing places for starting a new life. That can be a safe and comfortable place to raise a family or a place to dine, live well and enjoy the luxuries of a spa, golf course, and country club.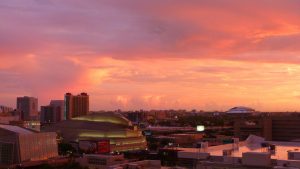 Why should you move to Doral?
When moving to Florida, you should know that Doral is a great option. It is tucked away in the suburbs just south of Medley and northwest of Miami International Airport. Doral is no longer just an industrial warehouse district known for its never-ending box-truck traffic, fields filled with grazing cows and posh golf courses. It became an 11th fastest in the country by Florida International University's Metropolitan Center. And if you are wondering are you going to find a perfect home here? Well, the answer is YES. Because lately, Doral became the hotspot for international buyers, big businesses and real estate developers.
Recently recognized as one of the top 15 fastest growing cities in the country, Doral has become a hub for upscale residential living. In just the last six years, the city has experienced an increase of nearly 53,000 residents. The city has also become home to new residential properties, from posh condos to luxury single-family homes. Property values have multiplied in recent years. And current Doral residents have noticed a significant increase in their home equity. The low property tax rate, exceptional school options, and low crime rate have dubbed Doral one the most desired places to live. Doral's future promises a mix of both residential and non-residential state-of-the-art projects, including retail, medical centers, parks, schools, office spaces and more.
Doral, Florida
The city of Doral has its own newspaper, "Doral Community Newspapers." They are published bi-weekly and they are part of Miami Community Newspapers. Also, "The Miami Herald" and "El Nuevo Herald" publish from their headquarters in Doral. The City of Doral is served by the Miami-Ft. Lauderdale market for local radio and television. Doral has its own local map, Discover Doral City Map. It is published quarterly since 2005 and distributed in all the shopping centers, hotel lobby, car rental, and visitor information centers. Two big media outlets have their headquarters in Doral: Univision Network/Fusion and CBS-owned & operated affiliate WFOR-TV, Channel 4. Several studios and other TV operations work out from Doral. In addition, the Telemundo chain has a presence in the City of Doral, with one of its main office and production units located there.
Job opportunities
Why should you move to Doral? Well, because Doral is one of the fastest-growing cities in Florida. It has plenty of job opportunities. The area's largest employers include Carnival Corporation, Univision, the Miami Herald, and the Doral Trump Golf Resort and Spa.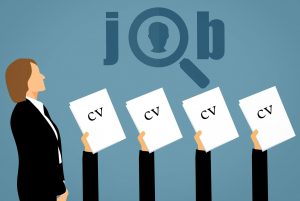 An education system in Doral
The great education system is one of the reasons why should you move to Doral with your family. Downtown Doral Charter Elementary School in just two years has received significant recognition for its academic achievements and stellar faculty members. It has an A+ rating from Florida School Grades and in addition to a core American curriculum. It offers a unique dual language program with tracks in Spanish and Portuguese. The school accepts applicants across Miami but gives preference to residents of Downtown Doral.
Entertainment
As the rising city's population has grown, Doral has so much to offer from dining, shopping to entertainment. It has facilities with two new urban centers — Downtown Doral and CityPlace. Doral also has seven public parks, with a community center, sports fields, and numerous trails. The largest is the 82-acre Doral Central Park, home to major local events such as EGGstravaganza and the Independence Day Celebration.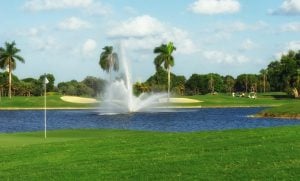 Doral offers a memorable and unique dining and entertainment experience. It boasts a restaurant-first approach with amazing dishes from its chef-driven, award-winning kitchen in a classic retro environment. They can round out their meal with decadent desserts, a curated rum list, and craft beers. Of course, Kings sets itself apart with timeless social gaming including Ten Pin Bowling, Billiards, Shuffleboard, 2 & 4 Person Air Hockey and Foosball. It features family-friendly days and a haven for adults in the evening. Eat, drink, play, and score.
Shopping
When you move to Doral you will have plenty of time to explore the environment. And if you like shopping you can start at Miami International Mall. That is a premier family-friendly international shopping experience located in Doral, FL. Spanning more than 1 million square feet, the mall is home to select retailers like Macy's The Women's and Kid's Store, Macy's Men's and Home, JCPenney, Kohl's, Sears, and H&M. Additionally, the mall offers more than 140 of the latest retail and fashion brands, including Bebe, Cache, Guess, Hollister, Pandora, The Disney Store, Tous, and Victoria's Secret. The mall also offers visitors plentiful parking options and valet service. So, yes. Doral will feel like a spring break!
Doral is very popular among Latin Americans
Hop on the free trolley and have fun in Doral. Near hotels, and two outstanding shopping malls, Doral is very popular among Latin Americans. In particular, Venezuelans love local restaurant El Arepazo. Of course, if you're ready for some top-tier luxury with a side of humility, you can go to Trump National Doral Miami, home to an annual PGA event, as well as six golf courses, including the aptly named Blue Monster. So in the end, all you have to do is to hire Doral movers and find the home of your dreams.