So, decided to move to LA? That is not a bad idea at all. Los Angeles is the city of opportunity and extravagance. However, it is a very long distance move. You will move your belonging across the whole country of America! But since the decision has been made, you probably know that it is worth it. Moving from Miami to LA will not be easy, but there are steps you can take in order to make it easier.
One of the steps is getting reliable long distance movers Miami. When you have good and reliable movers, the rest will be a walk in the park. In this article, we will talk about the differences between Miami and Los Angeles. What makes the trip worth it and what does not? Is there a possibility of living a normal life in the city of luxury and extravagance? The answers to these questions lie ahead!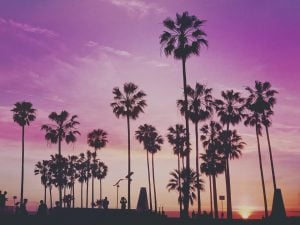 The weather
Miami and Los Angeles both have pretty warm climates. The difference though is in the humidity. In Miami, the heat is humid and sticky, while in Los Angeles it is very dry and consistent. In Miami, you will be sweaty as soon as you leave your home. Unlike Miami, Los Angeles rarely ever has rain, which will make direct sunlight much more likely to hit you. Generally, the west coast is hotter and drier during the summers. 
Winter after moving from Miami to LA?
During the winter months, Miami has a milder climate and the average is about 50 degrees F. In Los Angeles, the temperature may fall down even further to 40 degrees F. In Miami the "cold" period lasts for a day or two, and then again back to rain and hurricanes. However, Los Angeles, it can last a little longer, for example, a week before it goes back up. There is no rain and no hurricanes, but earthquakes are possible to happen at times.
The surrounding area
The only similarity between Miami and Los Angeles are the palm trees (which are higher in Los Angeles) and the grid street system. The Los Angeles country is filled with hills and mountains which can really breathe some fresh air when you move from Miami. Miami, and Florida in general is infamous for the swampy low-level terrain. Los Angeles is a much bigger city, therefore, it is much dirtier. Locals do not recognize this smell, but you may occasionally hear tourists mention it. On one of the hills in LA, is the famous landmark Hollywood sign which can make you feel rich even if you are not. A lot of hills also offer a lot of recreational options. You can bike and hike as much as you desire.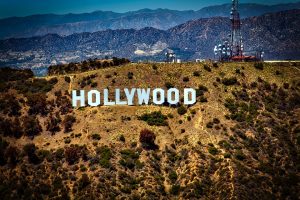 The beaches
Even though both cities are located on the ocean shore, Los Angeles is a lot more spread out into the mainland. Miami is mostly stretched along the shoreline and you can get to the beach from any part of town quickly. Another difference is the ocean itself. The Pacific is a lot colder than the Atlantic and its warm Gulf Stream. So, unfortunately, do not get your hopes up about basking in the water if you are used to Miami beaches. However, there is a lot of surfing and paddle boarding going on here, so you can give that a try! In addition, because the water is too cold, the residents of Los Angeles had to come up with new ways of enjoying themselves on the beach. That is why beach sports are prominent here.
Besides that, every part of the beach has its own personality which is imbued in the street alongside it. The most famous ones are Venice Beach, and Santa Monica. Busking musicians, caricature artists and much more can be found on these streets and you will never get enough of it.
Job opportunities
Job opportunities are plentiful in Los Angeles. If you are moving from Miami to LA, do not worry about finding a job, because you certainly will. However, if you want to move your job to LA, make sure to contact some commercial interstate moving companies in Miami. If you have a steady job, it is a good idea to move it to your new Los Angeles home. People in LA usually try to create their own job opportunities and businesses. This can be done through creative means, or plain business knowledge and experience. It is a much better job market than Miami and it certainly shows. The massive amounts of money people have managed to earn in Los Angeles is through the roof. This can also be seen through the costs of living which, we must say are not cheap. 
Costs of living
Los Angeles is the second most populated city in the United States of America. More people mean more jobs, and more jobs mean more money. More money, of course, means it is a more expensive city. The average rent price is $2,371 which is probably going to be something larger than a studio. In Miami, you can get a comfortable house for this amount of money. The average house price is $687,200 which is a lot higher than Miami's $337,600. More than double the price! Besides this, the constant traffic will make you spend more on fuel, and the restaurants are usually also more expensive.
In addition, when commuting to your job, make sure you start your commute earlier! This is very important, both because of the possible and frequent traffic jams, and also parking space. You do not want to park far away from your destination, so make sure you arrive earlier!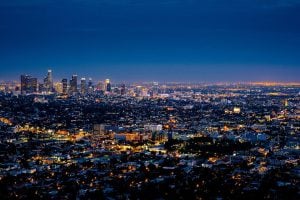 Moving from Miami to LA? Yes!
This article has hopefully answered all your questions about moving from Miami to LA. Even though they may seem similar on the first glance, they are very different. From the weather to the culture of the people, there are a lot of new things you need to get adjusted to. However, all of that will be really fun, because now you live in LA, the city of opportunity, luxury, glamour and extravagance!