Most expensive places to live in Florida, 2020
Every year magazine and news outlets vote out Florida as one of the most popular tourist attractions in the USA. There are a lot of reasons for this. However, one of the reasons people are attracted to the most in Florida is its beauty. Which brings up an interesting question. What are the most expensive places to live in Florida? Well, that's exactly why we have written this article for you. To help you get a better understanding and grasp of all the beautiful luxurious landscapes you can explore if you decide to live in Florida.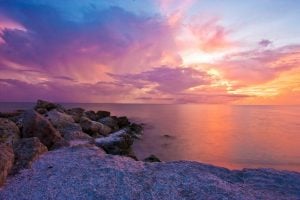 That's why we are going to recommend that you hire Kendall movers and get started with your relocation right away! You don't want to miss out on all the amazing, jaw-dropping opportunities people are being handed down who decided that living in Florida is the right choice for them.
The advantages and disadvantages of living in an expensive city.
There are a lot of pros and cons of living in expensive cities. The more luxurious cities are in better shape than others. They are well maintained and neatly kept, tidy. More money means that there is also room for more activities, safer neighborhoods, and other luxuries. However, you too might be able to live in an expensive city. It's all about preparing your moving budget the right way. Once you move to a more expensive city you can expect a better paying job. Making you one step closer to living your dream life.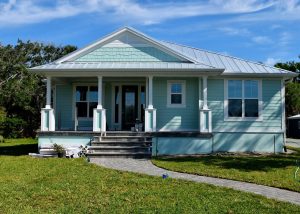 What are the most expensive places to live in Florida
We all know that Florida is probably one of the most beautiful states the USA has to offer. However, this, in turn, draws certain consequences. One of them is that it might be rather difficult for you to choose where you are going to live in Florida. As you might imagine, this also hindered us in creating the perfect list of all the most expensive places to live in Florida. However, somehow we managed. We used several criteria when creating this list, however, we mostly leaned on basic income, tax and the cost of living. We also took into account the culture, cuisine and overall vibe of the city. Since some cities, while high in the cost of living, are actually not ideal for living, given the weather, for example. So, without further adieu, we present to you the most expensive places to live in Florida.
Miami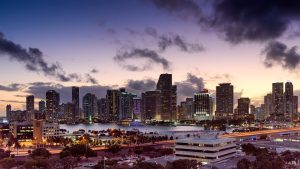 Everybody knows Miami. From one of the state's favorite tourist attractions to one of Hollywood's most talked-about movie sets. Miami is a major city on the Atlantic coast of South Florida. So no one should shudder at the thought that the median income comes in at around $34,000, and the cost of living is extremely high. So while the income is not that high, the cost of living is pretty rough around the edges. However, while all that is true, Miami is one of the most popular places for big-time celebrities to come out and hang. You can see a lot of A list actors, directors and musicians jamming it out in the clubs, cafes and dinners of Miami. This might be enough for some people to decide to get moving quotes Miami and get relocated today.
Key West
Everybody knows that Key West is the place for young professionals in Florida. While California has it's Silicon Valley, Florida has it's Key West. It's a hub for entrepreneurs and youngsters who are ready, willing and able to kick start their new business ventures. Which makes it one of the places with the highest cost of living. However, if we do say so ourselves, Key West is much more beautiful than Silicon Valley.  Key West is essentially an island that spawns around 100 miles southwest from Miami. Beautiful beaches, bodies of water, and sunshine are the daily norm here. That's why the most income this city gets is from tourism and the technology industry. So if hot weather, sunshine, beaches, surfing, and fishing sounds like fun to you, then you might want to consider moving to Key West.
Expensive places to live in Florida – Sunny Isles Beaches
And finally, we have arrived at our last contender. Sunny Isles Beaches. This is probably the most expensive and beautiful city in Flordia. This is a place where the median income is around $53,00, and where everybody has their own huge houses with enormous backyards. Also, there are plenty of outdoor activities to explore. From surfing, basking in the sun, and going to night clubs to visiting different parks like the Oleta River State Park. This city has everything that Miami has, without its hustle and bustle.
Bonus contender: Southwest Ranches
What exactly is Southwest Ranches? Well, it's a city in Broward County with around 7800 people. It's more rural than the other above mentioned places. However, the community here is very hardworking and quite protective of its lifestyle. And who wouldn't be? The median income of $98,000, beautiful houses, and a family-friendly community? Check, check and check! Gigantic acres of land up for grabs for anyone willing to pay up. Horse riding, trailblazing and other fun activities here are every day. So if you are an adventurer, we recommend you give Southwest Ranches a go. We promise you are going to be surprised by the outcome.
In conclusion – what are the most expensive places to live in Florida?
So there we go. Hopefully, we have piqued your interest well enough in all those exotic, luxurious places that you can live in Florida. It is our thinking that even tho you don't like the places we outlined, you still have something. You know definitely where you won't move. And that somethings. That's a beginning. And we all have to start somewhere. So just start.