How to stay healthy during long-distance relocation
Moving has gained notoriety for being a stressful and anxiety-invoking period. It is not difficult to understand why, as it is not simple to organize a full-scale move and keep tabs on other daily activities like family and work. This is the reason why so many people hesitate to make that step and relocate even if they are sure that this will be a positive change. Nevertheless, over 30 million Americans relocate every year in search of better jobs, studies, and climate conditions. One thing is certain, if you wish to lower the relocation-related stress levels, you should hire one of the reliable moving companies Davie FL. Professional moving crews have the necessary knowledge and tools to carry out even the most difficult relocation tasks. One thing that people tend to forget in all this mess is their health. It is very important to stay healthy during long-distance relocation, and we have a few tips that will help you to achieve this. Stay with us to stay more.
Stay healthy during long-distance move by hiring professional assistance
One thing that you must not forget is that moving is a very demanding physical activity that involves a lot of heavy lifting. Not only that a whole day of lifting boxes and furniture can be quite exhausting, it could also lead to back injuries if you are not careful enough. So, why would you risk your health when you can hire professionals that could do the job for you? You just have to know how to differentiate experienced residential movers from amateur companies.
Ask your friends who recently moved for a recommendation. Even if they had bad experiences you will al least know who not to hire.
See if the moving company has all the necessary licenses and certificates to operate on the market.
Do they have a dedicated website or a social networking page? Read the comments in the reviews section.
Are their personnel uniformed and polite?
What is the state of their vehicles and working equipment?
Pay attention to your diet if you wish to stay healthy during long-distance relocation
One of the most important prerequisites for a healthy organism is eating habits. We can't expect to stay healthy if we are constantly eating French fries and hamburgers. We are aware that relocation could be a perfect excuse for several trips to your local fast food joint, but do hear us out: It is quite easy to prepare simple yet healthy dishes even if when you have limited time and resources at your disposal. Here are a few interesting ideas for healthy meals:
Breakfast. You can get some nuts and seeds and mix them up with yogurt or milk. If you are planning to work out afterward, add one serving of protein powder to the mix. You can also eat bananas to get that much-needed energy boost in the morning.
Lunch. Make a healthy salad with chicken breast, canned tuna fish, and so forth.
Dinner. You will probably be tired at the end of the day, and ordering something seems like a smart idea. If you are keen on making something yourself, you could make some sandwiches or pizza.

If you wish to stay healthy during long-distance relocation you should take care of your eating habits
Few useful tips to improve your eating habits:
Try to use what you already have to avoid throwing food away.
Make an eating plan or schedule and stick to it.
Prepare food in advance so you don't have to think about it every day
Eat more energy bars and fruits to give you strength
Don't forget to stay hydrated
Organizing a relocation could be an overwhelming experience. People occupy themselves with relocation-related activities to such extent that they forget about basic physiological needs. Furthermore, when you are lifting heavy boxes and furniture it is of utmost importance to drink enough water. Don't wait until you are thirsty, as this is one of the first signs of dehydration. If you believe that you will forget to drink water, we advise you to set an alarm. Also, we advise you to have some coffee or black tea when you get up. It will help you stay sharp during the day. This applies to every type of move, not just long-distance moves. You should always drink enough water, even if you are moving just across the street, or taking your belongings to one of the local Miami storage facilities.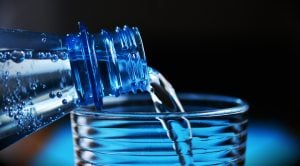 Don't forget your prescription
Another thing that you must not forget is your medications. They should be by your hand at all times. Our advice is to put them into your essentials bag along with other important medical documentation. Have you packed your entire medical and dental history? What about your medical insurance? These are all very important documents that you will need to transfer to your new address. Also, you must take some time to find where are the best doctors and medical institutions in your new town.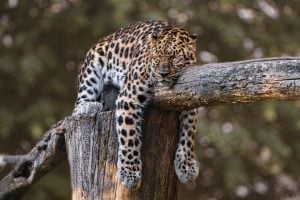 Additional tips to stay healthy during long-distance relocation
Sleep well. If you wish to accomplish anything you must rest properly. Sleep deprivation will make you prone to mistakes, and serious health problems in the long run.
Exercise. Even if you are tired, physical activity will help you to relax and re-gain mental strength and concentration.
Find ways to divert your thoughts from packing and moving boxes. Go and take a walk around your neighborhood for one last time, or watch an episode of your favorite TV show. If you are not too tired you can call your friends and go out for a couple of drinks or organize a going away party.
As you can see, many different strategies will help you to stay healthy during long-distance relocation. All in all, the most important thing is to stay positive. After all, this is a huge change in your life, and you should look forward to it.