Going away party ideas and tips
Moving to a different country or a city for whatever reason is so much more than packing your moving boxes. You are about to go into an adventure of your lifetime, and this deserves a celebration. While you will definitely make new friends where you are headed, you should say goodbye to your dearest friends and family members before you leave. So, a going away party is something that you should start planning now. And we have prepared plenty of useful tips and ideas that you can use. Planning a farewell party is fairly easy with the Kendall movers at your side, of course.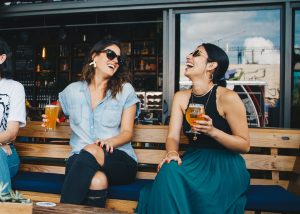 Set the time and place for your going away party first
Once you learn about the exact date of your relocation, set the date of your going away party. It is not a good idea for the party to be on the day before you move, as you will not be enjoying so much. Planning a move can get exhausting and you will be too excited to think about a party then. It is best if the party happens a week and a half before the move itself.
The other thing you should set straight away is the place. The party does not necessarily have to be in your house, especially with the excellent night event services Miami. If you are missing furniture and have moving boxes all around the house, a restaurant or a bar is a perfect solution. Pick out your favorite place for hanging out, the place where you feel good and that is familiar to you and your friends. Evoking memories is an inevitable part of any farewell party so brace yourselves.
Send out the invitations
There is no limit as to how many people you should invite to your going away party. You can choose to invite only the people closest to you or invite a bunch of your friends. This is your party and you should do what makes you happy. It is important to send out the invitations two-three weeks earlier, though. E-mail them, create a group in one of the social networks such as Facebook, Instagram, or simply on Viber or Whatsapp. Or, use the old-fashioned way of sending paper invitations.
Food and drinks
If you are throwing a farewell party at your own house, you can make delicious snacks and buy drinks your friends like. However, this can become burdensome because you are planning a move, after all. So, you can order simply order pizzas or anything else that you like. Use plastic cups, dishes, and cutlery as you will be able to just throw them away after the party is over. Especially if you already packed your fine china and glassware in moving boxes. If you are throwing a party at a restaurant, then there is absolutely nothing to worry about.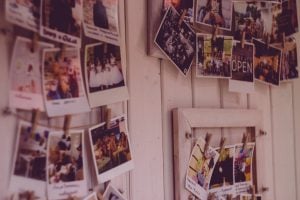 Pick a theme
Spice up your going away party with a party theme. Depending on the country you are moving to, you can take some props and make the party more memorable. It does not matter where the party will be, your house or a bar. You can take the flag of your destination country and place it wherever it seems suitable. Posters of the city are welcomed, or the sign of your University. Is your future home near the ocean? Order or make cocktails and make sure you have photos or props of palm trees. Everyone will love it, that is for sure.
Go to the dollar store
Organizing your party does not have to be expensive. Go to the dollar store and supply yourself with the following items:
plastic cups
plastic plates
the flag of the country you are moving to or any other prop related to it
balloons
Soon, you will realize that for a couple of bucks the venue for your party will be almost ready for a party.
Make a photo booth
The photos will be great, and you will have great memories of the goodbye party. Take a photo booth frame, which you can find in the DIY store or the dollar store, and enjoy yourself. Just make sure to have a good quality camera on your phone or camera. Take crazy and fun photos with your favorite people and try to relax before the upcoming events. You deserve it. And before you move, make sure to download the must-have apps when moving to a new town.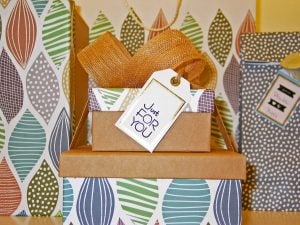 Organize a giveaway
One of the best ideas for your going away part is definitely organizing a giveaway. Moving costs largely depend on the weight of your shipment. Plus there are many hidden costs of moving that you should avoid. That is why the lighter your shipment is, the less money you will spend on moving. So, before your guests come, go through your items that you were planning to give away, donate, sell, or throw away. Think about whether some of your friends would like to have them. It is a great gift and a great opportunity to give them something else they would remember you by. A sweater, scarf, books, and plants are a perfect way to say how much someone means to you.
Ask your friends to help you pack
If you are in the middle of packing, but you still want to organize a going away party, you can have it both. Have your friends help you with the packing of all the moving boxes. They would not mind and you will really save up some time. Of course, you can choose the other option, relax completely and call professional movers to help you. Whichever decision you make, the important thing is that you are happy. Have fun!