How to save money on a long distance move
For a local move, there are many factors that go into the final cost. The weight of your items, the distance of your move, etc. It can all add up to a pretty penny. However, for a long-distance move, it is usually a lot more expensive. Since you are crossing the country, there are bound to be extra costs. On the other hand, there are ways in which you can reduce those costs and have a safe move at the same time. With everything from choosing the right moving company Fort Lauderdale, to asking friends for help, you need to be prepared. Here are some tips on how to save money on a long distance move and do it the right way.
Choose the right company to save money on a long distance move
A crucial aspect of any move is choosing the right movers. Since you will trust them to deliver your things safely and on time, you need to do some research. At least a month before your move, start looking at prospective companies. Read their reviews online and pay special attention to the negative ones. You can find out a lot about a company from their previous clients. Moreover, don't choose your movers solely based on the price. More often than not, movers with extremely low rates are con artists and will scam you. So make sure to know the difference between reliable long distance movers Miami and those that will leave with all of your belongings.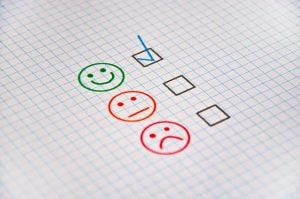 Another factor that goes into the cost of your move is the time you choose to move. If you are not in a hurry, try to move at the beginning or end of a month. This is the time when companies are the least busy, so they will likely agree on lower rates. Also, spring and summer are the busiest seasons, so try to avoid moving during these months, if you can.
Get rid of the things you don't need
One major mistake that people make when moving is not decluttering beforehand. Since the amount of money you spend on a move depends, among other things, on the weight of your items, it makes perfect sense to discard some things. At least two months before the move, go through each room of your house, one by one. Bring three boxes or bins with you to each of the rooms. You will use them to separate the items into those you want to keep, those to donate or give to friends, and those to throw away. Another good way to save money on a long distance move is to organize a garage sale for your friends and neighbors. You can earn a little extra to help you out during the first few days in your new home.
Find free supplies to save money on a long distance move
Each year, people spend hundreds and even thousands of dollars on packing supplies. While some you need to buy for yourself, others you can easily find in your town or city. First of all, check your home for any leftover moving boxes or bins from a previous move. People tend to forget that they bought some things and spend money on new ones. Next, visit your local supermarket or convenience store. Ask them if they have any used boxes that you can take. And the best part – they are free! Just make sure that they are not damaged or broken before you place your items inside.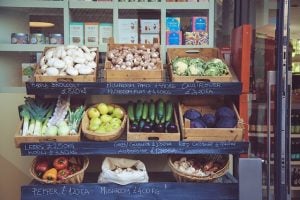 Another good place to find boxes are liquor stores. The boxes they use have separators for glass bottles, which are ideal for packing stemware and other fragile items. By reusing old packing boxes and supplies, aside from saving money, you are also doing the environment a favor. So don't hesitate to venture out on your own!
Relocating for a job? This is a plus!
Moving to a new city or state for a job is a great opportunity, so you should be proud of yourself. Another piece of good news is that you can use it to save money on a long distance move. Many companies offer reimbursement for their employees who have to relocate. In most cases, they will pay for the entire move, while in others, they will only pay for part of it. Whatever the case, you should take advantage of this option. However, make sure that you keep all your receipts in a safe place so that you can present them to your employer.
Another benefit of relocating for a job is that some parts of your move will be tax-deductible. You can check the website of the Internal Revenue Service to see how much money you can save.
Create an inventory list
For any move, making a list of the items you are moving will greatly help with the organization. As you pack an item into a box, write it down on an inventory list, along with the box it is in. Assign numbers to boxes to make tracking them easier. When you unpack, simply cross off the item from your list. By doing this, you are making both packing and unpacking quicker and more efficient. The reason why an inventory list will help you cut down costs on your long-distance move is that it makes it simpler for you to file an insurance claim. When there are lost or damaged items after your move, you need to prove the condition in which they were delivered. Don't risk losing even more money by not having moving insurance.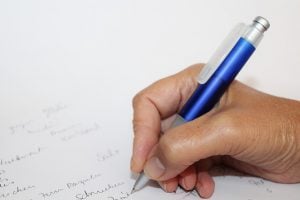 Ask friends and family for help
Finally, the most fun way to save money on a long distance move is to ask your friends, family, and neighbors for help. Packing can seem like an overwhelming job for just one person, and having help will do wonders for your stress levels. With the help of your friends, you will significantly lessen the time it takes you to pack and load the moving truck, and everybody knows that time is money.