How to pick the right storage unit?
You may find yourself in a situation when you have to move your items into a storage unit. There are a plethora of reasons why you may require to do so, but we are not here to discuss that now. We are here to talk about you finding the right storage unit. There are some difficulties in this endeavor and you need to do research before committing. Short term storage usually refers to storing items for three months or less. When looking for a storage unit, you need to consider both the type of transition you are having and the type of things you want to put in your storage. There are some steps in determining how to pick the right storage unit, and we will try to cover all of them.
Determining the right amount of space
This is one of the vital steps in choosing the right storage unit for you. When you are at a storage facility, you will realize that they have a myriad of differently sized storage units, and all of them are available for rent. This is why you need to have a general idea of how big of a storage unit you need. Pack all your belongings in boxes and measure them. Write these measurements on paper and try to imagine everything fitting in your storage room.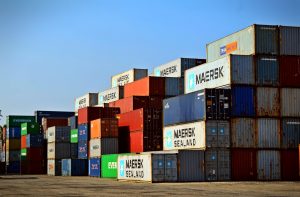 You also need to make an inventory. This will help you put all your boxes in place when you find a good storage unit. Consider if you need some of the items and put them in reachable places. You do not want to have something you remembered you need hiding beneath a pile of full boxes. Talk about this with your storage facility owners, and pick the right storage size for you. Having questions are always a good indicator that you want the job done correctly, and the owners of the facility will know how to pick the right storage unit for you. If you live in Florida, there are many Miami storage facilities you can check out. Miami is the metropolitan heart of Florida. It is where all the action happens!
The distance of the storage unit from your home
This is an important factor in deciding upon the right storage unit. You need to consider how far it is from your home. Especially if you are moving long-distance. This determines accessibility and the amount of time you need to reach it. There are some storage companies that offer mobile storage containers. These are usually priced higher, but it has a lot of benefits. You can put it on your lawn and access it whenever you want.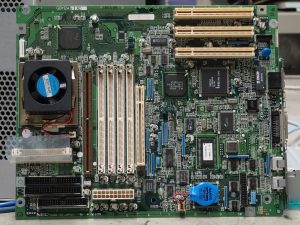 However, if you are short on budget, try to find a storage facility that is in close proximity to your home. Also, check with the company about any rules they have considering access to your storage. Different facilities have different rules, and sometimes you may not be able to open your storage unit because of their rules. That is why you need to know how to pick the right storage unit.
Storage in transit
If you are hiring a Miami moving and storage company talk to them about storage in transit. However, have in mind that some other companies may not offer you this service so it is best to ask. This is best for people who want their belongings moved from their old home to a storage unit. After a specific time period, the moving company will move everything to your new home. This will come off as a more expensive option. If you do this through a dedicated storage facility by renting a short term storage unit it will come out cheaper.
However, if you choose the previous option you will have professionals handle your items with care, and that makes it worth the money. You do not want to break any of your belongings during your move. They will also know how to pick the right storage unit after seeing how many items you have.
Outdoor storage facilities
Outdoor storage facilities are basically like a more secure garage. So, not that secure. The only thing that separates the outside world and your belongings, is one lock. It probably does not have climate control either, which means you cannot put any temperature sensitive items in it. This is mostly used for decluttering homes of yard tools, furniture, and sporting equipment. Putting electronics in an outdoor storage unit is not a good idea. They may receive damage due to the temperature shifts, and moisture. Consider this while listing your options on how to pick the right storage unit.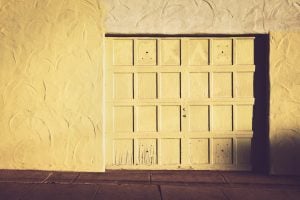 Indoor storage facilities
Indoor storage facilities are the right choice if you have more sensitive items. They are more expensive though. However, with that price, comes the climate control and much better security than outdoor units. You will always find everything as you have left it if you pick this kind of storage unit. But, there is a catch.
The indoor storage units are usually inside buildings with multiple floors. This can make moving in and out a drag. If you are planning on using the storage unit more frequently, you also need to check the distance of the unit to the parking lot, and the size and accessibility of elevators. Also, consider if they offer good customer support. See if you can contact the security if something goes awry, and try to find the best storage facility for you, with all this in mind.
Finding a storage unit that fits your budget, but it is not big enough
What to do when something like this happens? The best idea is to try to get rid of some of the items you wanted to store. There are a couple of ways of reducing the number of belongings you need to store. One of the best ways is to have a pack your garage properly and maybe have a garage sale. By doing this you will have fewer items for your storage unit, and also earn some money along the way! If you cannot be bothered to do this, consider donating the items to your friends or family, or charity. There are always people who could use something you deem useless!
We hope that this guide helped you on your quest on how to pick the right storage unit. Good luck!