How to pack artwork for moving from Florida
Art represents one of the few things that inspire us. It represents things that have happened in our history or they represent pure fiction which we admire. On the other hand, art is one of the few things that can help you make your new place feel like home. No matter what you use your art for, it can be a problem when it comes to moving it. It is fragile and one wrong move can make you lose a big amount of money. That is why we are going to show you several tips on how to pack artwork for moving.
What are the necessary packing supplies?
Packing artwork for moving from Florida is different from all the rest. It can be quite expensive but only one mistake is enough to ruin it. In order to preserve it during the transport, get these packing materials:
Moving boxes- They represent the essence of every move. You can't go without it even though there are some differences between them. In order to get moving boxes, you should contact movers in Fort Lauderdale which will provide them for you. You do not have to think about their quality, they are new and fresh!
Plastic wrap- Plastic wrap is the thing you should use whenever you have something fragile to pack and move. They have bubbles that resorb impacts.
Towels- You may be confused about why you need towels in order to pack artwork for moving. It has a very big role in packing and moving your art. Put some towels on the bottom of moving boxes where you want to pack paintings. Towels will absorb impacts from the bottom and secure your belongings.
Packing tape- When packing art, it is very important that you tape all the angles so that your protection does not come off. Many people forget to do it or do it the wrong way. Do not make this mistake and use all of your tapes if you have just to be sure that everything is in place.
Packing paper
Glassine paper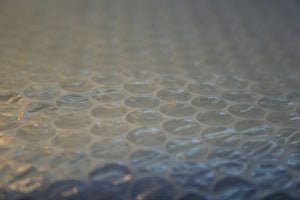 How to pack artwork for moving from Florida?
Put 'X' on the glass
Let us elaborate. Some paintings have glasses that protect them from all kinds of everyday damages and dust. On the other hand, moving is a situation where the glass may be your enemy. We all know that it can be quite bumpy during transport. That is a perfect opportunity for the glass to break and ruin your painting from the outside. To prevent this, use packing tape and mark 'X' across the glass. By doing so you will prevent the glass from shattering all around the box and ruining your art.
Wrap with plastic paper
On the other hand, some paintings do not have glass. That means that there is a higher chance for them to break. In order to pack your art for moving properly, wrap several times all around the painting. This will create 'glass' and you can be safe.
Wrap with plastic wrap
The most important layer of protection is this. There is no point in saving because you will not save that much but you can lose a lot if you have an expensive painting. The best way to wrap is wrapping in multiple directions. After you have finished, tape the ends so you can avoid the wrap falling of the painting.
Put towels at the bottom of the box
We already said that you should use your old towels to create additional support and protection for your art. You can also make several layers between paintings. It all depends on the size of the box so be sure to make a deal with the moving company.
Should you pack your artwork by yourself?
We all feel insecure when we hold something expensive. Just think about the feeling that you get when you buy a new phone. It feels expensive and fragile so you are really insecure about holding it. It is the same with packing artwork for moving. If you feel that you are not capable enough to pack your artwork, contact one of many interstate moving companies Miami and see whether they offer packing service. We can tell you right now that every moving company offers this kind of service so it is only for your personal preference. After all, they all have knowledge about moving so you can't be wrong if you hire them for this delicate job.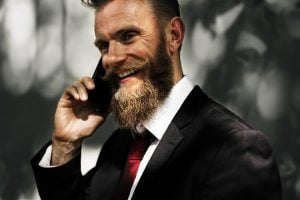 Insurance
When it comes to expensive stuff like art, there is some good news. Many fine arts movers offer extra protection in the form of insurance. That means that if something happens, you will be compensated for your loss. Of course, it can't replace the lost piece of art but it is still something, right? We all make mistakes so there can be a chance that the moving company forgets to tell you anything about the insurance. Since you are paying and you want the best service possible, be free to ask them about this topic. Talk with them and make a deal which will be enough for you to hire them for the move.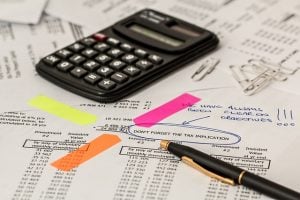 Summary
Moving artwork is a very hard thing to do. It comes with the fear that something does not happen during transport. Of course, some things are just out of your hand but that does not mean that you can't do some things in order to protect your artwork for the move. The most important thing you can do is to pack your artwork for moving the best way possible. That means that you have to use all packing materials and pack pieces in the right way. If you do not feel sure about your packing skills, you can always hire a moving company and ask for their packing services. Better safe than sorry, right?