Florida post-moving to do list
Moving into a new home can be quite daunting. Simply put, there are a lot of things you need to take care of. From unpacking your belongings and making sure your utilities are up and running, to getting to know the environment and the neighborhood.  However, if you decide to move to Florida, the list of things you need to do changes quite a bit. Although, don't worry. Pro Movers Miami is here to help! With this Florida post-moving to-do list, you'll be to settle in after the move with ease. We hope that after reading this article, the days of dreading relocation and the fear of getting overwhelmed with the moving tasks will be a thing of the past. Sounds good? Great! Let's get you started.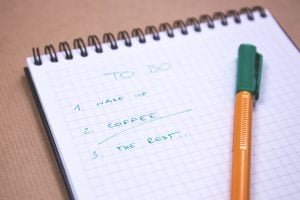 Florida post-moving to-do list
The first thing you need to write on your Florida post-moving to-do list is to unpack. However, some people shiver at the thought of doing so. Given the huge number of things that need to be unpacked. What to unpack first, where to start? Well, the best way to deal with this moving stress is to hire movers Brickell. They'll be able to not just pack and relocate your belongings, but also unpack your items, in record-breaking time, as well.
However, if that is something that you are not willing to do, then our guide on what to unpack first after you move in could prove useful here. It contains all the necessary information on what you should pay attention to when unpacking and how to survive the first couple of days after you move in. So, be sure to check it out!
"Better safe than sorry."
After you've gotten your moving quotes Miami, hired a moving company, packed your belongings, relocated, and unpacked your belongings… It's time to make sure that your home is safe. So, how do you do that? Well, there are a couple of things you should do.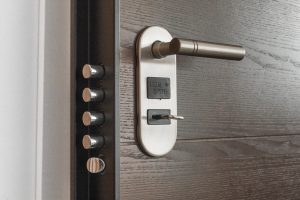 Make sure your utilities are up and running. After you've moved, always make sure that all the necessary utilities are turned on. Power, gas, and water are pretty much your bread and butter, so make sure your house is on the grid and all the bills are paid for.
Familiarise yourself with all the emergency power outlets. You should learn how to turn off all the outlets to the power, gas, and water if an accident does occur. You know, it's better to be safe than sorry.
Set up a security system. Lastly, it is of key importance that you make sure you have a security system set up. Or, at the very least make the neighbors think you have a security system set up. For example, you could have a sign from a security firm that says that your home is being protected by their equipment even if it isn't.  Or, maybe you should buy a dog sign and leave the dog bowls outside for everybody to see even if you don't have a dog.