What to unpack first after you move in
You've moved house? Congratulations! You have successfully packed up your belongings and found a reliable Coral Springs moving company for your relocation. All that's left to do now is unpack. Some would assume that unpacking isn't as laborious as packing and that it's quicker and easier. However, unpacking everything and putting things in their right place can be quite tiring. Don't underestimate this process, be prepared for it. Try to make a plan and unpack things in a certain order. In case you need some help, here's what to unpack first after you move in.
Unpack big pieces of furniture and big appliances first after you move in
Once you get to your new home, you don't have to think about moving companies in Florida anymore, but you do have to think about organizing your house. When you're unloading the truck, you should bring in the big pieces of furniture first. If you have hired movers to help you with the move, you still need to tell them where you want your furniture to go. Make sure you know where the movers should put the furniture you can't move on your own – couches, pianos, a big screen TV, etc. So, the main pieces of furniture are what you should unpack first after you move in.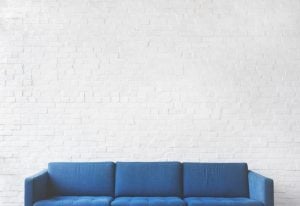 The most important piece of furniture you should unpack as soon as you move in is the bed. You need a place to sleep, so you should set the bed up when you get to the new house. If you have children, this is especially important. There's no reason to sleep on the floor or the couch on your first night in the new place. Consider setting up the dining room table as well. It's important to be able to function normally even during the first few days after the move, so you should have a place to eat and sleep.
Large appliances
Among the first things you need to unpack when you move in are large appliances. Once the furniture is set up, start unpacking and installing appliances. What you need to do is make sure that all of your fridge, stove, dishwasher, washer and dryer are still functioning properly after the relocation. If you don't know how to install appliances on your own, seek professional help. The last thing you need is to mess something up and break the appliances.
What to unpack first after you move in? Your essentials box.
Whenever you're moving house, you should have an essentials box. This means that you should have a box that contains all the things you might need for your first night in your new home. You should label this box properly and write "unpack first" on it. This box should include clothes, linens, toiletries, food, kitchenware and medicines. Basically, this is the box that will get you through your first night and allow you to take a shower, change your clothes and make yourself some dinner. When you move in, unpack this box first.
Which rooms to unpack first after you move in
When it comes to packing, you can hire packing services Miami so you don't have to worry about wrapping everything and putting it in boxes. However, you might not be able to hire someone to do the unpacking for you. When you move into your new house, try to make a plan for unpacking. Figure out which rooms and things you should unpack first after you move in.
Unpack the kitchen first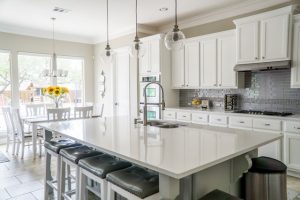 One of the most important things to unpack when you move in is the kitchen. Like mentioned earlier, set up the appliances and the dining room table. Unpack all the kitchenware like plates, silverware, glasses, pots and pans and put them in the cupboards. Other than big appliances, you should also set up smaller ones like the coffee machine, microwave and toaster. Unpack the pantry items and get some food for your fridge. Packing the kitchen for a long distance move can be difficult, but unpacking it is no walk in the park either. Take it easy and unpack the most important things first.
The bathroom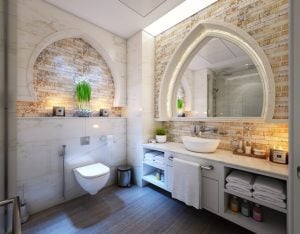 When you move in, you want your bathroom to be ready for use as soon as possible. Get some toilet paper, unpack your towels and all the other toiletries. Clean your new bathroom and make sure there's soap. Unpack your toothbrushes, toothpaste and the products you use daily. Hang the shower curtain and take a shower to relax after a long day of moving.
Among the first rooms to unpack: the bedroom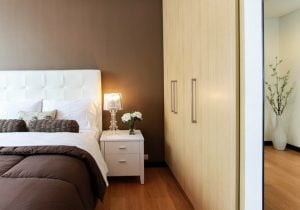 After a stressful and tiring moving day, you deserve a good night's sleep. In order to get that, you need to unpack your bedroom once you move in. Set up your bed and dress it in clean sheets. Unpack the pillows, duvets and everything else you need for sleeping. Get your nightwear and clothes for the next day out of the boxes. If you have kids, you should obviously unpack their room as well. In case you have a baby or really young kids, make sure to unpack the nursery or the kids' bedroom first. Your kids should feel comfortable and safe in their new home.
Now that you know what to unpack first after the move, you are ready to start. Even though it can be a stressful process, if you're organized and focused, it can be quick and painless. There's no rush, so don't panic. Take it slow and consider asking someone for help.