Family friendly activities in Aventura FL
When moving with a family to Aventura FL, you must be thinking about how to spend time with your kids. It is one of the most family friendly places in Miami, after all. You have probably heard of some family friendly activities in Aventura FL, but we are here to make that list bigger. You will never lack options for family fun if you memorize the things in this list. If you do, you can always come back and read this article again if you forgot any! So, without any further ado, let's dive in!
A word about Aventura FL
Aventura, Florida is a city in the northern part of the Miami Dade County. Its name originates from the Spanish word for "adventure" which is exactly what you will get when you move here with your family. It is hot and humid just like the rest of South Florida and has a plethora of beaches for you to choose from. When you get tired of all the hustle and bustle of Miami, call up your Coconut Grove movers and find a new home in Aventura!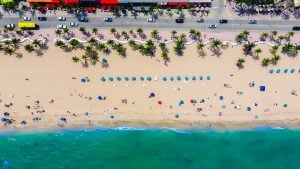 800 Degrees Aventura
This is the perfect place to go after spending the whole day at the beach with your kids. It is also great if you are an NBA fan! This restaurant was opened by NBA all-stars Dwayne Wade, who partnered with Udonis Haslem. The kids' meal is $6 and if that is not enough to get you fired up, wait up and read about the regular menu. Food that you can get in 800 Degrees Aventura is a myriad of meats, salads, kinds of pasta, pizzas and so on! The kitchen operates on wood, so you will certainly feel that subtle taste in your food. A great place to relax after family friendly activities in Aventura FL!
Veteran's Park
This is a beautiful park in the middle of Aventura with many opportunities for family fun! There are soccer fields, picnic tables, tennis courts, a big playground area under a shade and so on! The big playground area is also padded so you will not have to worry about your kids getting injured. There are also many walkways for you to relax with your loved ones, and also many benches on which you can sit and enjoy the beauty of nature. Certainly one of the best places for family friendly activities in Aventura FL.
Chuck E. Cheese
Chuck E. Cheese is one of those places where kids can have fun for hours. With a plethora of games and activities for younglings, there will never be a sad moment in this place. Maybe only when your older child beats your younger child in one of the arcade games! After they get tired of playing all those games, you can all enjoy a good grub. Pizzas, hot dogs, corn dogs, and all other fast food options are available here. Just make sure not to overstuff your kids' bellies, because they will surely want another round in the arcade!
Aventura Mall
When moving to Aventura, movers North Miami FL will most likely mention the Aventura Mall. This is the place of guaranteed family fun! Aventura Mall is one of the biggest shopping centers in the United States of America. This offers a myriad of different stores for you to browse, while your kids enjoy all the fun activities the mall offers. There are huge slides, and many different rides for your kids to enjoy. Just make sure to create a list of all the things you need before you go there. It is a big place, and you may get carried away while shopping! In addition, if you get tired of shopping, you can visit the AMC Theater to watch the new Disney or Marvel movie! Certainly one of the most fun activities for your family in Aventura!
International Smoke
This is another restaurant in Aventura, Florida. It is an outdoor restaurant with a unique food concept. A wide variety of concept barbecue made by the famous Ayesha Curry (wife of NBA All-star Stephen Curry) and big-name chef Michael Mina. Other than amazing barbecue, you can also get some great shellfish, shrimp, crab, and oysters. The restaurant started as a small place in San Francisco, and now it is a chain with many restaurants across the USA. Certainly one of the best places to visit in Aventura!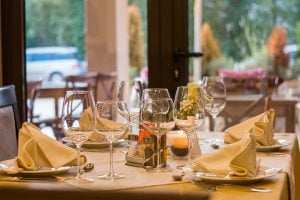 Tidal Cove
Tidal Cove may be the definition of family friendly activities in Aventura FL! It is a huge water park with many raft rides, surf machines, a free-fall loop, a great kids' area and so on! However, it is only officially open to the visitors of JW Marriott Turnberry Hotel, you can get a one-day entrance to everything that the hotel has to offer, and of course, the access to the Tidal Cove! The ticket costs $75 and you can visit the spa, the restaurant, and additional water slides and pools!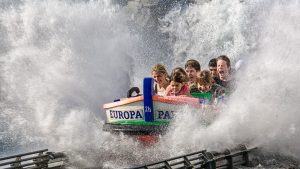 Dezerland Park offers some of the best family friendly activities in Aventura FL
After visiting some of the best rooftop bars in Miami, you can visit Dezerland Park on your way home! It is located in North Beach and it is a great place if your kids still have some extra energy in them! There is the famous Ninja Lounge, filled with trampolines, climbing walls, and obstacle courses created just for your kids. In addition, there is also an arcade area with a wide plethora of games your younglings will love! They have also announced go-karting and Bazzoka ball to be created soon, so make sure to track the progress for great family fun!
Conclusion
Aventura FL is one of the best places in Miami Dade County to move to with your family. It is just far enough from all the hustle and bustle of Miami, but near enough to all the beaches and fun you can have in Miami. With all that said, have fun and enjoy your new life in Aventura!