Enjoy 4th of July in Miami
Being a touristic hub Miami boasts a wide array of places to go out and to have a drink with your friends and colleagues. Year-round warm weather means that you have plenty of places to choose for outdoor drinking and eating. With the upcoming Independence Day festivities, you are probably wondering where to go and what to do. Don't you worry as we have some cool ideas for the celebration of 4th of July in Miami. So stick with us and see what we have selected for you.
If you are new to Miami or you plan on moving here on a permanent basis check out movers Hollywood FL to find out about the best deals for a safe and swift relocation. Remember that with the professional help you will save a lot of time and relieve yourself from unnecessary stress. But back to our topic, let's find out what Miami has on offer.
 Celebrate 4th of July in Miami by going to the beaches
Can you imagine a better place to celebrate America's birthday than on one of Miami's long sandy beaches? We certainly can't. If you do decide to go to the beaches you will have several options to choose from.
Miami Beach and the North Shore Park Bandshell. Here you can expect a whole-day program designed for the entertainment of all sorts of people. The program starts at 11 a.m. with daily activities for kids like yoga classes and music program. In case you get hungry food trucks with traditional American dishes are waiting for you. Hamburgers, hot dogs, barbecue, tacos and ice cream, all in the spirit of the American Independence Day. The real fun starts at 9 p.m. with spectacular fireworks over the Atlantic Ocean.
Grab a blanket or a towel and hit the beach. In case you would like to skip the party but still would like to watch the fireworks and enjoy the soft sand and clean ocean air, you can take a blanket and install yourself somewhere on the shore. Come a bit earlier to find a more secluded spot.
Take a seat in one of the sidewalk cafes. Venture down to the Collins Avenue or Ocean Drive and take a seat in one of the cafes if you wish to enjoy the fireworks coupled with the brilliant Art Deco buildings that dominate this area. You will probably have to book a seat in advance because this area tends to become overcrowded.
For those who fell in love with this city and wish to live here compare moving quotes Miami to find the best prices for the moving process. Make sure you educate yourself well on the matter to avoid scamming companies. Ask your close friends who have experience and consult the internet for advice.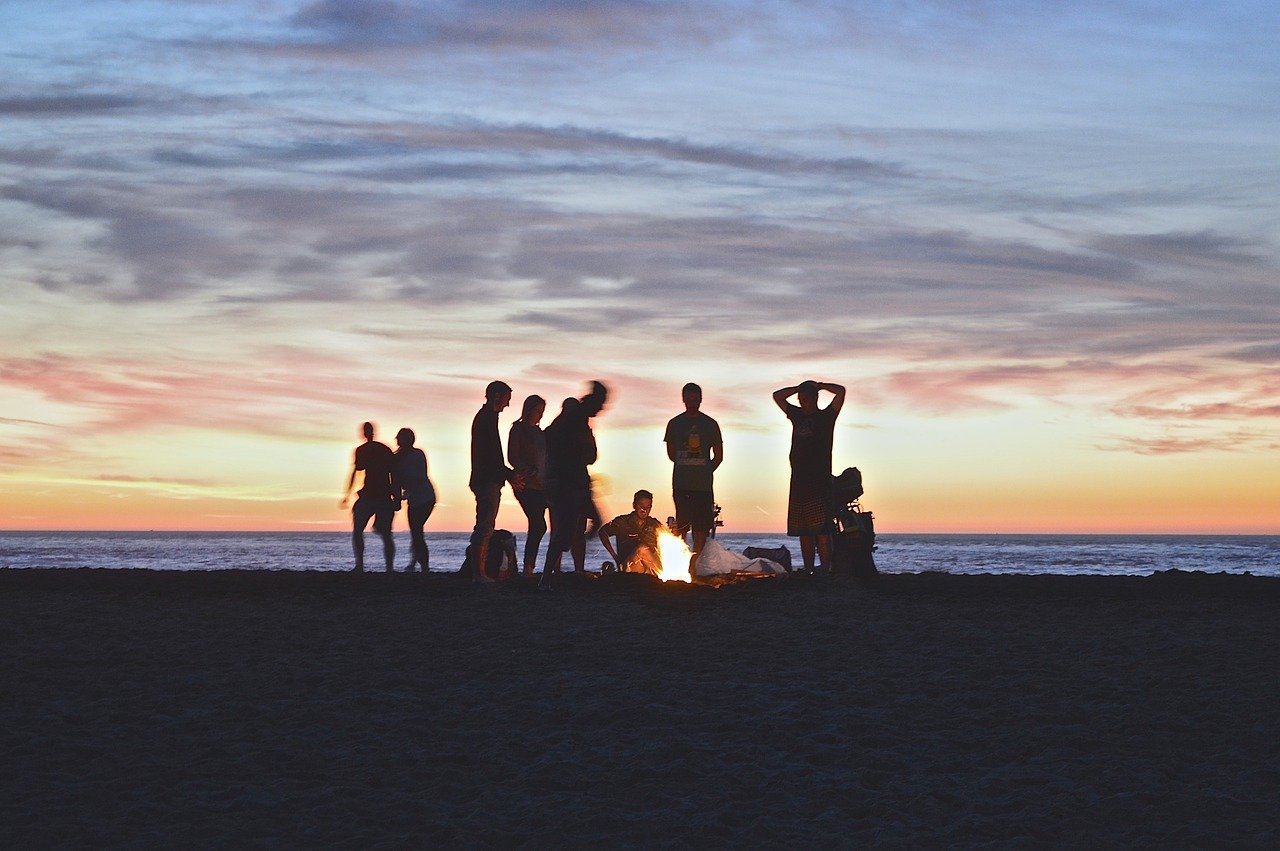 Fourth of July parade at Key Biscayne
This large carnival-style parade is a perfect place to celebrate the 4th of July in Miami with your family. The event starts at 11 a.m. with marching bands in uniforms swarming the streets. Trucks with cheap foods and drinks are scattered all over the place. Live music and jets flying over performing acrobatics are part of the show. At 9 p.m. the traditional firework is about to start. Everything is free, you just have to come a bit earlier to find a parking spot. Best place to park would be the Crandon Beach Park, but make sure you are not late.
Sign up for a boat cruise or rent a boat for a day
If you would like to escape the bustle and crowds of the holiday but still would like to celebrate and have fun with your family we have a solution for you. You could watch everything from a safe distance if you decide to rent a boat. Miami Beach Marina is a great place to find a boat that is suitable for you and your family. Pack some food and drinks and make a picnic on a boat. Reserve the whole day for slow cruising and enjoying the natural beauties of Miami's coastline. Visit Cape Florida and see the famous lighthouse. Don't forget to bring your camera. This way you can see all the firework displays easily. Sail along the shore and see fireworks at Key Biscayne, Miami Beach, Downtown Miami, and Coconut Grove.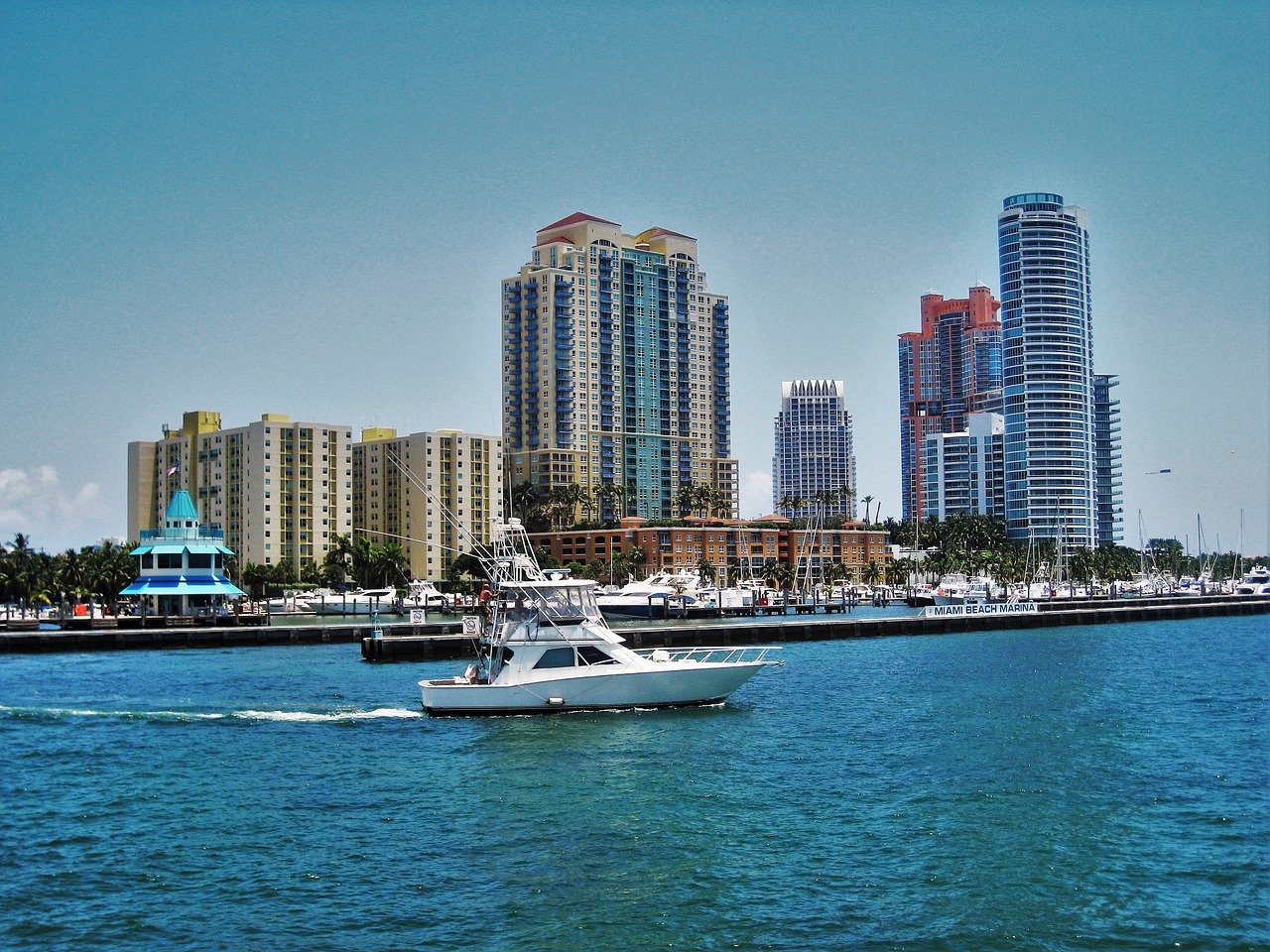 Coral Gables and Downtown Miami offer plenty of fun content
If you prefer to be surrounded by urban city atmosphere you should go for Coral Gables or Downtown Miami for festivities. The city of Coral Gables organizes a picnic with an open bar with cocktails and catered dinner accompanied by Miami Symphonic band live performance. The highlight is, of course, the fireworks over the iconic Biltmore Hotel. Downtown Miami is famous for its many clubs where parties continue long into the night. Club E11even is a place to go for a rooftop party with DJ's draft beers and cocktails. Rooftops are a great place for watching fireworks over the city's magnificent skyline. You also have an admission-free event at Bayfront Park starting at 10 a.m. with interesting content for kids and live music and a beer garden for parents.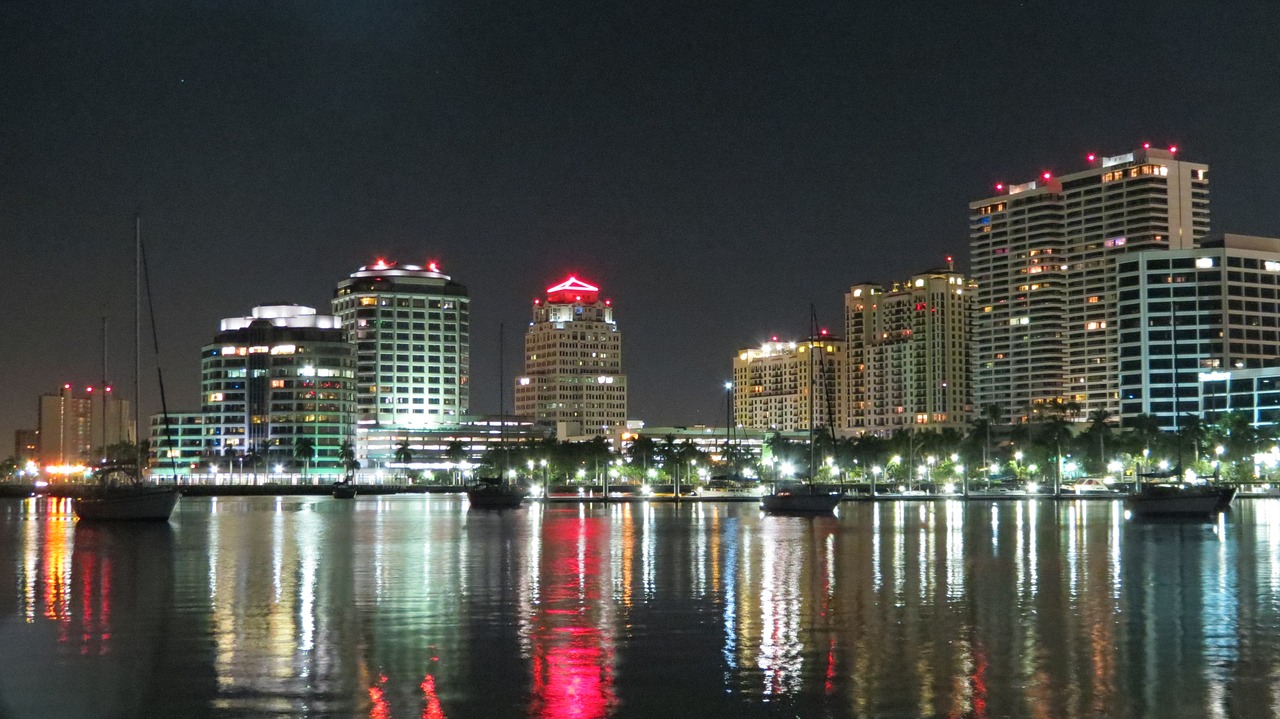 Whatever you choose celebrating 4th of July in Miami will be memorable
Being such a dynamic and diverse metropolis Miami can offer a lot of different content for everybody's taste. On top of that Miami boasts long sandy beaches and uncountable palm trees that add to that atmosphere of celebration and happiness. So these were our suggestions for the best places to celebrate the 4th of July in Miami, and whichever you decide to go for, you won't regret it. We hope you will enjoy your time here and we wish you a happy fourth of July.