Best Pumpkin patches in Miami area for families
When you want to experience fall in Florida, you have to try a bit harder. While most of the country is dealing with low temperatures, Miami is one of the few places where it's still warm outside even in October. However, there's no reason why you should miss out on all the fun that comes with autumn. You can spend a day in one of the best pumpkin patches in the Miami area, together with your whole family. To know which ones are definitely worth visiting, take a look at our list. The best pumpkin patches are just a short ride away!
Best pumpkin patches in Miami – Pinto's Farm
If you're looking for fun for the entire family, you cannot miss Pinto's Farm. It is one of the biggest pumpkin patches in the area and has an enormous selection of pumpkins of all shapes and sizes. Moreover, there is a section devoted to arts and crafts, where kids can draw on and color their pumpkins. Aside from this, there are also hayrides, pony rides, a petting zoo, and a paddleboat tour. You can visit this pumpkin patch until November 3, so hurry up and take the opportunity to enjoy everything it has to offer!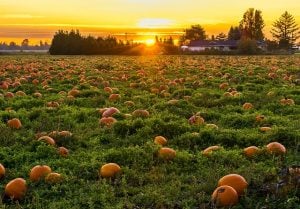 Any season in Miami has its charms, so don't limit yourself to only spending the fall here. You can relocate to Miami and get to enjoy its perks all year round. However, make sure that you hire the right Kendall movers to make your transfer easier and safer.
Miami Springs Pumpkin Patch is a must-see
The true spirit of the Miami community comes out during the Miami Springs Pumpkin Patch and Harvest Festival. The volunteers are in charge of unloading the pumpkins and putting them on display. Anyone who wants to show off their own pumpkins can apply. Another good reason to visit this pumpkin patch is the food that you'll be able to try there. With everything from pumpkin pies to muffins, you are sure to feel that fall has come to Miami. Finally, there is live music all around the area, where you can hear some of the best local artists.
While admission to most of these pumpkin patches is free, you should still try to save as much as you can on your upcoming move to Miami. In order to know how much it will cost, you can find free moving quotes Miami online. It will help to have a ballpark figure so that you can plan accordingly.
Coconut Grove has one of the best pumpkin patches in Miami
Each year, Coconut Grove is home to one of the biggest fall events in the area – the Coconut Grove pumpkin patch festival. While you will definitely see up to thousands of pumpkins, there is a lot more to this festival, which makes it a great way to celebrate Halloween in Miami. First of all, your kids will enjoy a carnival situated on the grounds. There are many rides, including bumper cars and a rollercoaster. Furthermore, they can decorate their own pumpkin and put it in Scarecrow village, which is another interesting feature. The entire family will appreciate the photoshoot you can make with a fall theme and pumpkins in the background.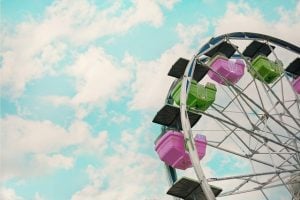 Even though your kids will have fun, it doesn't mean you won't too. There are plenty of choices for adults as well, such as pumpkin beer. This is a unique opportunity to try this delicacy, so be sure to take it. Finally, we can't forget about the pumpkin and gourd treats and candy you can taste.
Bring your kids to the Pumpkin Patch at Little Farm
The Little Farm has been around for more than 40 years and has to offer some of the best autumn activities in Miami to enjoy. During this time, they've grown and expanded their offer. Aside from the pumpkin patch, you can visit the petting zoo, where your kids can learn how to milk goats and feed some of the other animals. Moreover, there is a butterfly garden, where you will be mesmerized by the wild colors of these insects. While the admission fee is $10, the pony ride for your kids is included in the price. And as most of these pumpkin patches, Little Farm also has a wide array of food vendors, so you will know that you won't be hungry.
What makes Little Farm one of the best pumpkin patches in Miami is also the fact that they donate $1 from the first 500 tickets they sell to a charitable organization. So you know that you are doing a good deed by purchasing a ticket for this pumpkin patch.
Visit the Bedner's Farm Pumpkin Patch
Bedner's Farm is so much more than a pumpkin patch. This year-round fresh market offers fresh produce in October as well, along with many different pumpkins and gourds. You can buy all your favorite ingredients in one place and know that they are fresh and grown in the best way. Also, your children will adore the corn maze, which can offer them hours of fun, and for you, a few hours of rest. On the other hand, together with your kids, you can visit the animal park and take the opportunity to teach your kids about different animals.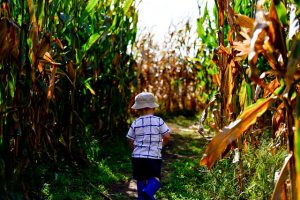 Finally, Bedner's Farm is host to a number of food trucks, with anything from barbecue to homemade pumpkin ice cream. Enough to make your mouth water just by reading about it, so don't wait to try it!
Pumpkin patches are fun for the entire family
Whichever one of these best pumpkin patches in Miami you choose to visit, you won't be making a mistake. After all, you will spend the day with your family, so it's already bound to be fun. The interesting pumpkins, great food, and exhilarating rides will only make the day more memorable. So don't wait for these events and festivals to close! Grab your family and head for one today! Who knows, it might even become a part of your family tradition in the future.