Autumn activities in Miami to enjoy
Miami is a city of many options. There is something for everyone and you can't be wrong if you choose this beautiful city as your destination to live in. Summer is usually the most active season of the year and once the autumn hits in, we all become depressed and need some time to get adjusted. But that does not mean that Miami is boring when this happens. There are many fall activities in Miami that you can choose from and if that is something that you want to have in your future city, pick Miami. There are many long-distance movers Florida that will bring you safely to this city. Let's see what are the best autumn activities in Miami!
What are the best autumn activities in Miami?
Many activities change once the autumn comes and there are some that are better than others.
Miami Seaquarium
Millionaire's Raw Cruises
Jungle Island
Miami Broward Carnival
Kiteober fest
Miami Book Fair
Theaters
Miami Seaquarium
This is one of the most visited attractions in Miami. It is held throughout October and despite the weather that may be present, Miami Seaquarium is always full. There are a lot of exhibitions here and the good thing is that you can also go with the whole family and enjoy. It is located on the Rickenbacker Causeway. Miami can be a very traffic-congested city so it is better to know what are the best ways to get around in Miami!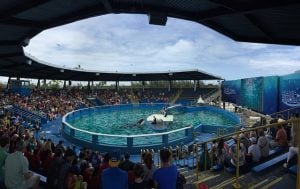 Millionaire's Raw Cruises
What is the best way to enjoy Miami than to sail out of it and see Miami from the boat? This is one of the best autumn activities in Miami for people that do not like a big crowd of people around them. Millionaire's Raw Cruises ride lasts 90 minutes and that is just enough for you to see and explore Biscayne Bay to the fullest.
Jungle Island
No matter how ice-cold someone may be, animals bring the best in us so you should enjoy their company. Yes, there is a Miami Zoo but you can see the animals from distance there. The difference in Jungle Island that you have a close encounter with several species of animals. That is not everything that you can do here. There is also a lot of other stuff like games and rides…
Miami Broward Carnival
Miami Broward Carnival celebrates Carribean culture and if you are fond of it, this is the place for you to visit. Mid-October is the perfect time to do this for sure. There are many musical, dancing and other performances. That means that you can enjoy whatever you like and avoid things that you do not.
Kiteober fest
If you have family and want to enjoy fall to the fullest, go to Kiteober fest. This is definitely one of the most visited and best autumn activities in Miami in mid-October. Kites are mostly forgotten nowadays due to modern technology. Why would you go into trouble to learn how to fly a kite when you can watch it from your phone. There are several reasons for you to go to this event. First, you can enjoy some fresh air. You can feel that your lungs are getting more and more air. Second, you can enjoy the time with your friends and family. This event will certainly bring you some joy. And finally, there is nothing more fulfilling than flying a kite. You have to learn how to do that, but the good thing is that there are instructors that can explain to you how to do this by yourself.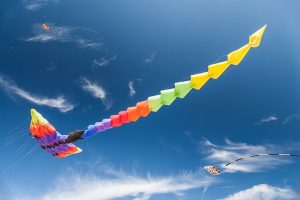 Miami Book Fair
Mid to late November! One of the best autumn activities is Miami is to read books. But not just Miami… If you are a book lover, then this is the perfect place for you. This event went into its third decade of existing so you see why this is a big deal in Miami. There are numerous titles from your favorite authors so that is certainly not a reason to avoid visiting this event.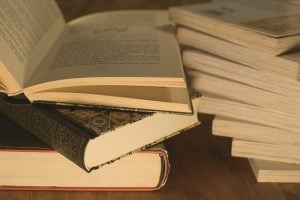 We are reading less and less as time goes by and that is a bad thing. This could be the best way to intrigue your kids to start reading books, not just school ones. They can start developing themselves from the early start!
Theaters
Enjoy the autumn by visiting the best theaters in Miami. There are different kinds and there is something for everyone. The same problem lies here too. We live a faster life so there is not that much time to go and see a classic performance by the best actors in the world. On the other hand, if you are more of a music person, there are solutions to this problem too. Visit some of the opera, ballet or classical music shows and enjoy the feeling that you get from listening to the best pieces in the world.
Are you convinced to move to Miami?
Miami is usually a synonym for nice beaches and good parties. That is true but it is not everything that this great Florida city offers. As you can see, there are many autumn activities in Miami that you can enjoy. The city lives throughout the whole year and you can always find what you are looking for. The only thing that you have to do is to hire one of the moving companies Hallandale Beach and start your new life in this multicultural city.
Summary
As you can see, there are numerous autumn activities in Miami. Some of them happen just in autumn and some of them are things that you can also do during some other season. No matter what you choose, you will have guaranteed fun. On the other hand, if you have time you can try all of these things out and see what brings you the most joy. We hope that you will have nice autumn filled with fun!