When is the cheapest time to relocate
Are you thinking about relocating to the new destination? If so, you will need to learn when is the best and the cheapest time to relocate! Worry not – you won't have to look for this information because we, at Pro Movers Miami, have decided to teach you how to choose your moving date like a pro. All you have to do is read our guide and you will be ready for your upcoming relocation! So, are you ready? Let's find out how to determine the date of your move.
Why it is so important to know how to choose a moving date?
Whether you need to relocate or get a storage Miami, it is very important to be aware of the prices of these services and how they vary throughout the year. Of course, this goes for all of you who want to move on a budget. But even if you don't care about the price of your upcoming move, we are sure you will be happy if you manage to save a couple of bucks. After all, relocations can be pricey and all of us should look for ways of making them cheaper and more wallet-friendly.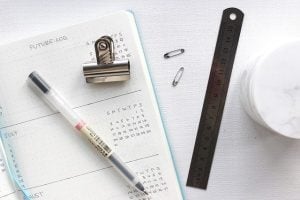 What season is the cheapest time to relocate?
What time of the year is the best for relocating to the new destination? Well, if your schedule is flexible enough, you will have the chance of choosing the season that suits your needs and your wallet the most. Below, you will find out which are the pros and cons of moving during different seasons. Make sure to take them into consideration when deciding when you will hire one of the best moving companies in Florida – Pro Movers Miami.
Spring and Fall
We have decided to place the spring and the fall in the same group because the weather during these two seasons is quite similar. People like to schedule their move during these seasons due to many reasons. But, every season has its perks and cons.
Pros – apart from the rain, the weather during the fall and spring is great for moving! It is not too hot not too cold. This is exactly what will make your move a pleasant experience. Another great thing about moving during these parts of the year is that you will skip moving during the holiday seasons. And trust us, you will want to spend your holidays with your family in your cozy home!
Cons – as we have already told you, you will maybe have to deal with the rain when moving during these two seasons. Also, if you have kids, you will want to avoid moving during their school year.
Summer
There are so many people who are relocating their homes during the summer. So, let's find out what are the upsides and downsides of moving in this part of the year.
Pros – If your kids are still in school, you should opt for the summer move. This way, you will be able to help your kids adjust to a new school after the move and to your new neighborhood before the start of their school year. Also, moving during the summer means you won't have to deal with the bad weather.
Cons – Moving in the Miami area during the summer can be really challenging. Just imagine carrying all of your moving boxes from one place to the other on these temperatures. However, this doesn't mean that the summer move is impossible to handle. If you take regular breaks, drink lots of water, you will move with no problems along the way. Also, if you opt for moving in this part of the year, in most cases your relocation will be pricer than fall or spring relocations.

The summer season is a busy season for moving companies so their prices are a bit higher in this period.
Winter
This might surprise you, but moving during colder months is actually quite popular. So, let's learn about the upsides and downsides of the winter move. Is this the cheapest time to relocate?
Pros – In this part of the year, movers aren't as busy as they are during the summer so you won't have to schedule your move way ahead of time. Also, since they won't be that busy, they will have more time to organize your move and to meet all of your moving requirements.
Cons – The biggest issue when moving during the winter is, of course, the weather. Frigid temperatures prevent many people from moving during the winter. And, for a good reason! snow and ice can really make your move harder. So, if you are thinking about a DIY winter move, don't do it. Hire a reliable moving company at a cost-effective price and let them take care of it. And, if you want to avoid the bad weather, our advice is to check the local weather forecast regularly.

If you are in search of the cheapest time to relocate, winter months should be your choice.
What time of the month is the cheapest time to relocate?
As you can see, every season has its upsides and downsides when it comes to choosing the moving date. However, there is more than deciding which season to pick. If you want to move during the cheapest time to relocate, you will need to decide whether you should relocate at the beginning or at the end of the month. Will you move during the weekend or not?
All of these decisions can affect the price of your move so pick your moving date carefully! In most cases, weekend relocations are pricer but many people opt for them because of their jobs. However, if your schedule is flexible, try avoiding the weekend. Also, always choose to relocate mid-month because that is when you will get the best offers.
Whatever season you choose, make sure to compare the prices of multiple moving companies in order to find the best deals. If you want to learn more about our prices and services we offer, feel free to contact us and we will gladly provide you with the necessary information!