What to consider before moving from FL to the TX countryside
Switching states and cities in search of better living conditions has become a common practice in The United States. Modern technologies and developed infrastructure are making constant traveling a lot easier. As a result, over 30 million moves took place in 2019 alone. This means that over 9% of Americans changed their address looking for better jobs, scholarships, and more favorable weather conditions. One of the fastest-growing states in terms of population is Texas. The second-most populous state attracts many new residents due to the booming economy, warm weather, and overall diversity. If you are living in Florida and thinking about moving to Texas the first thing that you should do is to hire a reliable Coral Springs moving company to help you with this task. Secondly, this decision presents a big change in your life, and there are some things that you should consider before moving from FL to the TX countryside. Stay with us, as we will use this article to discuss this topic.
Financial aspects of moving from FL to the TX countryside
The main driving force behind one's decision to relocate is usually the finances. We are all looking for the ways to get the most for our dollar, and here is what you could expect if you decide to make this long-distance move and relocate to Texas:
Just like in Florida there is no income tax in Texas. The Lone Star State is also very friendly towards businesses and offers many benefits.
Median home prices are lower than the national average, but on the other hand, property taxes are a bit higher. In the end, you will certainly get more for your money especially in Huston and Dallas metro areas.
Texas has a deregulated electricity and gas market which means that you can choose your own provider. This, in turn, leads to lower utility prices. Texas is also the biggest producer of wind energy in the United States.
The job market is thriving. Texas has a diverse economy with many large companies ranging from real estate and communication to healthcare and tech. The unemployment rate is lower than the national average and equals 4%.
Texas has the 10th largest GDP in the world.

Texas attracts many new residents each year due to it's expanding market and favorable taxation system
What to expect from Texas in a cultural sense?
Texas is quite a diverse place. Four huge cities of Huston, Dallas, San Antonio, and Austin are not only commercial and financial centers but also unique melting pots where many different influences and cultures clash to create a truly unique mix. You will find many great museums, theaters, and places for entertainment here. But aside from that, here some cultural facts you should be aware of before moving to Texas:
Texas has a rich history, with many Native American tribes living in this area for 11,000 years. Then, there is Spanish and Mexican history as well as the American Civil War.
The cuisine here is mainly focused on the barbecue, but you can also find many great restaurants with Mexican and German traditional food.
People in Texas are very passionate about their football and their guns.
Don't mess with Texans. People here are very proud of their state and they might get offended if you criticize it. On the other hand, they are very kind and welcoming towards everyone coming here.

Before moving from FL to the TX countryside you should learn more about the local culture and see if it goes along with your personality
Think about the weather when moving from FL to the TX countryside
Being a second-largest state by area in America, Texas has a diverse terrain ranging from the arid desert of El Paso to mesmerizing beaches of the Gulf Coast. You also have many cliffs, mountain ranges, rivers, and lakes to explore. One thing you can be certain of is that Texas is hot. Summer temperatures here regularly hit the 90 degrees mark, and that could last until October. It could be very difficult to move here during the summer months even if you are well-accustomed to Florida heats. Don't forget that moving is a demanding physical activity that involves a lot of heavy lifting. What you could do is to leave your belongings in one of Miami storage facilities and move here when the weather becomes more favorable.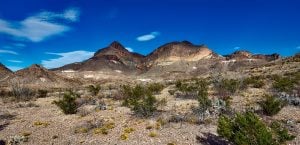 Hire a reliable moving company when moving from FL to the TX countryside
Now when you know what are the main differences between Florida and Texas, it is time to make the decision. If you are keen on living in Texas you must first pack your household and organize a move. This is not an easy thing to do, but if you hire professional assistance you will have a lot less to worry about. One thing that is important to remember is that you must find a reliable moving agency for this task. The safety of your belongings is at stake, so you must find trustworthy moving partners. So, how to do it?
Ask friends for a recommendation. Do you know someone who recently moved? Ask them if they know a reliable moving company. Even if they had bad experiences you will know who not to hire.
Open the company's website and look for the comments section. Read the reviews and customer feedback.
Go there in person. Are their employees uniformed, friendly, polite, and ready to answer your questions?
Are you emotionally prepared to leave?
This is the question that you have to ask yourself regardless of where you are going. Moving from FL to the TX countryside means that you will have to say goodbye to your dear friends and family members. Furthermore, you will have to adapt to new surroundings including your new workplace and neighborhood. This is a process that could last for several months, and it is crucial to stay positive. We wish you a safe relocation.