Top places to visit in Florida
Living in a location with cold, harsh weather, can sometimes get your spirits down. That is why you always need to have a backup plan. One of those plans is to go on a vacation somewhere where the weather is warm and sunny. Maybe the best place that fits the description, is Florida. Florida is actually Spanish for Land of Flowers, so you can imagine how you will feel when you get there. The Florida peninsula is bordered to the west by the Gulf of Mexico, to the South by the Straits of Florida, and to the East by the Atlantic ocean. A rather inviting set of neighbors. The state has so many seaside gems, that everyone should put going to Florida on their bucket list. An even better option is to move to Florida. If you decide to do so, look no further, for Pro Movers Miami got you covered. One of the most reliable and respected moving companies in Florida. In this article, we will be talking about all the best locations to visit in Florida, and make a dream vacation come true!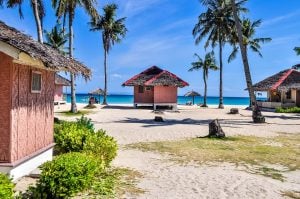 Climate
The whole state of Florida is surrounded by ocean, which means that there is no lack of sun anywhere. Because of the fact that it is surrounded by bodies of water, the climate is humid subtropical, while the southern part of the state has the true tropical climate. This means that the average temperature in July is 28°C, while the average in January is 16°C. I think that this is quite enough for you to plan a trip here, whatever time of the year. 
Places to visit in Florida
There are many places to visit in Florida, whether you want sunny beaches, historic monuments, or entertainment. Let's dive in!
Clearwater
Clearwater is one of those places you think exist only on postcards. But when you get there, you will realize that it is very much true! It is located between Tampa Bay and the Gulf of Mexico. The beach is 3-mile-long and it is dotted with fancy hotels, restaurants, and other landmarks. There is the Clearwater Marine Aquarium, which is the perfect place for a family visit. Your kids will love it! After that, you can go to Pier 60 which is a place that features a weekly fishing competition.  There is also the annual Clearwater Jazz festival, which takes place in October, and it makes the place even more festive.
Miami
The biggest city in the state of Florida is Miami. It is its biggest city which serves as a cradle for Latin communities north of Mexico, featuring the largest Latin population in the USA. A mix of Cuban, Haitian, and Colombian cultures is what makes this town very special. You can enjoy the vibrant nightlife and Latin cuisine, mixed with American. This type of cuisine is called Floribbean, as a mix of Florida and the Caribbeans. Enjoy the long sunny beaches, as far as the eye can see. After that, make a visit to the South Beach Art Deco district, which features unique architecture and style that will leave no one indifferent. Popularized by the movies and TV shows, which took place here, you may even walk the streets where the filming was done. Besides this, the plethora of nightclubs and other entertainment options will make you realize why is Miami considered one of the best places on Earth for party-goers.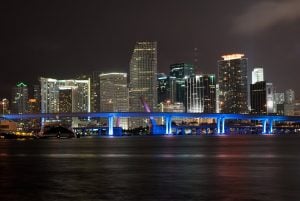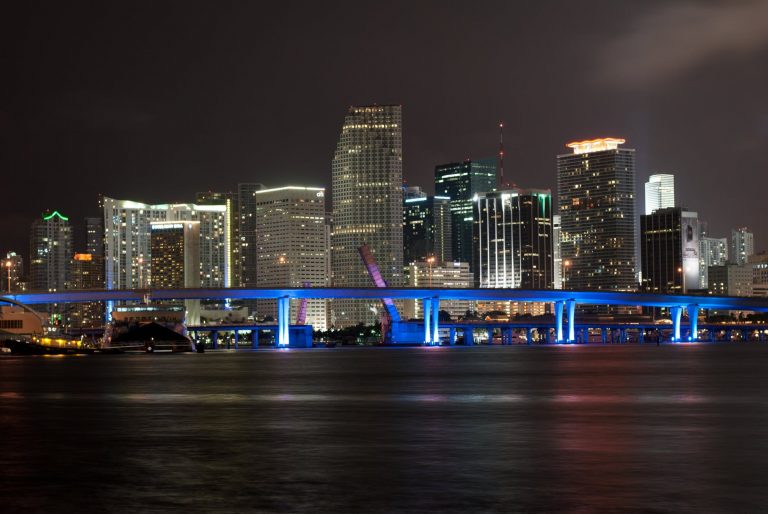 Disneyland
Do you want to awaken your inner child? To re-live all those memories when you watched Mickey Mouse on TV as a kid or admired the princesses and their fairy tale stories. Then look no further! Disney land is the place where you can enjoy the world of Walt Disney to its fullest. A wide myriad of roller coasters, theaters, and people costumed as your favorite characters will spark your imagination. This will make you want to be young again. However, do not expect to come off cheap, because they found a way of profiting on you reliving old childhood memories. Nevertheless, the experience is unforgettable and it is highly recommended to come here, as it is one of the landmarks and best places to visit in Florida. While you are here, make sure to visit Orlando, the city in the vicinity of Disney land. Do not miss the opportunity, your kids will love it!
Key West
Key West is an island just off the south coast of Florida. The place is famous for its free-spirited locals, and general tolerance. It does not matter where do you come from, your culture, or your sexual orientation, you will be welcome here. Scuba diving is all the rage here and do not miss the chance to dive deep into the oceans and explore the marine life. You may even stumble upon Ernest Hemingway's house, where he spent his time writing his novels. The motto of the people here is "One Human Family", so dive in this free community and allow the flow to take you through some of the most memorable party locations in the world.
St. Augustine
This one is for all of you history nuts out there. This place was founded in 1565 by the Spaniards, and it is not short of historic monuments. Cobblestone buildings and streets will make you think you are still in the Age of Discovery when the Americas were just found by travelers and explorers. There are a lot of art galleries and museums, such as St. Augustine Pirate & Treasure Museum and the Lightner Museum. It is one of the oldest continuously occupied settlements in the United States and it will make you feel you are in medieval Europe. For shopping enthusiasts, there is the St. George street, filled with boutiques, and charming cafes and restaurants. A must see!
Conclusion
The Sunshine state has many landmarks for you to visit, and make your memory weave even more colorful. All of these places will make you want to stay, and even before moving in, Florida will enchant you with its vibrant life filled with sunshine, beaches, and relaxation. Consider making arrangements for all the places you want to visit in Florida. The ones listed should probably be among the first!