Tips for settling in after a military move in Florida
Being in the military has its pros and cons. It is a job that brings along a lot of risks, but it is also very rewarding. However, once you enlist, you quickly realize that this career will not only affect you but your family as well. It will bring along a lot of changes and new experiences. More often than not, people in the military end up moving house a few times while in the service. It can be stressful and quite hectic at times! But, not to worry, it doesn't have to be a negative experience. In this article, we will focus on the period of settling in after a military move and how you can make that period easier for you and your family.
Ideas for settling in after a military move
The thing with moving for the military is that you don't have that much choice in the location where you will be heading. You may get to pick between a few bases, but that's not always the case. Most of the time, you just get told where your next posting will be. In this case, when you're moving to Florida, there are a number of military bases in the state. On the bright side, at least there are a lot of other families that have gone through the same process! So, settling into life in Florida as a military family shouldn't be too difficult or stressful. In fact, it can get quite exciting!
First things first, go over the contract with your landlord
When you're moving for the military, it is more likely that you will be renting a property. Since you know that you probably won't spend more than a few years in the area, there is no reason to actually purchase a house. In this case, the first thing you should do when settling in after a military move is to double-check the rental lease. Re-read it and make sure that there aren't any hidden points which can be a problem in the long run. Get in touch with the landlord and try and establish a good relationship with them. It is also a good idea to take photos and document the state of the property. Sometimes the previous tenants don't leave the house in a good shape. Once you take the photos, the landlord will know who was responsible for the damages.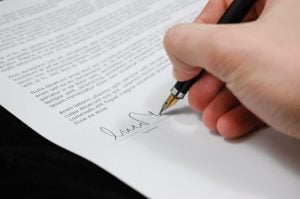 Settling in after a military move also includes making new friends in the neighborhood
Establishing a new circle of friends and social connections is a big step after a move. It may seem scary and intimidating, but believe us, everyone else in your neighborhood is very eager to greet the newcomers! If you live on the base, other families know what it's like to be a stranger in an already formed community. They will welcome you with open arms and make you feel right at home. Walk around the neighborhood, say hi and introduce yourself to a few people. Sooner than later, you will have a bunch of new friends and someone you can rely on and ask them for help. Someone who has lived in the area for a longer time will tell you all the info you need to get to know the area you now live in!
Unpacking your moving boxes is also a part of the settling in process
If you've hired your moving company to help you with the packing process, they can also help with unpacking as well. As much time it took to fill those moving boxes, it will also take that much to unpack and sort everything out. However, it is a much more rewarding process and it doesn't have to be done in a hurry since you're not on a moving deadline. Take your time and carefully consider where your belongings will be stored. Another tip is this: before you fully unpack, consider if you need to give the walls a fresh coat of paint. It's easier to move boxes around and unpack after!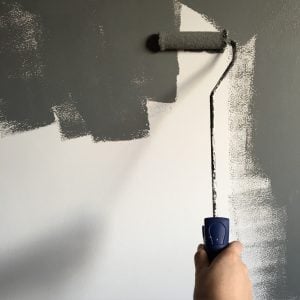 Not enough storage space? Rent a storage unit!
In some cases, you end up bringing a lot more stuff than you can fit in your new house. It happens very often, and you aren't always ready to fully part with some items. In that case, take a look at the best Miami storage facilities in your area. This is a great option when you don't want to hoard items in your house, but want to keep them in your possession. Storage units are perfectly safe nowadays, and aren't that expensive!
Communicate as a family and try new things
It's important to keep the communication going when settling in after a military move. Especially if you've got children! They will be moving to a new school and meeting new friends. Moving with kids requires a lot more thought regards to their mental state. Sometimes this change affects them more than it affects you. Involve your kids as much as possible in the moving process. Be their support whenever necessary and answer their questions. It's a good idea to keep them busy and enroll them in the activities they already enjoy, so they can make new friends more easily. On your end, establish a good relationship with their teachers and the school principal, letting them know that you are involved. In case your child is shy and doesn't make friends easily, their teachers can help out with that.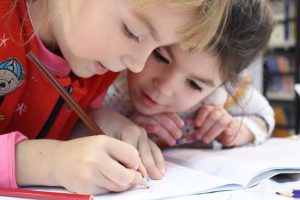 Settling in after a military move in Florida doesn't have to be a challenge
Florida is a state with a lot of activities and opportunities for the entire family! Moving here doesn't have to be a burden, but an adventure. Take a deep breath and let things happen as they should. Once you mentally prepare for the change, nothing will throw you off your track!