Tips for selling your luxury home in Miami
Have you decided to move somewhere else? Did you receive a better job offer from abroad? Whatever is the reason behind the decision to move, you are probably going to sell your old house or apartment. That is not an easy task, even if you own an in-demand property. Selling a property requires certain skills and preparation, but don't worry we are here to help you. Stay with us to learn the best strategies for selling your luxury home in Miami. Speaking of the actual move, you should contact your Kendall movers to help you with relocation-related tasks. You should know that professional movers know relocation processes inside-out and that they are equipped with the best possible tools. In other words, they know how to deal with every type of relocation. But let's see what you have to do to sell your property.
Selling your luxury home requires extensive knowledge of the local real estate market
Researching the local market is one of the most crucial steps in the process of selling your home. Before you list your home and call Pro Movers Miami, you need to understand how the market works and what are the average prices in your neighborhood. You must know this if you wish to set the right price for your property. The first thing you should do is to check if your neighborhood is a sellers or buyers market. If real estate offerings are much higher than demands, this means that you are dealing with the buyer's market. This means that it takes longer to sell a house.
What you should do before selling your luxury house?
In order to get the most for your property, you need to present it in the best possible light. There are several ways to do this:
Declutter your home. Clean and empty space is the most appealing for potential buyers because they can imagine themselves living there.
Do the necessary repairs. Consider investing in low-cost repairs that will boost the value of your home. Expensive renovations are not going to pay off.
Lighten up the space. Good lighting creates an atmosphere of luxury and makes the space look spacious. Therefore, you should invest in new lightbulbs.
Post high-resolution quality photos. When you finish the preparations, you should take some good photos that will attract potential buyers to come and see the place. If you post grainy and badly captured photos, people will automatically discard your property without even coming to see it. Consider hiring a professional photographer or ask a friend who knows how to handle a camera to help you out.

When listing your home you must post advertisements with quality pictures. Bad pictures will discourage potential buyers
It is essential to hire a quality real estate agent when selling your luxury home
Whether you are selling or buying a property it is of utmost importance to have a good real estate agent. Here is why:
Education and know-how. Real estate agents do this for a living, and they have extensive knowledge and loads of experience about the local real estate market. They are certainly more qualified than you are, and this is why you should get their assistance.
They will do the job for you. What's so great about hiring real estate agents is that they do everything. They will handle everything from answering the phone to taking offers for your property. They will also handle all the paperwork and welcome potential home buyers.
Negotiation skills. A top-notch agent will get a better deal for your property. They work for a commission, so getting a better price is in mutual interest.

If you wish to get the best value for your home you should hire an experienced real estate agent
Hire quality contractors as well
Like we already pointed out if you wish to sell your property quickly and for a good price you will have to invest in refurbishing. The trick is to repair what is necessary with minimal expenses. This way you will be able to maximize the value of your home while boosting your moving budget at the same time. Remember that all these repairs require skilled contractors. So, what repairs are most important?
Get rid of the pests like woodworms and mice.
Fix structural problems like cracks, leaking pipes, and faulty electrical installations.
Repaint the walls, but use neutral colors.
On the other hand, replacing tiles, refurbishing kitchen cabinets, or buying new furniture are all pricey investments that do not pay off. Mostly because there is a possibility that the new owners might not like your choices. In short, you should make the property fully functional, so that the new owners can decorate it according to their own wishes. Nothing more than that.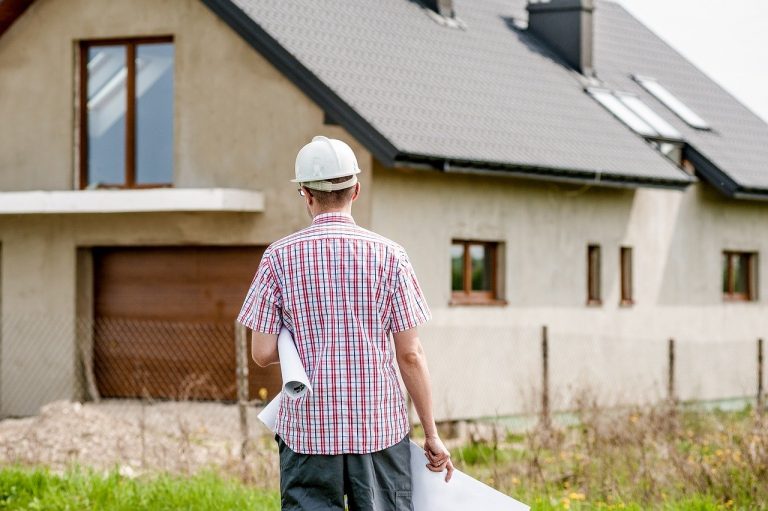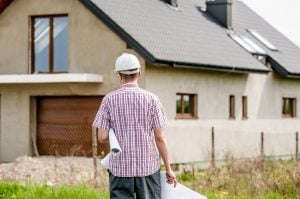 Point out all the advantages of your neighborhood
People are also choosing their homes based on the quality of the neighborhood. So, even if you have the best property in the world, but it is located in a lousy neighborhood, people will avoid it. If you ever find yourself in such a situation, the only thing you could do is to point out all the best things about the neighborhood.
Crime rates. Simply put, if the neighborhood is labeled as unsafe, you will have trouble selling your property.
Costs of living. While it is important to choose a quality neighborhood for safety reasons, most people choose their homes based on the costs of living.
Quality of schools. Especially important for families with kids. Point out what nearby schools are available and why would they present an excellent choice.
Green areas and parks. Another important factor for families with children.
Public transportation. Public transportation can be very useful. Is your neighborhood well connected with other parts of the city? Don't forget to mention this.
All things considered, selling your luxury home might present a challenge, but if you follow our advice you will be on the right track. Good luck!