Tips for moving rugs and carpets
Some would say that packing rugs is a simple thing to do – you just roll them up and you're done, right? Well, unfortunately, it's not that simple. There are lots of issues people might encounter when relocating their belongings to their new home. This is why you need to be careful even when moving rugs and carpets or other items that aren't fragile.  In order to help you relocate everything you own without dealing with problems along the way, we've prepared a guide for all of you on how to move your carpets and rugs successfully. Read our tips carefully and you'll be ready for your upcoming move!
Things to take care off before moving rugs and carpets
If you want to maintain your sanity while moving, you can't rush things with no reason to do so. We understand if you have to move in a hurry but otherways, you need to take one step at the time. For a successful relocation, everything needs to be carefully planned and organized. You can't just start moving everything you own without having a plan. This goes for moving your rugs, too. You will want to take care of some things before you start relocating them to your new home. Below, you'll find listed only some of these things!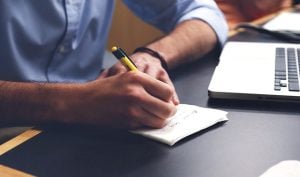 Create a moving plan and a schedule. Try sticking to your plan as much as possible. This will help you stay organized even during your relocation.
Gather the packing materials you're going to need. You might not need moving boxes Miami to move your rugs but you'll need other packing materials such as ropes, wrapping materials, packing and duct tapes.
Find cleaning supplies to clean your carpets before moving them. There's nothing worse than moving a dirty rug into a clean new home. This is why you should clean it before you pack and move it.
Moving rugs and carpets step-by-step
Once you've taken care of all of the things we've listed, you'll know you're ready to move your rugs and carpets. and don't worry, we'll be there to guide you through the entire process! Make sure to follow these steps and your relocation will be over in no time and without any problems. So, what are the most important steps for moving carpets to your new home?
Gather all your rugs and carpets
First things first! You'll want to collect all of your rugs and carpets and prepare them for the next step. You should find place them in a room that you have emptied. Carpets and rugs are massive so you'll need a big room in which you'll place them. This should give you enough space to pack and prepare your rugs and carpets for the big move. As soon as you do this, you'll be ready for the next step – cleaning!
Clean and dry all of them
In order to complete this step, you'll need to learn how to clean your rugs thoroughly, like a pro! As we have already told you, moving items that are dirty to a place that's clean and new is a major moving mistake! This is why you'll need to avoid doing this at any cost if you're not moving in a hurry.  If you want to be more productive, you should gather all the cleaning products one day before and place everything in a room with your rugs. This way, you won't lose any of your precious time while trying to remember where your cleaning products are.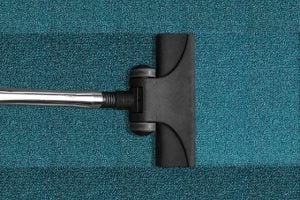 Even though cleaning will be one of the most important things you'll do when moving rugs, there's one more thing you should be aware of. Everything needs to be dry before you pack them and send to your new home. Moisture can ruin your rugs and carpets so be sure they're completely dry before loading them on a moving truck.
Should you roll or fold your rugs and carpets?
Did you know that when packing rugs and carpets, some of them you'll have to fold and some you'll have to roll? No matter how weird this might sound to you, it's true! Therefore, you need to figure out whether you should fold or roll your carpet and rugs. If you fold your rugs, the chance of damaging them is higher. Unfortunately, creases caused by folding rugs can be permanent. But this will all depend on the type of materials that were used to make them. So, you need to be absolutely sure how you'll pack your rugs and carpets. In case you can't figure this out, hire reliable movers Hollywood FL and they'll relocate everything with ease!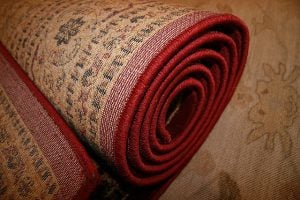 Wrapping and packing
It's no secret that people find packing boring and overwhelming. However, our tips will help you pack without stress! After all, this will be your last step to moving rugs and carpets so there's no need for panicking. If you have followed our guide, then you already have packing materials by your side. As soon as you start wrapping and packing them, you'll realize how simple this step is. The only thing that we want to point out is that you'll need to turn over your carpet before rolling it so that it doesn't get damaged. This is something you don't want to skip doing at any cost!
There you have it! These are all of the tips you'll want to follow when moving rugs and carpets to your new home. In case this seems hard to you or you just don't want to deal with all of these things, leave your relocation to the pros! By hiring professional movers such as Pro Movers Miami, you can be sure that all of your belongings will be in safe hands!