The ultimate tips for moving a bookstore in Miami
There are many different types of relocations. What they all have in common is the fact that the overall process of moving should not be underestimated. The same goes for your bookstore move. If you are moving a bookstore in Miami, you need to follow a few tips and tricks. In this article, we will talk about ways in which you should approach your bookstore relocation. Furthermore, we are going to cover all of the important reasons you should hire experienced and reliable local movers Miami.
Moving a bookstore in Miami – Step by step
Considering the fact that the process of moving is not easy, you need to approach it carefully and with proper preparations. First of all, regardless of the type of your move, good organization, and a solid plan will help you execute your move successfully. Getting ready for the move also means avoiding moving delays which can be disastrous. So, when it comes to moving a bookstore, let us look at the very first thing you need to do.
Come up with a good plan for your bookstore relocation
There is no good relocation without a plan. A plan for the move should encompass all of the moving-related tasks you have to complete before, during, and after your relocation. Create a plan when moving your bookstore, that is going to address all of the key issues of your move. The exact things that you put in your plan all depend on the type of your move. However, the most essential things that your plan for the move needs to address are the following:
The date of your relocation. Set a good date when you begin planing your bookstore move. Make sure you avoid holidays and busy weekends.
The budget for your move. Set a budget for your move and stick to it. Keep in mind that you should also set some money aside in case of an emergency.
The costs of your relocation. Accurately calculate all of the costs that come with your move. Contact professional movers Miami and get a free estimate for your relocation.
The size of your inventory. Your bookstore, obviously, has a ton of different books. They all need to be taken into consideration when organizing a move and gathering the necessary packing supplies.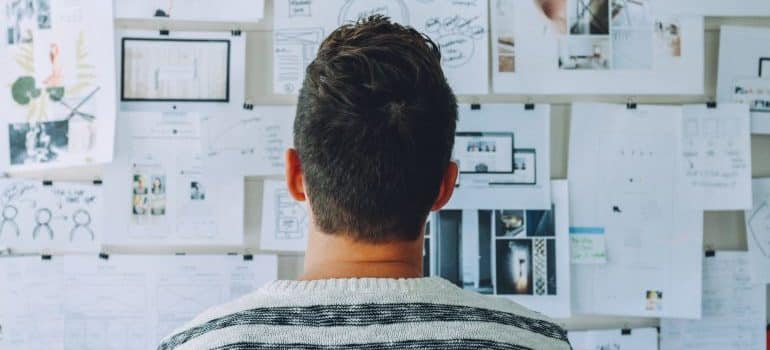 Take a look at your bookstore inventory
It is important to understand how many books you are dealing with when organizing a bookstore relocation. Chances are, you will have a ton of books that need to be prepared, safely packed, and transported to a new location. Books are usually considered fragile items when it comes to relocations. Take a good look at your bookstore inventory before you begin packing. The best way to get an accurate number of items you have to pack for the move is to create an inventory checklist. With a simple checklist, you can list all of the books in your inventory that are going to be relocated. Furthermore, it is a lot easier to keep track of all of your packing tasks when you have a checklist of items in your inventory. It is also important to do this when moving to a large area such as Miami. The last thing you need to lose track of your packed items.
Try to shorten the packing list with sales and promotions
If you have a lot of books to move, it may not be a bad idea to do some decluttering. By this, we do not mean throwing old books or putting them in storage units. Shorten your packing list and make your move efficient by selling more books before your moving day. You can do this by organizing various promotions, discounts, and sales just before your move. Notify your customers online through your website or social media. This is the fastest way to spread the word around.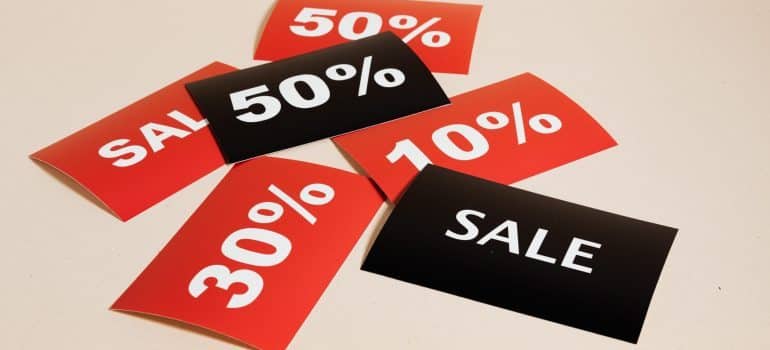 Organize your packing process
Books can be fragile, as we have mentioned already. This means that you have to take good care of them during the packing process as well as transportation later on. To do this, there are several tips and tricks that you can use.
Pack your books strategically
Take your checklist and get ready for the packing process. Pack your books strategically according to their categories, issues, and sizes. Use various cardboard boxes of different sizes for different types of books.
Use the right protective materials
Aside from the hard, cardboard boxes, you have to use other packing supplies when packing your books. Try to get different protective materials that are going to keep your books firm and safe inside boxes. These can range from packing foam to towels and newspapers. The important thing is to keep your books safe during transportation.
Hire professional packers
When you move a bookstore, you will have many different tasks that you need to complete. To give yourself enough time and energy, you should always consider hiring professional movers that offer packing services Miami to help you out. Professional movers will send experienced packers that are reliable. This gives you added security and more time to focus on other things during your move.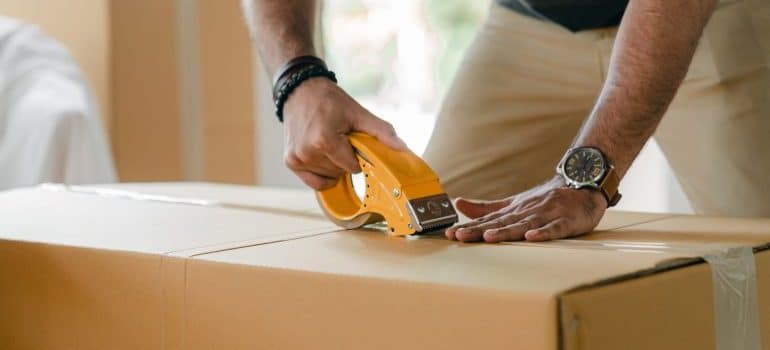 Ready to move your bookstore? Contact professional movers in Miami
To sum up, there are many things you need to prepare and take into consideration when moving a bookstore in Miami. Make sure you stay organized and get the right packing supplies. Pack your books carefully and make sure you label each box for its contents. To make things go as smoothly as possible, hire professional movers that can offer you many moving services Miami at affordable prices.