How to avoid moving delays in Miami
It's a sunny day in Miami, and it's your moving day. You've been up since early morning after only a few hours of sleep due to some last-minute packing. You're on your second cup of coffee, you're ready to unload your storage at storage units Miami, your children are cranky, and all of a sudden you receive a call from your mover saying they're running late. From that point on bad luck just seems to be piling up. It's only natural that you would want to avoid such a fate on your moving day. Fortunately, it's quite easy to avoid moving delays in Miami during a move, it just requires proper planning.
Avoid moving delays in Miami by expecting the unexpected
Getting caught off-guard by an unexpected occurrence during a move can turn your moving day upsidedown. That's why it's crucial to plan ahead! There are many unpredictable things that can go awry during your moving day, and even before it. One of the ways you can up your chances of a successful stressfree move, if you're moving within the Miami metropolitan area, is to hire a professional and responsible moving company such as moving company Fort Lauderdale. By making a smart choice and deciding on a tried and tested mover, you will significantly decrease the likelihood of anything going astray during your move. However, it's always a good idea to consider what might possibly go wrong during your move, and what you can do to dampen the effects or prevent it completely from happening.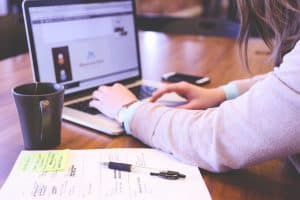 What could possibly go wrong?
Even when moving with a professional moving company, planning is pretty much half of the work. Apart from predictable inconveniences that you can plan around and make time for in your moving schedule, there are many things that can go wrong that you probably wouldn't expect. Here's a list of things that you should be on a lookout for.
Accidents on the road
Apart from regular traffic jams that can be expected and avoided, accidents are very much unpredictable. Quite often, there's not much you can do apart from sit and wait for the traffic to start moving again. The only good solution is to always plan for some extra time. Choosing a road with more exists is also a good idea, since that way you could save time by exiting the road where the accident occurred and going around. This will also add some time to your route, but not nearly as much as waiting would.
Vehicle issues
One unforeseen way your move can get prolonged is for a vehicle to breakdown. If you don't know what you're doing, this can take hours to take care of. Making sure you have a moving companion that's knowledgeable in the area of car mechanics can significantly shorten your time on the road come any sudden breakages. This doesn't have to be a friend or a partner, it can also be an experienced mover. It's also a good idea to ask your mover questions about moving vehicle maintenance beforehand.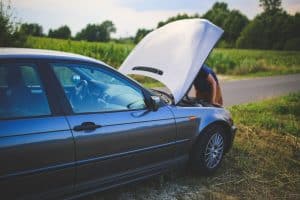 Health emergencies
Having a health emergency, or seeing someone having one is always terrifying. Experiencing one on the road, in a desolate area, or even stuck in traffic can be even more intimidating. If any major health emergencies should occur it's always the best idea to call an ambulance! Compared to health, moving naturally comes second, so postponing a move is what you should consider if anything serious is happening. However, there are many minor health-related issues that can happen on the road that you can handle on your own. This includes people being sick, getting smaller injuries, having headaches or migraines, and many more. Packing supplies that can be helpful during a smaller health crises can be of great help. Also, always make sure to account for some extra time you might need for those reasons.
Late or wrong box delivery
Some moving companies use one truck for more than one client, especially for long-distance moves. If the movers you chose are not dependable, they can mix up your boxes with someone else's! There's not much you can do about this, but it can be a huge inconvenience for you and your family. Making sure you have all the necessary items for a comfortable first night in your new home with you is a great safety net for all luggage mixups that are not up to you.
Getting ready
A solid plan can not only save you time, but it can help you be more relaxed during the moving day. Making a moving day checklist can help you significantly keep track of your schedule and moving-related tasks. A moving day can be very stressful, so making sure you do everything on time is vital. You should prepare everything in advance and stick to your schedule. Starting a moving journal with all the necessary numbers, names, dates, and other important things you might need for the move can also be a good idea. This way you'll have everything in one place.
Moving with children
Moving with children probably requires the most planning. Long car rides can be a nightmare for little kids. Fortunately, there are many ways to make moving easier on children and consequently yourself. However, it's important to understand that children might need breaks more often than you. Planning around this and not getting angry over your children's needs is vital for a stressless move for both you and your children. Plan for many short breaks so your children can use the toilet or stretch their legs. Children can also get bored pretty quickly, so having a means of entertainment can be beneficial. Your children will be less fussy and thus require less attention and probably fewer breaks. Packing plenty of food is also advisable. Just make sure that any food you prepare isn't a "mess-making" food, since any major cleanups will prolong your time on the road. Basically, the best way to avoid moving delays when relocating with your children is to adapt your schedule!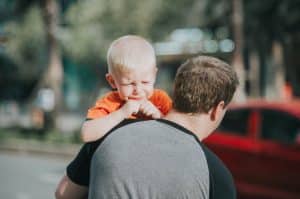 Summing up all the best ways to avoid moving delays in Miami
Moving is not always a walk in the park. Especially if you plan on having a long-distance relocation. That is why it is best that you avoid DIY projects and hire professionals who will know just how to plan, organize, and execute this process in the most optimal way. It is also wise to plan around many of the unexpected issues that can arise during a move. Experiencing delays on the road can mess up your schedule, or even ruin it completely. Making sure you're always one step ahead will help you have as much of a stressless move as possible. So to avoid moving delays in Miami make sure to plan ahead, always plan for some extra time, do thorough research of your moving company, prepare everything in advance, and make sure you and your loved ones are having your needs met during your move.