The pros and cons of moving to Hallandale Beach
Florida. The Sunshine state as it is called. It is not a big surprise that it earned that nickname. With the constantly warm weather, you will never find yourself talking about it. Maybe in the first few weeks after moving, or so. However, there are frequent thunderstorms, even though they last only an hour or so. There are both pros and cons to everything in life, even moving to Florida. And when you delve even deeper into the state, you will find that it applies to its towns as well. One of these towns is Hallandale beach, located in Broward County.  So, what are the pros and cons of moving to Hallandale Beach? 

Geography and weather
The city is located on the Atlantic Ocean shore and it is bordered by Hollywood in the North, and Miami Dade in the South. Pembroke Park is just a little bit West into the state. Just like most of Florida, it is in the humid subtropical climate belt. This means that it has very warm, long and humid summers and mild winters. The average temperature in June is about 32–34 °C, and during the winter in January it is averaging at about 16 °C. With its yearly average of 21.5 °C, it is ranked as the warmest state in the United States of America. However, there are frequent thunderstorms with a precipitation level at about a yearly 50 inches of rainfall. Movers Hallandale Beach will probably be aware of this and tell you something more about the weather all year round.
Moving to Hallandale Beach? Pros and cons
Let's get down to the pros and cons of moving to Hallandale Beach. Just like any city in the world, there are good sides and the bad sides. You just need to see if the good sides overweight the bad ones and decide whether to move here. When you decide to move, there are some moving companies in Broward County that can conduct your move seamlessly.
Pros of moving to Hallandale Beach
So, what are the benefits of starting your new life here?
Cultural diversity
This area is very rich in cultural diversity. There had been no population of European descent up until the 19th century. In the most recent survey conducted in 2012, "excluding the Canadian and Hispanic and Latino population, 8.2% of the residents were of West Indian or Caribbean ancestry, 5.3% were American, 5.2% were Russian, 3.4% German, 2.8% Irish, and 2.7% of the populace shared Polish ancestry." (Wikipedia) This is great if you have a degree in social sciences because there are plentiful job opportunities for you here. Another great thing about cultural diversity is different cuisines. Florida is known for its Floribbean cuisine. This is a mix of the Caribbean and many Latin American cuisines and it really is something to marvel at. There are subgroups of the Floribbean cuisine called the Latin-Floribbean, Afro-Floribbean, Hispano-Floribbean, and Indo-Floribbean, all based on the descent of the people.
Beaches and water recreation
This is one of the better pros of Hallandale Beach. As the name suggests, its beaches are wonderful. There are many types of beaches ranging from beaches meant for relaxation to party beaches. There are also a lot of recreation options including all types of water sports. Surfing has recently become legal in this town, so you are sure to see many young people enjoying the waves. There are also a lot of cruises available if you want to relax and sail the ocean. Does all of this sound like a convincing reason to ponder available moving services so as to move to Hallandale Beach?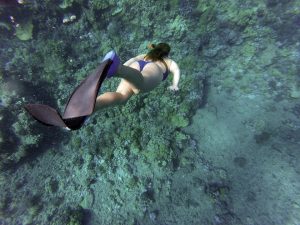 Entertainment options
This is why Hallandale beach is very popular with tourists. Many people come to this town to enjoy horse races and trying their luck at the Mardi Grass Casino. A popular joke is that Hallandale Beach is a great place to watch fast things and lose money. If you want to watch horse races, you are welcome at Gulfstream Park. It hosts one of the biggest horse racing events in the United States of America. Other than horse racing there are more entertainment options at the park such as pottery classes, bowling, karaoke, and live music. Interestingly enough, there are even more races to enjoy in Hallandale Beach. This time it is greyhound racing at the Mardi Grass Casino. There is something for everyone in this town!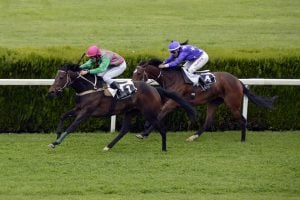 Cons of moving to Hallandale Beach
Hallandale Beach is a very pleasant place to live in. However, it has its downsides and we will cover them now. 
Costs of living
This is a surprise for a Florida town. Typically, the costs of living in Florida are cheaper than the rest of the United States of America. The average rent price in Hallandale Beach is $1,664 according to Rentcafe with an 11% change compared to the previous year. The average house price in Hallandale Beach is $213,700 with a 3.4% rise compared to the previous year. This statistic was done by Zillow. This makes Hallandale Beach a little bit more expensive but it manageable and still not that high.
Average age
Hallandale Beach is known for the people who move here to retire. Seniors make up more than a quarter of the population, so this is not a city that is brimming with energy. If you are a senior and are looking for senior movers, there are a lot of companies in Florida that do this type of move.
Crime rates
The crime rates are not that much on the good side as well. It is at about 5.72 per 1000 citizens. So, if you decide to move here, make sure to put good security alarms on your house, and renovate your doors and windows. You can never be too safe. 
Conclusion
We have arrived at the end of the pros and cons of moving to Hallandale Beach. It is our sincerest hope that this article was helpful to you. We believe that your decision will probably be easier after reading this, and we hope that you will have a good move stress-free. So, without any further ado, good luck with making a decision, and your move if that is what your decision is.