The importance of insurance and licensing when hiring movers
People always need a reliable and affordable moving company. It sounds like it is very easy to find one,  but you are mistaken. Since the moving business has become big like nowadays, there are also many fraudulent moving companies that will try and scam you in order to get money from you. That is the reason why you have to know which moving companies Davie FL are good and which are not. One way to find out is to learn the importance of insurance and licensing when hiring movers so let's get into it!
Be careful!
We said that there are more and more moving companies that have only one job, to take your money. That is why you should be careful when searching for moving companies in Florida. One of the problems that some people have is that they believe too much in looks. Websites are pretty easy to make nowadays and everybody can make it look beautiful. But that does not mean that all of that is just a scam. We all love good looks on everything so it is natural to go for it.
Before you do, you have to check the legitimacy of a moving company you are interested in. There are many ways to do this but the most important thing here is to slow down after you have found a potential moving company.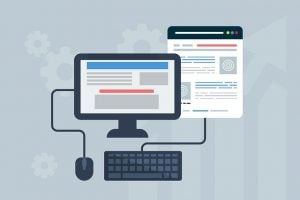 Why are insurance and licensing when hiring movers that important?
In order for the company to work, it has to have a license for work. Some people do not check this very important thing because they think that scams happen to other people, not to them. Well, you can be the next victim of scam if not careful.
In order to check the license of the company, you have to see their US DOT number. Every moving company usually has it written on the first page of their website. Be alarmed if you can't find the company's number since it is most likely an attempt to scam you. On the other hand, every state has its own regulations. It would take a lot to consider them all so it is always better for you to check the regulations and then check a moving company.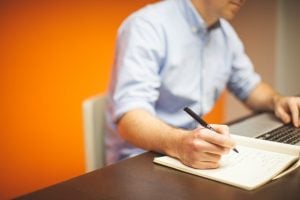 Why is insurance important?
Imagine that something happens to your belongings. If you are not covered then there is not that much that you can do. On the other hand, moving companies that have insurance are better since you are protected and will be compensated for your losses.
But how to check whether a moving company has insurance? That is one of a few questions to ask your movers before your relocation. Even so, they can scam you since they can tell you that they have without any proof. In order to be 100% sure that the company has insurance is to ask for their Certificate of Insurance. This is the best way to be safe and hire a moving company that you are interested in.
What kinds of insurance are there?
You may be confused by the number of insurances that the moving company has. You will have to understand how they function in order to know the importance of insurance and licensing when hiring movers. Basic coverage is not that good since you can't be properly compensated. On the other hand, there are many other better insurances where the company is obliged to fix your things and then return them to you in the same condition. There is a third option where they have to buy you other items from the same price range. It usually happens when there is no chance that they can fix your belongings.
What are the consequences if you are not careful?
You may be in bigger trouble than you may have anticipated. Even though it takes several minutes to check insurance and licensing when hiring movers if you do not do it, you will most likely regret your decision.
Money loss- As we said before you will lose money if you fall for a fraudulent moving company. There are many warning signs which can indicate that you are in contact with scamming company. They will usually ask for more money than previously agreed. It will not sound likely something is wrong since they will always come up with reasons why you have to do that. When something like that happens, you can lose a lot of money, even more than you would have to pay for a trusted moving company for your relocation.
No refunds- No insurance, no refunds. The mathematics is simple. Even though you movers can make you think as nothing bad can happen, it can. Simple stuff like bumping truck is enough to damage or break your belongings. After that, you can't do anything about it. Yes, some things can be cheap but what about expensive and fragile items?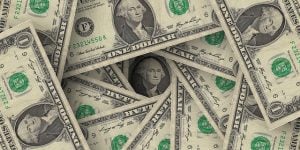 Do not be unprepared
Now that you know the importance of insurance and licensing when hiring movers, avoid considering or hiring moving companies that do not have proper license and insurance policy. It sounds like a minor problem but once you fall for the scam, you are in deep trouble where you will have problems even months ahead of you.
Now comes the big question, when is the right time to contact your movers? It is not when you decide to hire them. It can be already too late at that time. The right time to call your potential movers is when you start considering them. Ask them questions that you find right until you have no doubts that you are in the right hands. After that, it is all about practical things…
 Summary
The real importance of insurance and licensing when hiring movers can be seen through the problems you can get into. Once you see how much you can lose just by not being careful enough, you become more aware of the things you can encounter. Be responsible and avoid problems when hiring a moving company for your relocation!