Renting a moving truck to move your business from Florida
The global market is an ever-changing landscape where you must adapt to new rules if you wish for your company to survive and grow. One of the ways to adapt to these changes is to move your business. If your company grows you might find it necessary to move to bigger offices. Many huge global companies like Google, Microsoft or Apple started in a garage and now they have office buildings all over the world. Similarly, when companies enter a period of reduced business activity they will seek smaller corporate facilities to reduce costs. But people decide to move their business for other reasons such as the proximity to their key customers. Similarly, a new location may have a better pool of employees which is crucial for any business. Finally, the new city maybe has a better financial climate or better incentives which could make your business more profitable or reduce the overall costs. Whatever is the reason behind your decision to relocate, you should be aware that the first step in that direction is to hire reliable commercial movers Miami. If you, however, wish to do it by yourself, renting a moving truck is also an option, and we will use this article to explain it further. Stay tuned.
What does this service include and how to get it?
The average cost of relocation in the United States starts at 1,200$ for a local move. On the other hand, long-distance moves cost anywhere upwards of 4,500$. Furthermore, if you opt for a full-service move the price can go over 10,000$. As you can see, moving presents a considerable expense, one that requires a serious flexing of your financial muscles. In most cases, people decide to rent a moving truck to cut the moving costs. That being said, the term is pretty much self-explanatory. This service is cheaper because it does not include other moving services like packing, loading, and unloading or even driving. Yes, you can drive the truck if you wish, but you have to present your driver's license to your Kendall movers. Think of it like car rental, the only difference here is that you are renting a bigger vehicle. Contact your local moving company and see if they have this service available.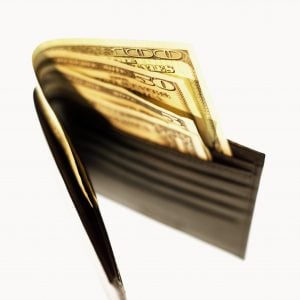 The pros of renting a moving truck
Aside from the obvious financial benefits, renting a moving truck has some other cool advantages:
You don't depend on moving companies' schedules. Moving companies have tight schedules, especially during the moving season which usually begins in April and ends in September. You can pick any month, day and hour to organize your relocation. You can even decide to move at 3 a.m. if you wish. Time is one of the most valuable business resources, and organizing a move in accordance with your schedule is a great way to save it. You also don't have to worry about hourly fees, as prices are calculated per day.
The DIY approach means that you are in full control of the whole process, which could be a good thing, but it also means that you are responsible if any of your possessions get damaged. Professional packers have the right knowledge and tools to move anything, so you must make sure that you have what it takes to move the whole office.
The cons of renting a moving truck
Renting a moving truck means that you have to organize and carry out the whole move on your own, and that has some downsides too:
You will need some help. Don't forget that relocation is a physically demanding activity that includes a lot of heavy lifting. In other words, you must call your friends to help you out. The problem here is that there is a possibility that your friends might not be available when you need them.
Liability. When you rent the truck it becomes your responsibility, and keep in mind that these trucks are worth over 50,000$. You can opt to buy insurance, but that is another expense.
Additional costs. When you are organizing a DIY move, you have to buy some moving supplies. Furthermore, trucks consume a lot of gas, and you are the one who is going to pay for it.
Driving the truck. Don't forget that driving a truck is much harder than driving a car. It could be very stressful to navigate your way through narrow city streets. And of course, let's not forget the traffic.

But be careful, driving a truck requires certain skills
Get some packing supplies
Since you are planning to organize the move on your own, you better get some moving supplies. To relocate on your own you will need:
Cardboard boxes
Packing paper
Bubble wrap
Scissors
Marker pens
Label stickers
Dolly cart
Since you are moving an office, you probably already have pretty-much everything listed here. You can find cardboard boxes in any DIY store or try to get free ones at your local supermarket. Likewise, ask your friends who recently moved if they have any leftover boxes.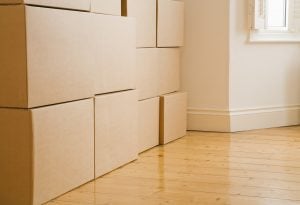 Things to know before renting a moving truck
Do some research, and make a good moving plan before you sign the deal. Here are a few things worth remembering:
Choose the size of the truck wisely: Most moving companies offer anything from small vans to full 26-foot trucks. Calculate how much stuff you are planning to move, and choose the vehicle accordingly. Furthermore, remember that the street configuration dictates your choice. If the streets are too narrow, you will have to choose a smaller van.
Remember that it is not easy to drive a truck; you must take much larger turns, pay attention to bridges and underpasses and stay clear of the narrow streets.
All things considered, renting a moving truck could save you some money and that is always a welcome scenario. On the other hand, you are risking the safety of your belongings, and wasting your time. Remember that professional movers would complete the whole process in a much shorter time frame.