Relocation of government offices – how to do it right?
Business relocation is not an easy thing to manage, especially when it comes to the relocation of government offices. It requires detailed planning and organizing since the business cannot stop during the move. However, don't worry. Our professional movers Miami have the perfect solution for how to perform the move in the right way. Follow this guide and ensure safe and successful relocation. And our moving professionals are at your disposal at any time. Now, let's check how to perform the government office move.
Internal office relocation? Yes or no?
Although you are skilled and efficient, and you have a lot of confidential data and documents, relocating a government office internally is subjected to many dangerous risks and potential issues. These issues include failure of employees' productivity, loss or damage of office supplies, and interrupting the business in general. Besides, an internal move can lead to software and data issues, no matter how cautious you are and how strong your software protection is. Furthermore, moving internally can cause additional expenses. Also, you and your team won't have enough time and energy to deal with the moving process. If you choose to relocate internally, you should be prepared that your government business will suffer and won't run smoothly within the first days or even weeks after the relocation. So, consider using professional commercial moving services.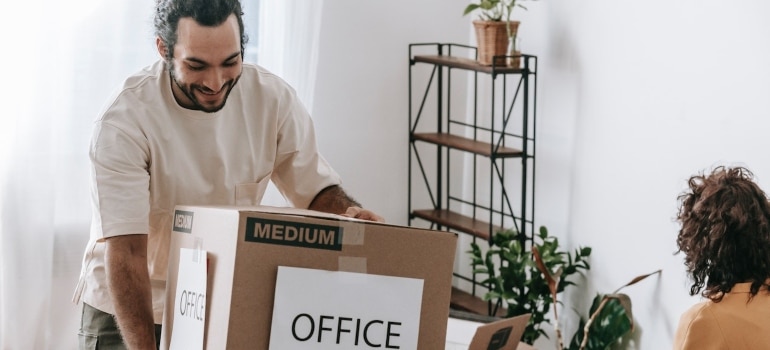 How to organize the relocation of government offices?
Moving a government office is a complex venture due to many reasons. There are a lot of things to pay attention to and organize to the slightest detail. It is a time-consuming process, and government businesses should not stop during the move. However, don't worry. Pro Movers Miami and our high end movers Miami always have perfect solutions tailored to different types of moves since government office relocation has become our expertise. We are going to provide you with perfect ways to organize your office move. Planning is the key. We are aware it won't be hard for you to make an efficient moving plan since planning is your expertise. However, it's always good to have some assistance around. So, let us give you a hand in organizing your government office move. Here's our plan:
Back up your files: The first important thing to do. So, don't start packing your computers and other files until you are sure everything is backed up safely.
Make an inventory list: The list of your government belongings will help you keep track of everything since a single document and equipment mustn't be lost. Besides, it will help you declutter. relocation of government offices is the perfect time to check all the paperwork and put the archive in order.
Obtain the necessary packing materials: Don't waste time searching for them, ask your commercial movers Miami to provide you with some.
Make a moving timeline: This way, you will have control of both the relocation and government business.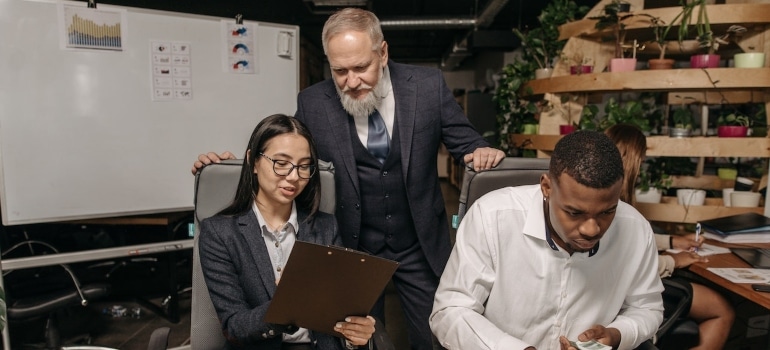 Relocate your government offices by sectors
Since government officials are very busy, it is essential to set priorities when it comes to the relocation of government offices. It would be a great idea to manage the move by sectors from the least to the most important ones or vice versa. However, it is hard to define which sector to move to first. It will largely depend on your government's business priorities during the relocation time. So, determine what sector to move to at the beginning and start packing. Try to get days off for the move, however, do this only if it's feasible. If not, don't worry. Our professional movers in Miami will handle everything in silence while you and your colleagues continue working. All in all, we will help you manage the relocation on time without any business interruptions.
How to pack documents for the relocation of government offices
Before you start packing documents for a government office move, you should organize them properly. It will help you set your working and moving priorities. So, here's a brief guide on how to organize the paperwork:
Single and sort out the most essential documents and secure them: It will help you stay organized in business during the move.
Obtain important moving documents and forms: If you are not sure what you need, contact your office movers Miami to help you.
Declutter: There's no perfect time to manage your archive and downsize the number of outdated documents.
Obtain packing supplies: You don't have to do it alone. Use white glovine moving services that include premium packing.
Keep your most sensitive documents secure: Have an essential document file where you'll keep your most valuable government office documents in a safe and camouflage them.
Create backup copies of your computers: moving computers and laptops is challenging and dangerous. They are prone to damage during relocation. So, make sure you have a backup of your files. Use external drivers or USB devices.
With different moving tips and tricks, your government office relocation will be smooth and safe. So, start planning the move as soon as possible. You'll even get to enjoy the moving process.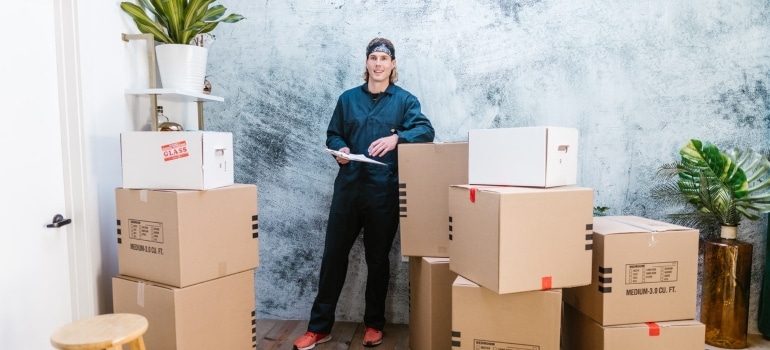 Get matched with the best commercial movers in Maimi to experience a successful relocation of government offices
If you want to manage the relocation of government offices successfully and on a deadline, get in touch with Pro Movers Miami. So, don't wait long. Contact us, state your moving requirements, and we'll get back to you with tailored moving solutions. Get your moving estimate and move like a pro. Our Miami movers are skilled, devoted, and trustworthy. They will make your government office relocation a seamless experience. Get your moving quote and move like a boss. Discretion is guaranteed. Have a carefree and smooth relocation with some of the best movers in Miami. Have a safe and enjoyable relocation.