Prepare your car for transport out of Florida
If you are relocating soon and have a vehicle in your inventory that needs to be transported to a new location, you have to properly prepare yourself. First of all, in order to prepare your car for transport out of Florida, you have to find reliable interstate moving companies Miami. The process of relocation is not an easy one and you are going to need professional movers by your side to guide you through the entire process. Let us begin by taking a look at all of the essential steps that you have to take in order to ensure proper car transportation out of Florida.
Preparing your car for transport
Regardless of the type of your car, you have to properly prepare it for transport. This means that you need to eliminate any risk of damage to your car while it is being transported. Additionally, there are numerous accessories that you have to remove from your car before you can transport them. On top of that, there are some essential documents that you need to gather and keep safe throughout the process of relocation. So, let us start with the first step in your process of preparing your car for transport which is determining how much it is all going to cost you.
Calculating the costs and planning your move
To begin with, you have to create a good plan for your move. This plan should include all of the essential elements related to your relocation. This, of course, also includes your car and its transport. However, perhaps the most important aspect is to accurately calculate the costs of your move as well as your car transportation. In order to do this, you should get accurate moving quotes Miami from your professional movers. Get an accurate estimate for your costs of the move and you are all set to start working on preparing your car for transportation.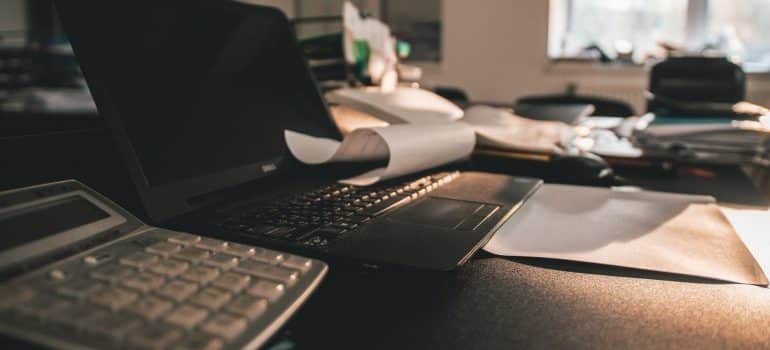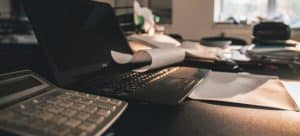 Wash your car
Perhaps the easiest step in this process, washing your car is extremely important if you want it to arrive as it is to your new location. Dirt, mud, etc. can easily hide damages, scratches, and bumps on your car. It will help you get a good look at the car. This way you can see if there are any preexisting damages or scratches. So, before you do anything else, thoroughly wash your car to see how it stands. 
Clean the interior of your car
Interstate transportation can take a while. In case you have a lot of your personal items inside your car, this is the right moment to take them out. Your movers Miami are not going to be responsible for any of the items that you left in the car. The last thing you need is to open your car after transportation and see that you have left items that ruined the seats by being tossed around. Clear the insides of your car and remove anything that is not properly secured. This also includes air fresheners and a spare change. Additionally, remove all of the chargers and other electronic devices such as supporting cables from your car.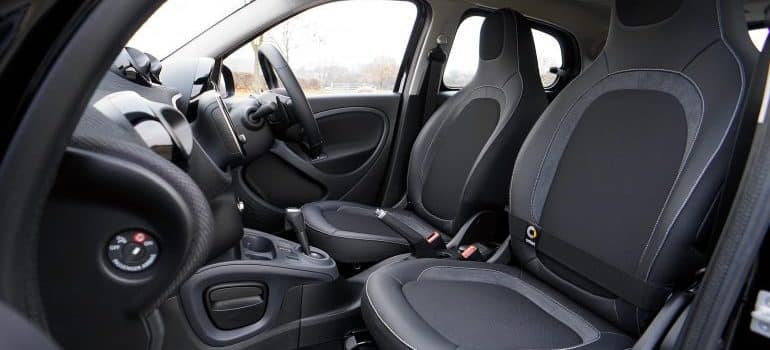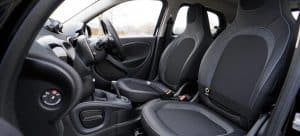 Check your tank for gasoline
Your car is going to be transported and not driven. This is why you have to check your tank for gasoline when you prepare it for transport. There is no point in filling up your car prior to it being transported to a new location. Moreover, a car with a full tank will be heavier. Additional weight can be an unnecessary risk during transportation.
Check your vehicle for leaks and tire pressure
After you have thoroughly washed and cleaned your car, you can take a good look at it from all sides. This includes the undercarriage of your car as well. Check to see if there are any leaks. If you see any, you may have to repair them prior to the moving day. Preparing everything on time is one of the ways in which you can ensure avoiding moving delays in Miami. Checking tire pressure is equally important. Check all four tires. If they are all properly inflated, there should be no risk of damaging your tires during the loading and unloading of your car.
Remove the accessories
As we have already mentioned, your car may have several custom accessories installed. If this is the case, you should remove all of the car accessories and pack them separately. Otherwise, you are running the risk of damaging not only your accessories attached to your car but also the car livery itself.
Do the final checks
If you have finished doing all of the steps mentioned above, then you are ready to complete the final inspection of your car. This is an extremely important step. Take a good look at your car one last time before transportation. Look at it from each side and do not forget to go through the interior once again. Remember to lock your car when you are done. Once your car has been loaded onto a transport vehicle, there is no reason for it to be opened again until it has arrived at your designated location.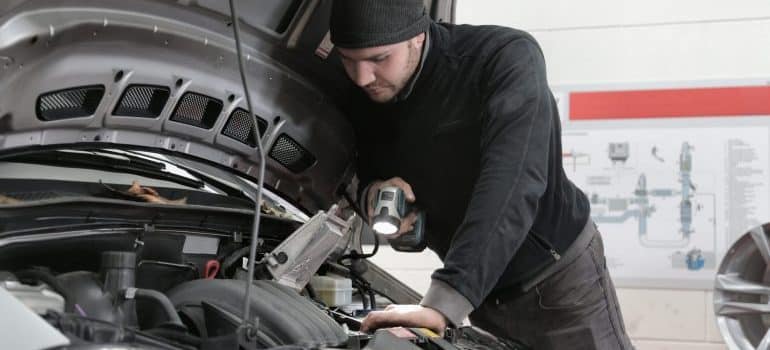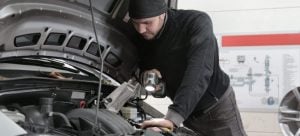 Conclusion
When we take a look at the process of preparing your car for transport, there are several important things that you have to do. First of all, always do your research and hire reliable, experienced, and professional moving companies North Miami when relocating. Then, follow all of our essential steps in the process of preparing your car for transportation. Do not forget to do one final check once you have gone through all of the steps. With the right moves and proper organization, you are bound to successfully and safely prepare your car for transport out of Florida.