Negotiating tactics that will get you the best deal with movers
Moving is definitely not cheap. The costs have a way of piling up and stretching your budget to its limits. So of course, you want to save wherever you can and however you can. And we don't blame you for wanting to get the best deal with movers Sunny Isles Beach! But that's not always easy. There are certain negotiating tactics that you can employ, however, to give yourself the best chance at the best price. And you don't even have to be a cunning superspy to employ them! These are some easy tips on basic tricks that will get you the best deal with movers in the blink of an eye.
Educate yourself before negotiating the best deal with movers
Before you even think about starting negotiations for the best deal with movers, you want to arm yourself with knowledge. Most people don't really know much about moving until the time comes for them to actually move. Moving services, average moving costs, additional fees, insurance – these are all things you will need to look into before you actually start talking to the movers about their price. This ensures you aren't setting up unrealistic demands and allows you to ask for manageable things. It also gives you an advantage because more often than not, movers will count on you not knowing things.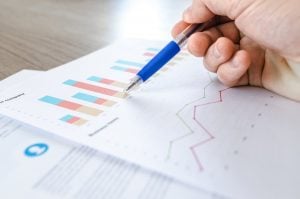 Learn about moving costs
Face it, moving will cost you a pretty penny. You can negotiate prices, get a better deal and pay less. But you can't ask your movers to work for an unrealistic fraction of what they normally charge or they won't take you seriously. So you want to go into negotiations having at least a ballpark figure of what an average move of your size costs. For example, the American Moving and Storage Association estimates that an interstate move of a 7,400-pound household to a distance of 1,225 miles costs $4,300. The same size intrastate move, on the other hand, costs $2,300. Calculate your own costs based on the estimates of distance and weight for your move!
Get several estimates to compare
The best way to get an idea for how much movers in your area charge for a move like yours is to get an actual estimate from your local movers. Most moving companies offer free moving estimates to potential customers. We suggest contacting at least three different movers for an estimate. This will help you find the cheapest moving company while also giving you a better idea of the kind of prices you are looking at. Then you can get to work on negotiating those down a bit.
Negotiation tactics for getting the best deal with movers
Moving is not an exact science. Both residential and commercial movers Miami are aware of this. Most of them are therefore willing to be a bit flexible on the prices. Now the only question is how to ask for a better deal from your movers.
Ask about discounts and promotions to get the best deal with movers
Look into discounts and promotions your local movers already offer. Remember to check their official website thoroughly, look into their social media presence, find them on Yelp and Google them extensively. Sometimes these offers are only for users of a certain platform so it's always best to check them all. Even if you can't find anything, it never hurts to ask. So talk to your movers and ask them about any discounts and special promotions they can offer you. Sometimes it genuinely is as simple as that.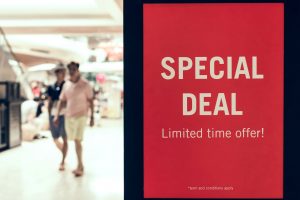 Be flexible about your relocation
How much relocation costs you will depend on the time of the year, week and even day when you want to move. A move during the peak season will require a much bigger budget than one that happens off-season. A move during the week will cost less than a weekend one. These minor changes in schedule can significantly affect the price of your relocation. So whenever possible, be flexible about your moving day. Your movers may be able to offer you a better quote if you just reschedule with them.
Save on additional services
One of the easiest ways to cut costs when moving is to do as much as you can yourself. That way, you can save money on the additional services that you complete on your own instead. So check out which moving services your movers offer. Then get your priorities in order. What do you absolutely have to have? What are you willing to compromise on? And what can you let go of? Sometimes something as simple as getting your own packing supplies or doing the packing and unpacking yourself instead of asking your movers to do it can have a huge impact on the price.
Ask about price matching for the best deal with movers
Getting several estimates comes in handy if you want to talk to your movers about price matching. If they know their competitors offer lower prices for the same move, movers will sometimes agree to meet that price in order to keep you as a customer. So if your top choice movers gave you a somewhat higher quote, ask them if they'd be willing to match a lower price you can get elsewhere. You may just get the best of both worlds!
Book well in advance
Last-minute moves are more difficult to schedule and organize. Because of that, they will cost more. If you contact movers well in advance, on the other hand, you'll most likely get a much better price and get to pick whichever date suits you.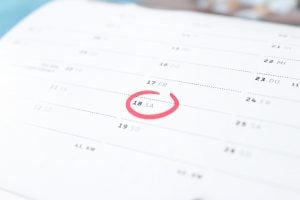 Most importantly, be persistent and don't give up!
Of course, you shouldn't stubbornly dig in on an unrealistic demand of not paying more than $300 for an interstate relocation because that's just not going to happen. But as long as you stick to a realistic price range, you should be persistent in your attempts at lowering the costs. No, not all companies will offer you deals or price matching or even a better estimate than their initial one. But that doesn't mean you should just give up! Plenty of movers are more than willing to negotiate a deal with you. You just need to find the right ones!