A few words of the Coral Springs
The City of Coral Springs is the principal city of Miami metropolitan area. Interestingly, the city does not have natural springs. It got the name after the company responsible for its master-plan and primary development, the Coral Ridge Properties. Costs of living exceed the US average, with housing being the biggest factor. It's worth noting that the city itself won accolades for its low crime rate, family-friendly communities and overall livability. Coral Springs movers only add to the city's impeccable record.
What sets Coral Springs movers apart?
Our customers claim that it is the care towards details. We've seen it all and are ready for anything the job brings. We've stepped up our game. Years of working in the field have taught us how to handle every situation in the most efficient and timely manner. However, it's not just the usual tasks that we excel at. We have the luxury of paying special attention to details that many other movers wouldn't even notice. Coral Springs moving company is simply on another level.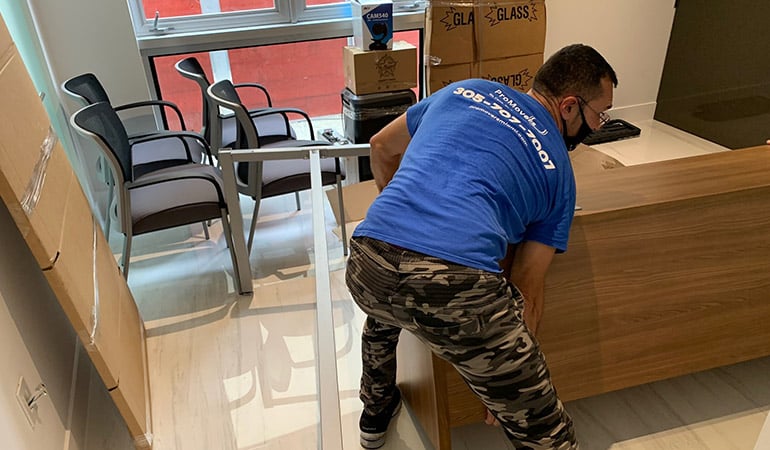 You can put your trust in us
We like to keep it clean and out in the open. Every one of our teams runs their business transparently. With us, there won't be any hidden fees nor additional charges after the work is done. Right from the start, you will know every cost the signed contract brings. Upon your call, if you so wish, our agent will visit your place and provide you with a quote, free of charge. It will be based on the number of belongings you want to be shipped.
Listening to your needs
Decades of doing business conscientiously have taught Pro Movers Miami and its team that the best cooperation comes from communication. We have since adjusted our services so that they suit your needs best. We approach every task with the same competence and seriousness. It makes no difference to Coral Springs Moving company if you are moving just down the street or to a different country. What you need is a reliable and efficient companion, and that is exactly what we offer. Feel free to turn to us for the following services:
Local moving
Down the block or more than a couple of streets away, moving can be quite onerous. Our experts have worked with many people that come with a tight budget and schedule, and have found a way to help them none the less. That is why you can rely on our local moving companies in Florida. They have seen and been through it all. Your whole relocation will be done in a matter of just a few hours.
Long distance moving
Long distance move usually presents itself as a more serious matter. The biggest difference can be seen in the effect it has on you, our customer. That is why we step in for each chore a relocation brings so that you can dedicate your mind to more important things. You can hire our team of Coral Springs movers for a move anywhere in the continental US. Our offices can be found in Miami, Hollywood, Fort Lauderdale, Sunny Isles, and West Palm Beach.
Storage services
This is a service that we are most proud of. Internet sites like Google+, BBB and YELP recommend us as one of the best moving companies mainly for our state-of-the-art storage facilities. We guarantee that the belongings you trusted us with will be safe from any harm. Reasons, why people use our storage services, are many. Varying from home renovation, needing a temporary place for your belongings during a hectic move, all the way to a safe place for your vehicle. If you find yourself amongst these or have an entirely different need, don't hesitate to contact us.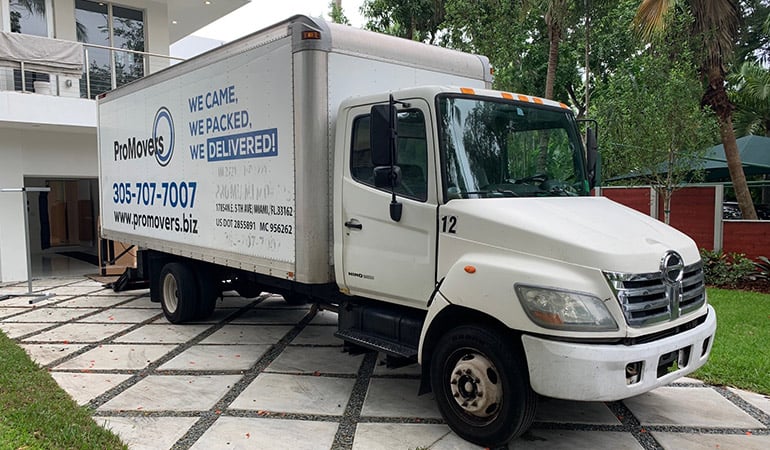 Emergency moving
Accidents and mishaps occur more often than not. A certain number of our customers have found themselves in quite a troublesome situation. If a moving company you hired fails to show up, or you are on a tight schedule, know that there is a way out. Call our emergency line, and we will send one of our moving crew to your aid. We try our best to stick to our policy of showing up within an hour. However, sometimes our availability declines, due to many people needing our help. Still, we strongly advise that you to give us a call.
Packing services
Our Broward County movers do more than just transport your belongings to the desired location. We know how arduous some people find packing to be. Through our experts, we offer a helping hand. Leave packing to the experienced people who have done it many times before, why you take care of the more important items. Instead of looking for boxes, ducktape, and other packing material, rest assured that our team will bring top-notch supplies perfectly eligible for packing each of your belongings. If you, however, decide to pack by yourself, know that you can always turn to us for advice. We will coach you on proper packing for no extra charge.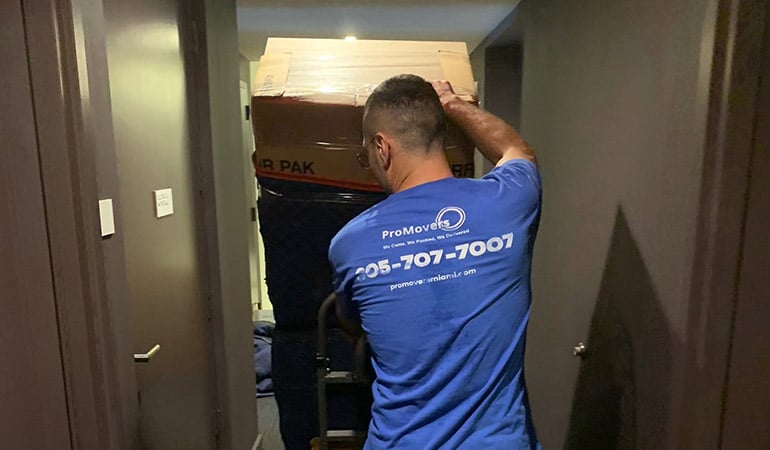 Moving insurance
As all other Local and Long Distance licensed movers, we are covered with a minimum coverage of $0.60 per pound. To put it in simple terms, you will get merely $6 per 10 lbs of broken goods such as your favorite vase or an expensive figurine. A rather measly amount, wouldn't you agree? We thought so too and have further taken action. We always warn our customers of this issue and advise that they purchase full coverage insurance. Coral Springs movers, like every other team of our company, look out for our respected customers and always want to help out in the best way that they can.