How to settle in Miami as an expat
Moving abroad is difficult for many reasons. You will have a hard time adjusting to your new home, your new city, and your new neighborhood. You will also have a hard time finding new people to hang out with. If you do not already have a job secured, you may also struggle to find employment in the first couple of months. These are just the tip of the iceberg when it comes to moving abroad and living as an expat. However, in Miami, it can be different! Miami is a warm city (both literally and figuratively) and you will be able to settle in Miami much easier as an expat. Furthermore, we have decided to give you a hand with this endeavor and help you even more! So, without any further ado, let's dive in!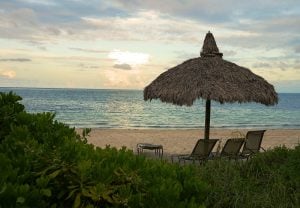 Settling in Miami as an expat – what's to know?
When you decide to move to Miami it may be because of the warm weather, cheap housing in Florida, many job opportunities, or you just like its vibe. Whatever it is, and however easy it may be in Miami, you will still struggle. Only the ones with the highest mental fortitude are able to withstand moving abroad without feeling any downsides. So, let's get down to business!
Finding new people to hang out with
When you move into a new city, it may be hard to find new people to hang out with. You will feel like a new kid on the playground and you are not a kid anymore. We have some ideas how you can meet new people. One of the best things you can do after you wave your long-distance Miami movers goodbye is to have a housewarming party. When you have a housewarming party, you can invite all of your neighbors and who knows, maybe you will meet some lifelong friends. The best way to organize a housewarming party is to go to your neighbor's house, introduce yourself, and see how they respond. If they invite you in, and you like them, you can probably expect them at your housewarming party. You can even create games such as an unpacking party or whatever else you can think of.
Using social media to find new friends
Social media has always been good for finding new people to hang out with. Sometimes it does not allow you to form real friendships because people are different online and in real life, but even a broken clock is right twice a day. You may have luck finding someone. The best way to utilize social media for meeting new people is to go on Facebook and find an event you are interested in. Miami has a lot of events, and many of them are outdoor events. This will be great for getting to know the city as well! When you find an event you are interested in, see if there are any discussions and try to join in. After that, you can use that discussion as the introduction if you meet someone at the event. You can, of course, use social media in many more ways, but this is one of them and it has proven to be effective.
Getting to know your neighborhood
Getting to know your neighborhood is an important step if you want to settle in Miami as an expat. Miami is a very culturally and ethnically diverse place so your neighbors will probably be a lot different than the ones in your home country. As we have previously mentioned, having a housewarming party with your neighbors is a really great way to get to know their culture and their customs. However, your neighbors are not the only part of your neighborhood. There are many more utility landmarks that you need to get used to, such as the bus or train station, the closest and the best supermarkets, and the fastest way to get to your job if you are driving. Take a walk around the neighborhood and memorize the locations of these sites, and try to think the best way of actually utilizing them. You may even stumble upon Miami storage facilities to store your stuff if you are short on space in your new home. So, a lot of things to keep track of when exploring your neighborhood.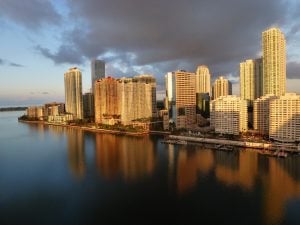 How to survive a couple of months before you find a job
As we have previously mentioned, you may have a hard time finding a job. That is why you need to have saved a certain amount of money before you decided to move. You will use this money to sustain yourself during these couple of months. In addition, it is important to find a low-cost home. Florida is known for its low rent prices and that should not be a significant issue for you. So, before you settle in Miami as an expat, you need to be prepared for the first few months. This may be a difficult time for you, but you can make it! When you find a great job you have always dreamed of, and are ready to support yourself and your family, you will realize that it was all worth it.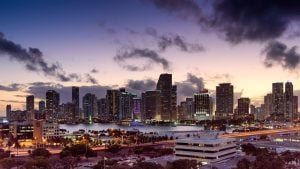 Explore the town and its culture
When you move as an expat, you will most likely encounter a lot of different cultures. So, before you settle down in Miami as an expat, you will need to explore everything it has to offer. And culture is definitely a strong point of Miami. There are so many different cultures, you will be amazed by the amazing choice of restaurants, bars, music events, fairs, etc. Miami's staple is the Cuban culture. They have developed a famous type of cuisine called the Floribbean, and it is definitely something you should not miss. It is a mix of Caribbean and Floridian, so make sure to check it out!
With all of that said, good luck with settling in Miami as an expat!