How to prepare your Florida home for overnight guests
Finally, your relocation to Florida has ended, and you've settled down in your new house. The movers have left, you've unpacked the last cardboard moving box and put everything away. Now comes the fun part – going back to your everyday life! That includes having guests over, as well. Sometimes it will be for a housewarming party, sometimes for a backyard barbeque. From time to time, maybe friends and family who live further away would like to come and stay for a few days. Living in Florida, that's not unusual – many people invite their relatives over so they could have a little vacation, without having to pay for a hotel. If you're one of the people who are expecting a few sleepovers soon, we've got some tips. Here are some ideas on how to prepare your Florida home for overnight guests!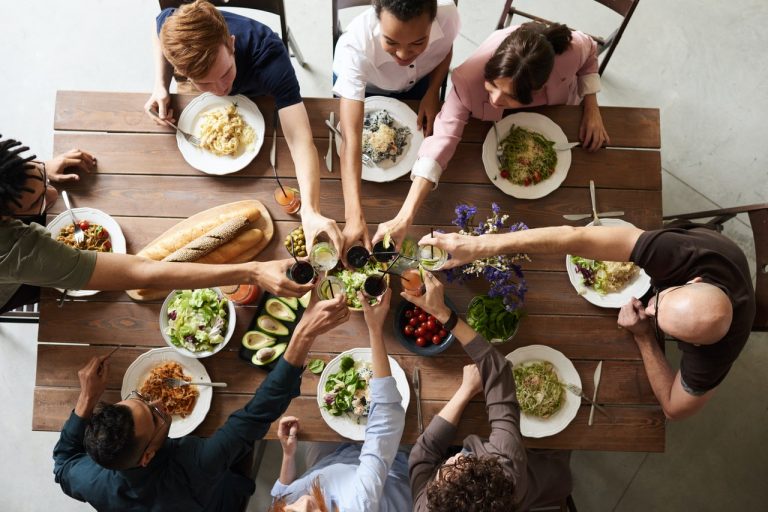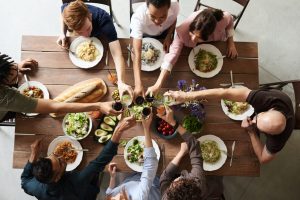 Prepare your Florida home for overnight guests like a pro
There is no need to be in the tourism industry to know how to prepare your Florida home for overnight guests. The industry itself is also changing, and many people have chosen to become hosts on some of the online platforms. That means that they already have people coming into their homes, almost all the time! So, they know all the tricks on how to organize and prepare in a very smooth and efficient way. Your long distance movers Florida helped you out a bunch when you were moving, and now it's time to turn to the pros of hosting. They have come up with these creative lists and tricks on how to be a good host, and we're here to sum them up for you!
Organizing a guest bedroom is the key to being a great host
While furnishing and decorating your new house in Florida, you've probably also paid some attention to the guest bedroom. Even though it is the least used room in the house throughout the year, you still want your guests to feel at home when they are staying over. Therefore, making the guest bedroom extra cozy should definitely be on your list, before they even arrive. That means a few things:
Not leaving a lot of clutter in it. We understand that a lot of families end up storing everything they don't need in the guest bedroom. However, what will you do if you get unexpected guests? It's always the best choice to look into Miami storage facilities if you're in the area. That way, you will have a completely safe space to store away any extra items! And your guests will have a clutter-free room to stay in. 
Make sure the room has lots of natural light and that it feels bright and airy. A fan on the ceiling is also a big plus!
On the other hand, take into account that your guests also need some privacy in your house. It's a good idea to put a lock on the door and to ensure the windows have proper curtains.
When it comes to furniture, that's mainly up to you and your guests' needs. Usually, there is only a bed (queen or king size), two nightstands and a dresser. Most of the time, that's all your overnight guests will need. However, if there are any specific needs they might have, take those into consideration when designing and furnishing this room.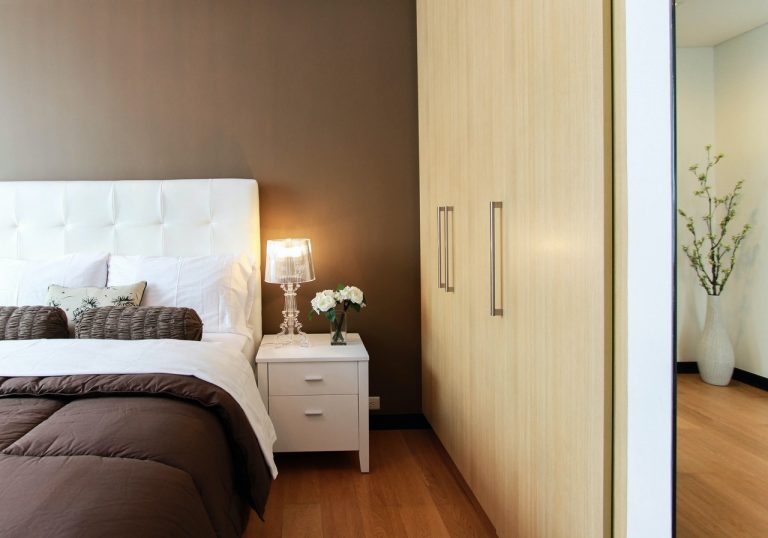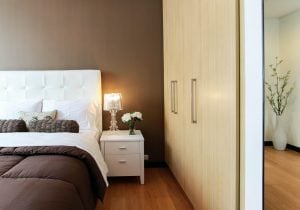 Getting the guest bathroom ready is also a part of preparing your Florida home for overnight guests
If you haven't downsized when moving to Florida, then you probably have a guest bathroom right next to the guest bedroom. It is also a room that needs to be properly taken care of before the overnight guests arrive! Even though it might not need any special or additional furnishing (like the bedroom), it still needs some attention. Even the smaller bathrooms can be functional and have space for some decor! Here are a few things your guests would be delighted  to see when they go into the bathroom:
At least 2 fresh, clean towels per person (face and body), plus a clean hand towel.
Some shampoo and shower gel in the shower – no need to bring extra from home if they're only staying a few nights!
Fill the soap dispenser and stock up on toilet paper.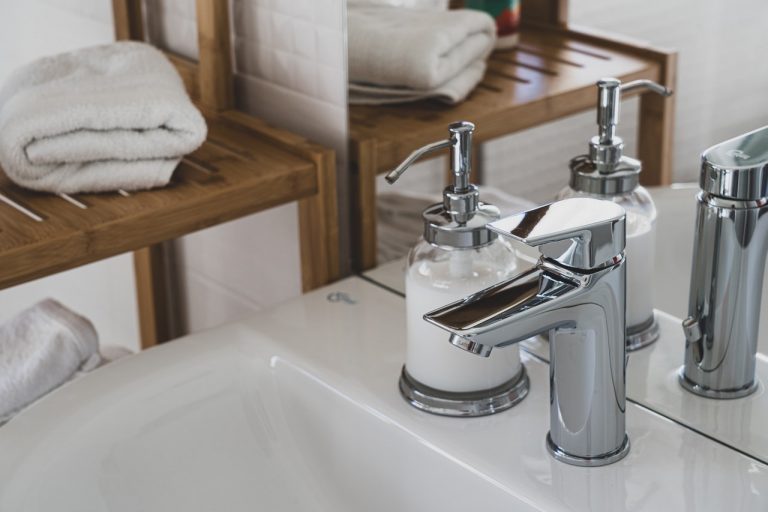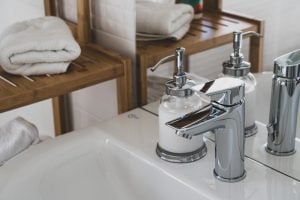 These are the basics that every host must take care of. However, if you really want to make an impact on your guests and ensure they really feel at home, you can do a few more things:
Get an extra hairdryer and put it in the cabinets, along with extra toothpaste, toothbrushes, razors, and q-tips. (in case they forgot theirs.)
Hang a bathrobe per person on the door and let them know they can use it.
Remember those little travel-sized packs of lotions and makeup you get as samples and never use? Well, maybe you can put it in a container and leave it in the guest bathroom so they can help themselves if they need to!
Preparing the kitchen (and the pantry!) will definitely make your guests feel welcome
If you really wish to prepare your Florida home for overnight guests, you mustn't overlook the kitchen. Indeed, that is the heart of a home. By going the extra mile to get the groceries and food you know your guests will love, you will be a great host. Especially if you take into consideration what they like to eat. Are your guests lactose intolerant, vegetarian or vegan? Get some dairy-free products and lots of fruits and veggies! Do they have any specific allergies? Try to avoid those foods when cooking a delicious dinner. In any case, by following all of our tips, we are sure your new Florida home will be brimming with guests soon – and not just for a housewarming party, but overnight, too!